SPORTS: Women's soccer hopes to dominate season
By Glenys Maldonado
Sports Editor
Published Thursday, Sept. 29, 2022
On the soccer field, the TAMIU women utilize their team chemistry for cohesive gameplay.
"Personally, I think our chemistry within the team could not be better," midfielder Andrea Castellanos said. "We all get along pretty well and support each other on and off the field. I think we bond the most when we are in the locker room before or after games since we are all together focused or reflecting about our games."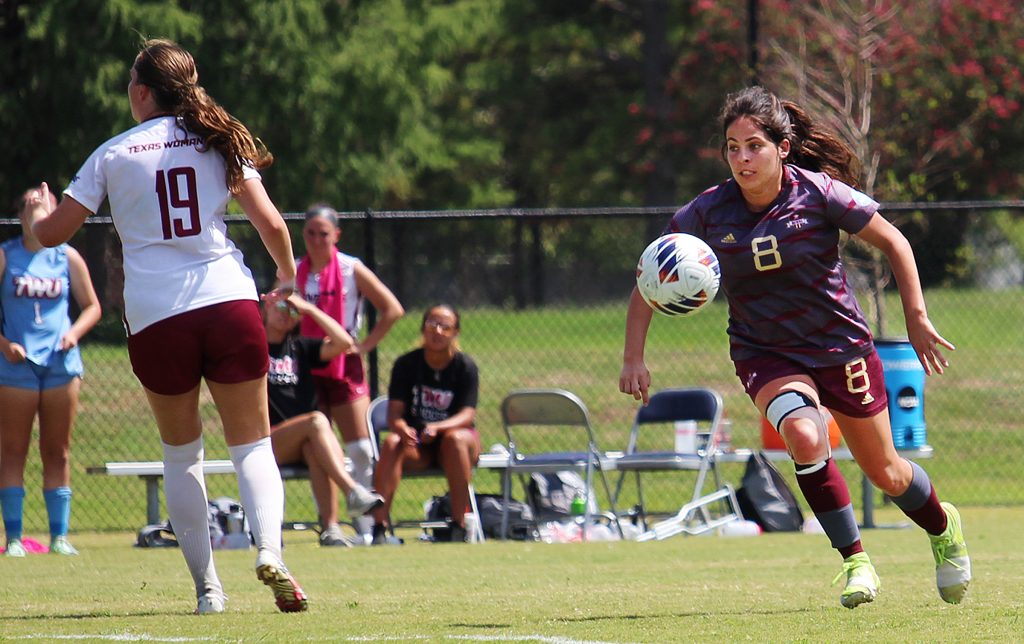 As she noted, that chemistry is also highlighted off the Texas A&M International University field as well.
"We support each other in good times and bad times, and we like to hang out in someone's apartment and talk," goalkeeper Fabiana Solano said.
With focused skill training, the Dustdevils have been receiving the preparation needed for high performance.
"Every day we go over different kinds of drills during practice," Castellanos said. "I think every drill is important and contributes to our style and rhythm of play."
The Dustdevils hold high team expectations in order to go that extra mile every game.
"This season we want to win a ring and give our best," Solano said.
With the powerful combination of team chemistry, hard work, goals and pride the Dustdevils hope for a successful season.
"We want to do big things as a group this year," Castellanos said. "That is why we are working very hard each day to make our program better. I'm very excited for this season and I think I can speak for the rest of the team. I'm ready to give my best and defend our colors against anyone."
A few rival games that fans can anticipate will be in the first week of October against Saint Mary's University and Midwestern State University.
"Please come support [us]," Solano said. "It is important for us [to feel] that the TAMIU students and faculty have our back and we'll do our best to have yours on the field."