SPORTS: Oklahoma Eagles soar past Dustdevils twice
By David Gomez Jr.
Editor-in-Chief
Published Thursday, March 24, 2022
Oklahoma Christian University defeated TAMIU in a back-to-back season opener on March 11 at the Dustdevils Softball Field. They went on to lose the first of two games with a score of 12-3, and the second with a score of 13-4.
The Eagles made a statement after the first game–they were there to compete. Yet, they weren't the only ones being cold to the Dustdevils.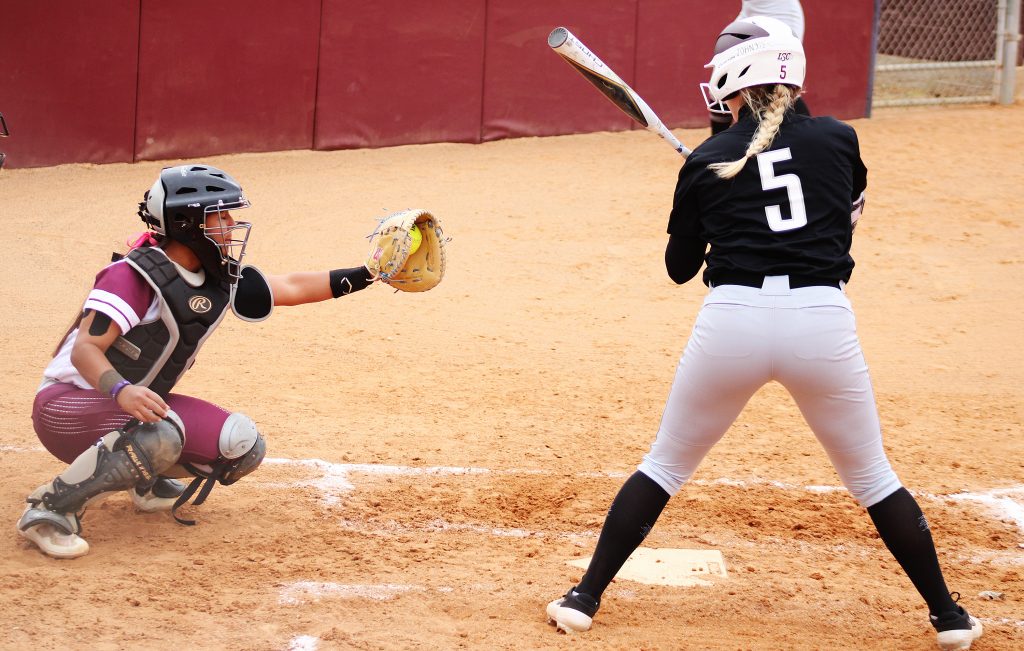 Fans in attendance, and both softball teams, were met with a weather change during the top of first inning. The temperature dropped by 15 degrees Fahrenheit along with winds up to 24 miles per hour.
Texas A&M International University started cracking the scoreboard during the fourth inning of the second game with a couple of runs that made Oklahoma Christian take notice.
Though the runs spoke volumes for the Dustdevils, they scored another two runs in the following inning. The Eagles answered back to dominate the rest of the game, making them eat their own dust.
The Eagles' defense shined like their mascot's plumage as they never trailed throughout the game and they collected a combined total of 25 runs on 24 hits in both games to the 7 runs for the Dustdevils. Oklahoma Christian has a current standing of 19-8.
As of March 24, TAMIU won two of its last six games with one home victory.
The Dustdevils currently stand with an overall record of 9-22 and a 3-9 conference standing, according to the Lone Star Conference statistics website. TAMIU softball currently sits in the 14th spot in the conference.
Their next five home games are scheduled for April 8 against the Angelo State University Rams in a doubleheader, April 9 solo game against Angelo State and April 10 in another doubleheader against Lubbock Christian University.