SPORTS: Two players help lead TAMIU volleyball
By Paulina Perez
Bridge contributing writer
Published Friday, Sept. 30, 2022
Two TAMIU volleyball players continue to lead the team with their continuous successful contributions.
Graduate student and outside hitter Mackenzie Catalina was born in Cedar Park, Texas; she continues to play on the volleyball team after her four undergraduate years. Catalina reached a milestone in her volleyball career by making 1,000 kills.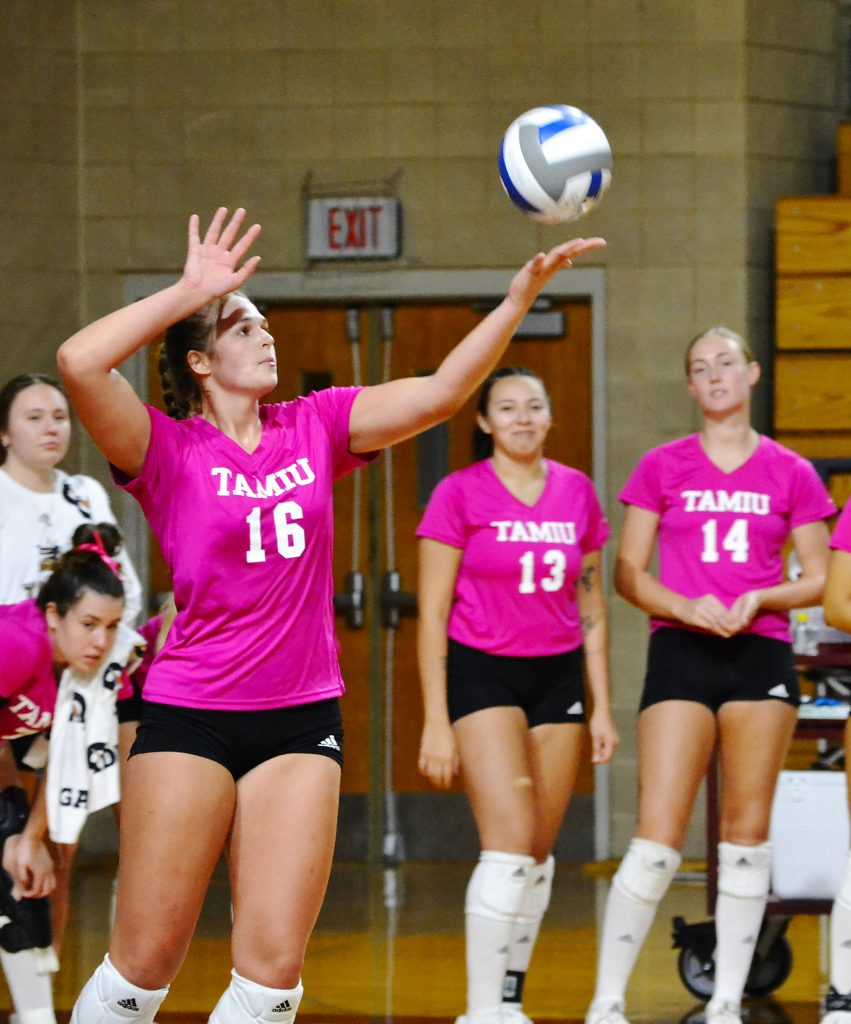 "I broke multiple records including most kills in a five-set match, most kills in one career game for me and I broke the all-time kill record here [at] TAMIU," Catalina said.
Catalina set a University record and led the team in kills. She made the All-Conference team and received the Academic Team award for the 2021 season.
"I received [the] All-Conference Team award, All-Academic Team award, Athlete of the Year and Director's Award," Catalina said.
For the 2020 season, Catalina received various awards for her major contributions to the team during games. She excels in areas and does not go unnoticed.
After a rough season, Catalina enjoys playing volleyball and expects the team to prove themselves for the next season.
"A major challenge we faced this past season with the number of losses we had and trying to find ways to play as a team, we still have a lot to prove," Catalina said.
Catalina and her teammate both relate to the dedication and contributions to the team. Being from another town helped them build a stronger friendship on the court.
Junior right-side middle blocker Hanna Thompson was born and raised in Salt Lake City. Thompson moved to Laredo in order to play on the team and pursue her career.
"I don't mind being far from home and I am extremely adventurous so living somewhere as unique as Laredo has been fun for me," Thompson said.
In 2019 and 2020, Thompson won Academic All-American and in 2022, she won Most Improved athlete.
Catalina and Thompson said they are excited about the new season and team.
"I am excited for [this] year because we are working on building our program and we have some great players returning and great players coming in that will push the starters to be as good as they can be," Thompson said.
The teammates expect to build and reunite strong athletes for the next season.