CAMPUS: TAMIU Fashion Society hosts second thrift store
By Juan Carlos Puente
Social Media Manager
Published Thursday, Nov. 9, 2023
The TAMIU Fashion Society hosted its second thrift store fundraiser to support organizational activities and secure tickets to Austin Fashion Week.
The thrift store took place on Sept. 12 at the Student Center Rotunda and featured a wide array of clothing options, each priced at $10 or less. The garments were sourced from multiple origins, including personal items contributed by Fashion Society members and donations from the Texas A&M International University community.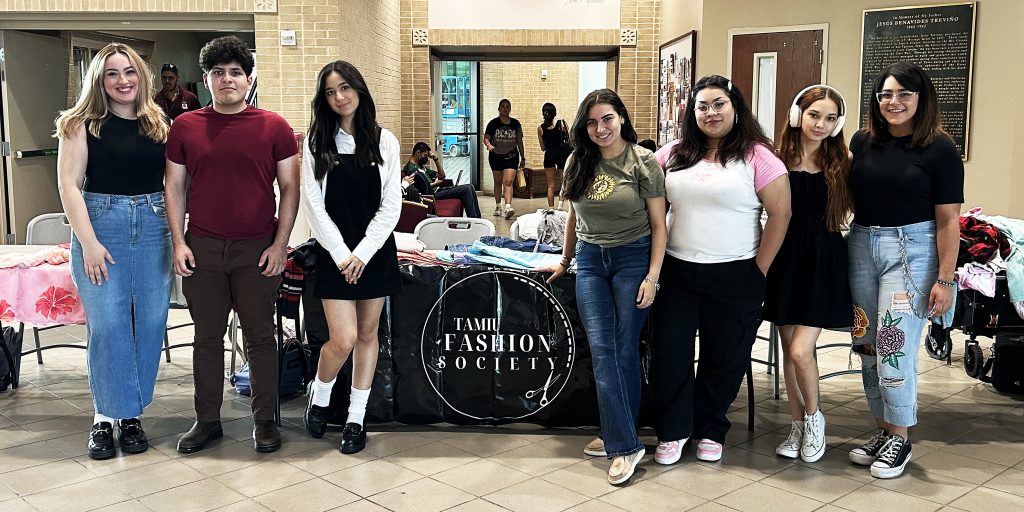 The event attracted numerous students who perused the clothing, engaged with society members and inquired about the organization itself. The proceeds from the fundraiser are expected to contribute to future society-hosted events and also finance attendance at Austin Fashion Week.
The "week" is actually a three-day event held at an Austin convention center, inviting models, stylists, photographers and designers to showcase their talents.
"It's typically Austin-based, so I want to take them to that one because it is the largest in Texas," Fashion Society President Anasofia Del Prado said.
The event presents an opportunity for aspiring fashion enthusiasts to witness their potential and interact with industry professionals. The thrift store fundraiser is just one of several events organized by the Society.
"Last semester, we hosted events such as moodboards, tote bags, paintings, T-shirt designs and concluded the school year with a fashion show," Del Prado said.
She also said the Society currently charges a membership fee, which amounts to $10 per semester or $15 annually. These fees help cover costs for planned events and to produce members' organizational shirts.
Interested persons may learn more about the TAMIU Fashion Society through updates and contact information on Instagram @txamiufashion.