CAMPUS: Trailblazers transforms into Presence
By Juan Carlos Puente
Social Media Manager
and
Matteo Fernandez
Bridge Staff Writer
Published Thursday, Nov. 16, 2023
Dustdevils have a new Presence on campus this semester, as the online software of the same name replaced Trailblazers.
Trailblazers, Texas A&M International University's website for student organizations was established in 2012.
Attempts were made to reach out to Director of SOLE Nicholas Hudson and Assistant Director Abigail Fernandez; however, neither were available for comment. Graphic Design Coordinator Alicia Huerta offered to clear up any confusion or misconception about the transition.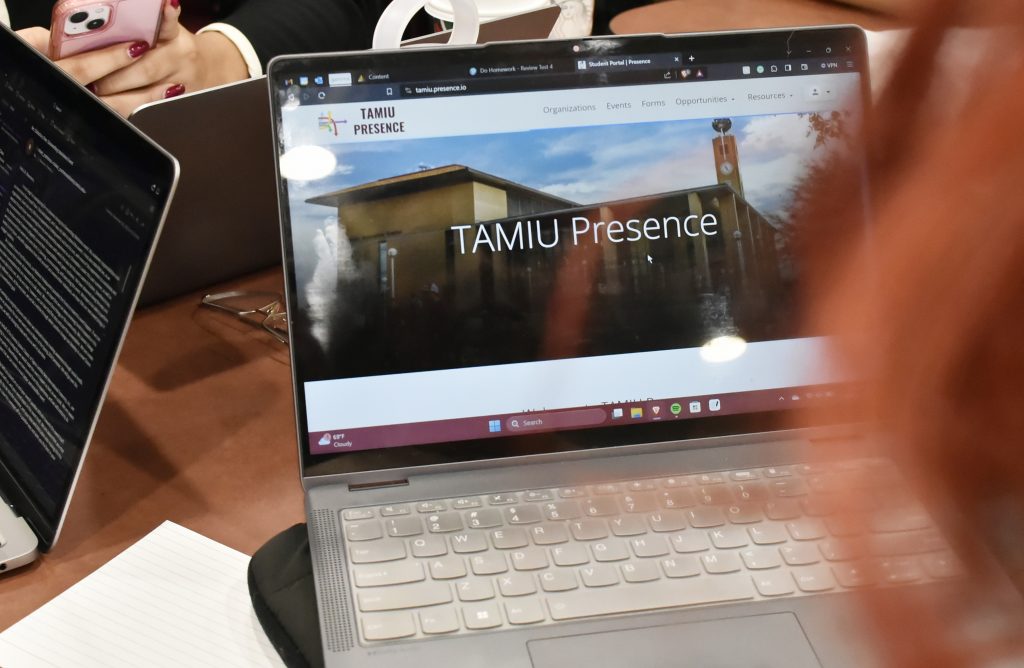 "I'm not too sure why the switch occurred," Huerta said. "I know Presence has easier ways for students to navigate the website and has apps for students to use on their mobile device."
Another aspect Huerta clarified is that Tailblazers is still an aspect of TAMIU, but was effectively split into two separate entities. Presence took over the online space where campus organizations can enroll, set events and add members; Trailblazers remains a co-curricular leadership experience initiative.
Through Trailblazers, students can focus on career development, civic leadership, global perspective, health and wellness, and personal enrichment. Completion of each of those focuses of the Trailblazers initiative rewards students with two patches and a pin they can wear for graduation.
Former Student Government Association Vice President Malik Thompson said in his experience, the website is slow and unresponsive. Thompson speculated the switch was possibly due to the expiration of a contract with Campus Labs, the former provider of the online Trailblazers platform.
He said the former platform's termination also resulted in the loss of student data. Records of past events, community service hours and the progress students made in getting their Trailblazers graduation patches. Additionally, the option to add club-activity photos is no longer available, and the only social media platform Presence supports is X, formerly known as Twitter.
At the bottom of an organization's page, its tweets are displayed; since most TAMIU organizations use Instagram to connect with students, this feature goes mostly unused.
College of Arts and Sciences Sen. Ximena Ruiz said, "Presence lacks the capacity of serving as a replacement for Trailblazers to its full extent."