NEWS: Security cameras added across campus
By Mireilly Gonzalez
Managing Editor
Published Tuesday, March 21, 2023
Recently, TAMIU added security cameras around campus. They report back wirelessly.
One of the people who oversees this project is Senior Director of Clery Compliance and Contact Administration Trevor Liddle.
"We began the purchasing process actually last spring—a little over a year ago," Liddle said. "We were able to get the cameras … here in the fall and we began the testing and programming phase, and we rolled them out into general use in January. So we actually have them, right now, stationed and they're highly visible."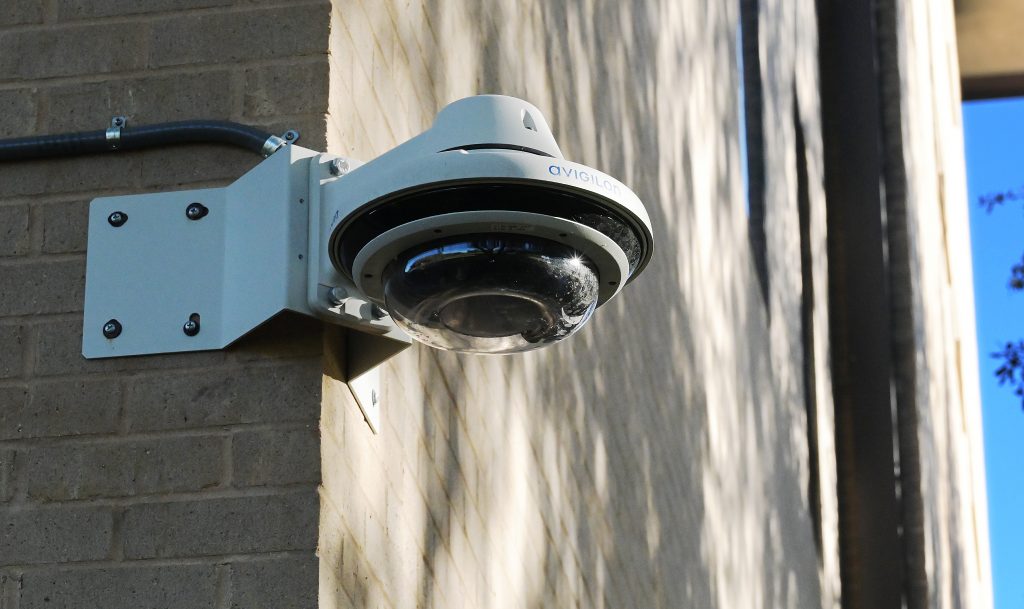 In 2022 alone, there were six hit-and-runs reported to the University Police Department. In regard to these types of crimes, the new cameras can allow UPD to reconstruct scenes and see what happened.
"Each one of those has four cameras and they report back wirelessly to our recording center," Liddle said. "So, they are being recorded just like our other cameras across campus are, to help reconstruct a scene when we need to."
A demand for higher security has been an ongoing concern among TAMIU's student body. TAMIU alumna Eva Cristina Sanchez commented on the TAMIU Student Network that she kept sending petitions to the then-administration requesting cameras in the parking lot.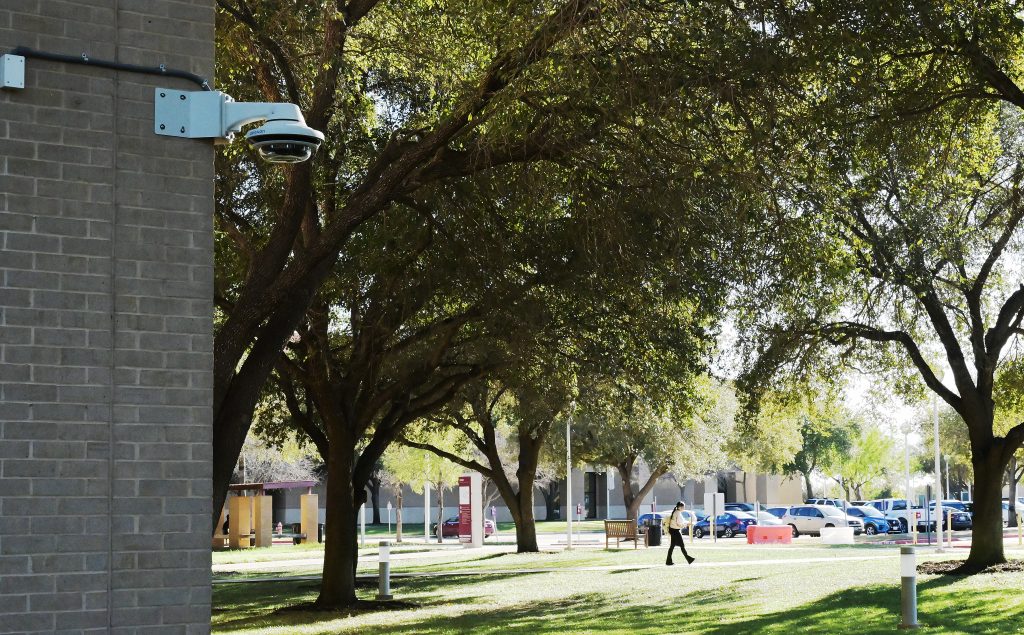 Last year, the Student Government Association held a Campus Safety Police Report Awareness event to inform students about campus safety and inform them how they can file police reports.
Liddle echoed the importance of informing UPD about any safety concerns students have and said it is the preferred method of dealing with hit-and-runs. If there is an accident, whether they're the individual responsible for the damage or the victim, students can file a report.
"Because we have our own police department, we can engage with them and they will help driver A and driver B," Liddle said.
Even though the cameras are already stationed at multiple locations throughout campus, including the Killam Library reserve parking lot, the east student lot and the reserved faculty staff lot, they will be moved constantly in order to see the activity on TAMIU's campus on a bigger scale.