Fees, tuition increase
By Evenlyn Gomez
Bridge contributing writer
Published Friday, April 9, 2021
Texas students or others receiving in-state undergraduate tuition rates can expect to see an annual increase from $9,254 in 2021 to $9,448 in 2022, according to TAMIU's website. For non-resident tuition, the increase will go from $23,390 in 2021 to $23,882 in 2022.
Even so, Texas A&M International University is one of the least expensive universities in South Texas. During the 2019-2020 school year for 15 semester credit hours, TAMIU charged $4,422 while Texas A&M University-Corpus Christi charged $5,010 for the same number of hours.
"Perhaps one of the most distinguishing methods of funding is property taxes, which can be charged by school districts and community colleges, but not public universities," TAMIU Vice President for Finance & Administration Juan Castillo wrote in an email. "What this means is that anyone living in either the [United Independent School District] or [Laredo Independent School District] or [Laredo College] taxing districts pays property taxes regardless of whether they are attending [or have a student attending] school. Public universities [like TAMIU] do not have this taxing authority, resulting in higher tuition than community colleges since expenses must be covered by those actually attending the University."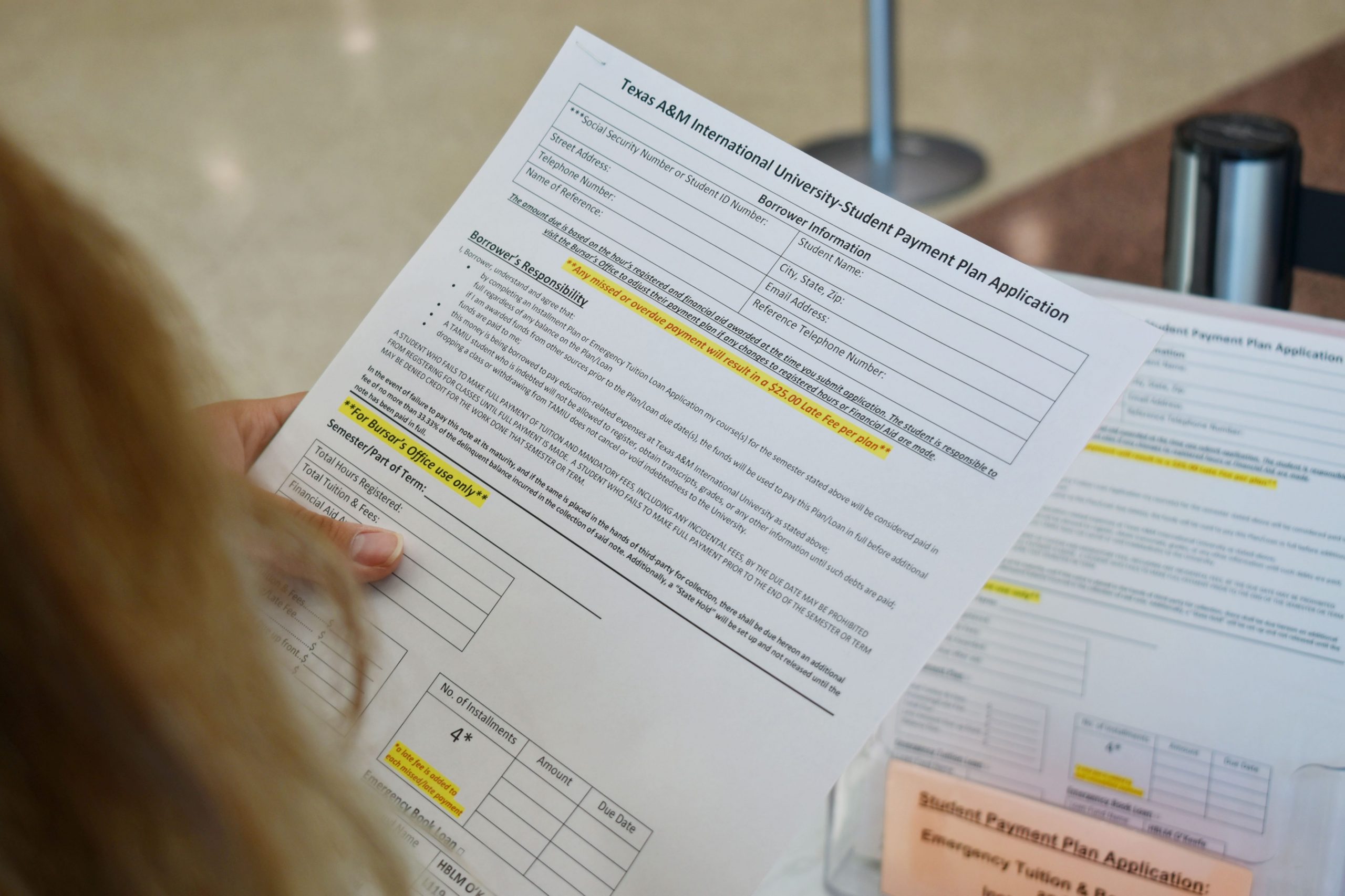 Castillo noted that the biggest expense at most institutions of learning comes from the payroll—its personnel. This includes faculty, tutors, advisers, office staff and more.
That said, average tuition and fees increase every other year to cover the school's expected expenses.
"The Board of Regents approves increases in tuition for every university in the Texas A&M University System, of which TAMIU is a member," Castillo wrote in an email. "The increases are approved every other year for the following two years and are tied to the Higher Education Price Index."
Another reason tuition and fees might increase comes from the addition of new majors, which require new equipment, Castillo wrote. It can also follow a student referendum.
Despite its status as one of the least expensive, two TAMIU students believe the cost could be lower since they feel they pay for things they believe are unnecessary for their education.
TAMIU biology major Mayela Gaytan disagrees with fee and tuition increases.
"Our tuition should stay the same because of the fact that most college students have a set budget, which is based on the price they originally gave us, so it will only add on stress to those who don't necessarily receive help from the government," Gaytan said.
Another reason these two students disagree with a tuition increase is that they said they pay fees for features they do not use.
"Students pay the Rec Fee in part to cover the cost of paying for this addition, as well as Rec Center programming," Castillo wrote in an email. "Universities seek to create well-rounded graduates, and a desirable part of this has to do with wellness and physical health. The Rec Center is a part of your education, and you'll find Rec Centers at most, if not all, universities."
TAMIU psychology major Clarissa Amaya disagrees with paying for unused features.
"It's ridiculous and unnecessary to charge the students for resources that they are not using just for the benefit of the University," Amaya said. "Once again, adding to the toll of having to pay extra for things that didn't even pertain to our university learning."
Other universities charge a little bit more depending on a student's major.
"Additionally, many schools also charge what's known as differential tuition," Castillo wrote in an email. "Differential tuition is tuition charged depending on your chosen major. This means an education major may pay a different rate than a nursing major, which may be different from an engineering major, etc.
"At TAMIU, we don't want any student's choice of a major to be impacted by cost or what they can afford—all our undergraduate majors cost the same, and all our graduate majors cost the same—though the graduate rate is a little higher."