OPINION: The Bridge wants you, so do I
By David Gomez Jr.
Editor-in-Chief
Published Tuesday, March 21, 2023
There is something I should have done a lot sooner, and it starts now. Is there a better way to say, "Hey? Join The Bridge?" Probably not.
My opportunity to join the student paper came during Fall 2019 and under the leadership of Matthew Balderas—a legendary, almost mythical, editor-in-chief among veteran staff members. And ever since, I've always felt that loose in the shoes I've had to fill.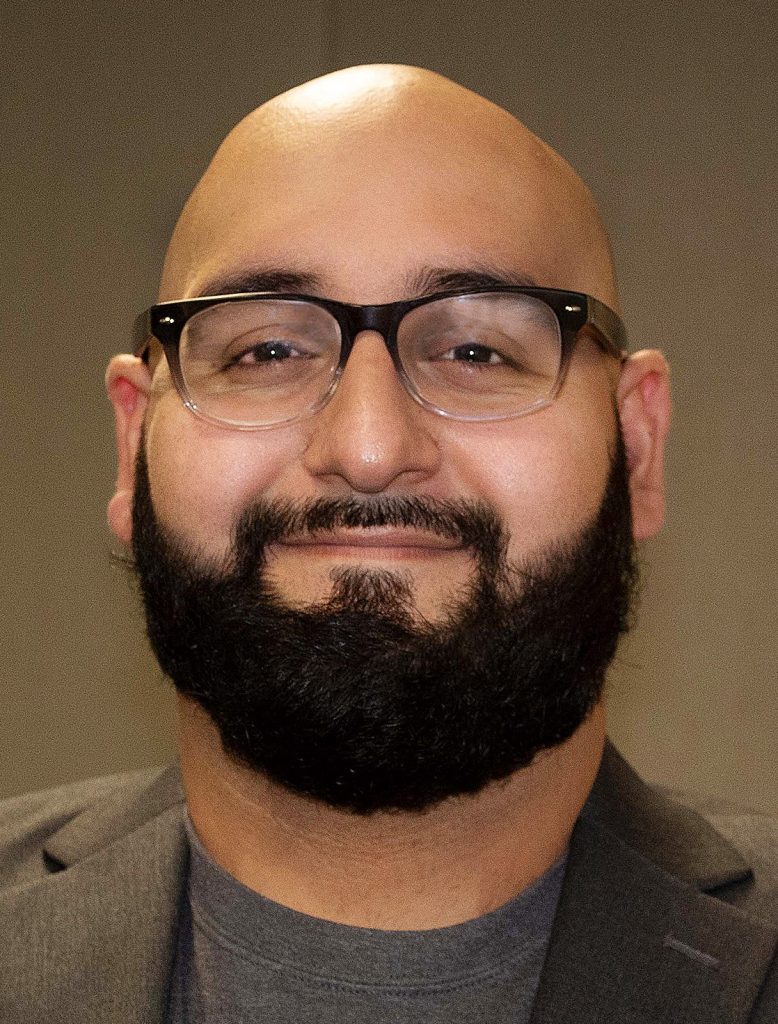 But I'm straying away from the point here, and the point I'm trying to make is that students should take advantage of participating in academic organizations.
First off, from personal experience, anyone who'd like to be a reporter someday, should just join.
You do not know how much it means to a newspaper or local news station. It's not necessarily about having the title, but having prior experience will make you stand out from other applicants.
Of course, the same can be said for anyone in a club or internship before starting their career in their respective field, but in the communication field, it feels like a big deal when a potential employer sees your title on a resumé.
An investment in The Bridge is an investment in your future. I stress this because you're still in college and writing about Texas A&M International University's ins and outs and have a sort of safety net that allows you to make mistakes. You must improve, yes, but you'll make fewer mistakes as you keep at it.
Now, I'll mention my time and the very first mistake I ever made with The Bridge, which involved Vice President for Finance and Administration Juan J. Castillo. It had to do with an email that involved his quotes for my very first article for the very first The Bridge coverage of the announcement of the City of Laredo Tennis Complex at TAMIU.
Instead of just copying and pasting what he emailed, I paraphrased his quotes. And it's OK to paraphrase in summary of what an individual says—that's an indirect quote, but not inside quotation marks—that would be a direct quotation. And then it ran in the article.
This came back to me in a way that made me question any kind of future involving journalism. It really did.
But what my editor at the time, and faculty adviser Thomas R. Brown, told me was that these things happen. Especially to a first-time reporter, and that clarity is key to any article I would write.
So an editorial note was added to the next edition of the paper and corrected.
Like a broken record on a record player, I'll repeat myself again, you're going to make mistakes trying to get the hang of this, and that's OK.
Editors are looking out for you here. We do not only need reporters, but photographers, copyeditors, design chief, sports writers, page editors and even a circulation manager.
Those staff members who deliver copies of our print edition to departments around campus. We want you to give us your attempts and mistakes. We want to work with you.
I want to work with you.
I want you to sign up for The Bridge because my time here is concluding. I was made editor-in-chief during my second semester here, even with all my mistakes.
But as long as you have that bit of drive and advocate for your future, I definitely recommend you join The Bridge.
Or, like me, you just want that title for your resumé. That's what I did, and I don't regret it all.
And I definitely feel like I can swim with the sharks after my tenure here.