CAMPUS: TAMIU Anime Club gets fired up for semester
By Elizabeth Kennedy
Bridge Staff Intern
Published Thursday, Nov. 3, 2022
For students eager to relax and bond over shared interests, the Anime Club may be a perfect fit. The club held meetings at 1 p.m. on Sept. 30 and Oct. 14, plus a Halloween Party scheduled for Nov. 3.
Senior accounting major and Anime Club President Roel Coronado kicked a recent meeting off by playing the opening to the anime Call of the Night and announcing general club news. After that, he reviewed upcoming releases of shows and movies as well as highly anticipated new seasons of current running anime.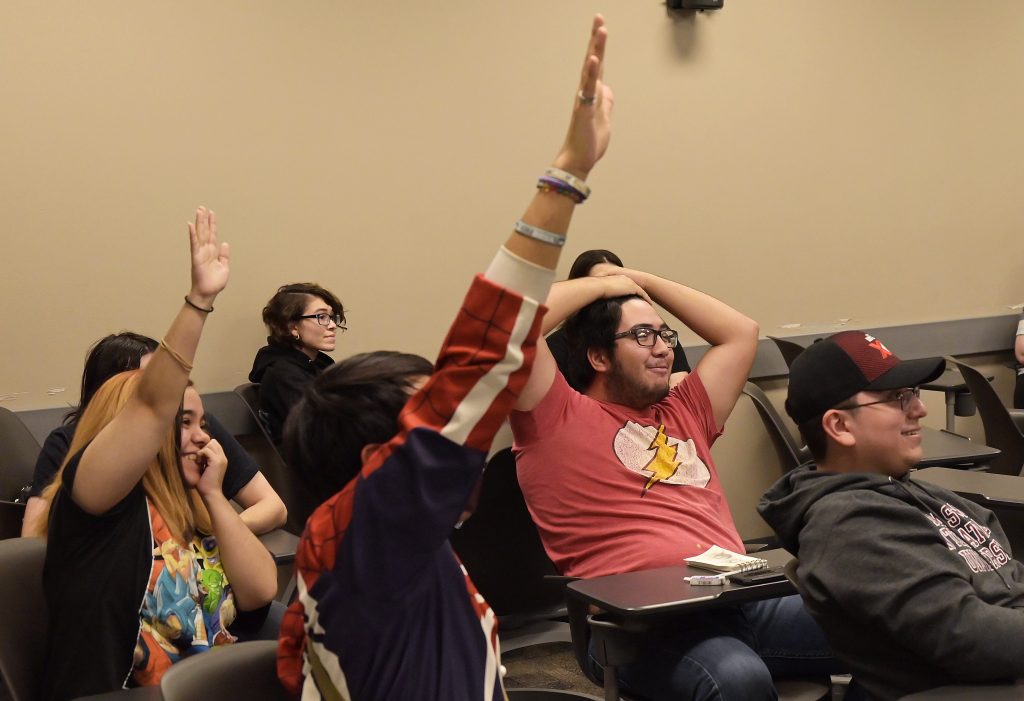 The remainder of the meeting was spent playing a Jeopardy-style game consisting of anime-related questions to identify characters, settings and items. The winner chose the next anime the club would watch. The room was lively and full of outstretched hands as participants strove to answer the questions quickly. By the time the meeting came to a close, everyone participated and seemed to be enjoying themselves.
"It was pretty fun," junior communication major and new Anime Club member Bianka Martinez said. "It was kind of disorganized, but I enjoyed it."
This sentiment was shared by the club's president, who was pleased with the reception the game received.
"The main goal I have in mind is just to make people realize that they're not alone," Coronado said. "Everyone usually watches anime in their own bubble."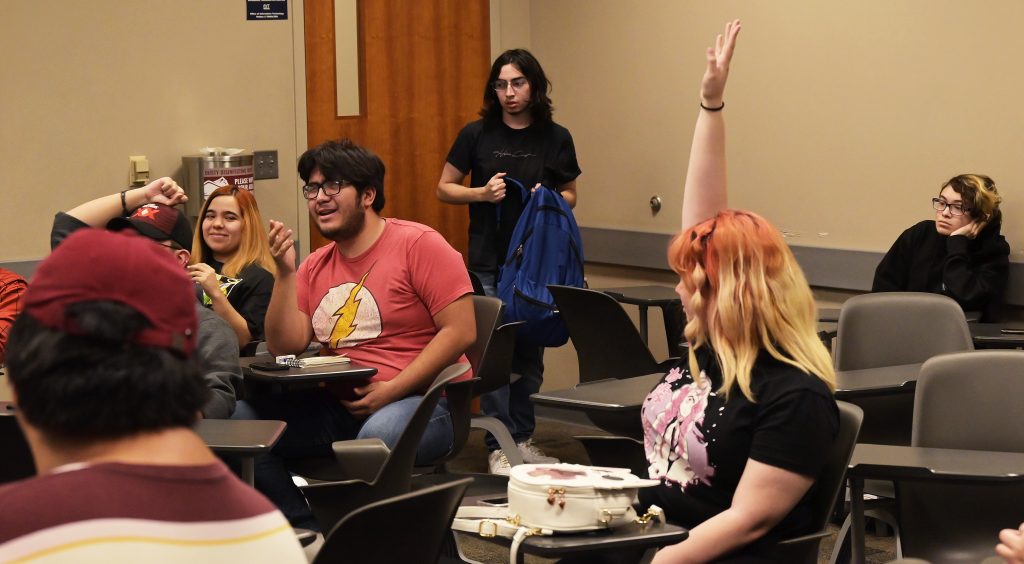 He said club meetings were open to everyone and anyone could walk in, regardless of whether they've attended past meetings.
Coronado said the club works toward future goals, including possible events to encourage cosplay and collaborations with other campus clubs. For updates regarding these events and future meetings, he said the club's Discord server was the best option; the link to which can be found on the organization's TAMIU Trailblazers page. Upcoming meetings can also be found on Trailblazers, though Coronado warns that the room number posted may not always be accurate and up-to-date. Announcements are also posted through Instagram stories at instagram.com/officialtamiuanimeclub.