ARTS: Faculty Opening Concert reaches 16th anniversary
By Elizabeth Kennedy
Bridge Staff Intern
Published Sunday, Nov. 6, 2022
During 10 performances, 13 faculty members offered a variety of songs from classical Indian sitar improvisations to jazz for the Faculty Opening Concert.
The free annual Texas A&M International University event, open to the public, took place on Sept. 23. Faculty members typically performed in duets.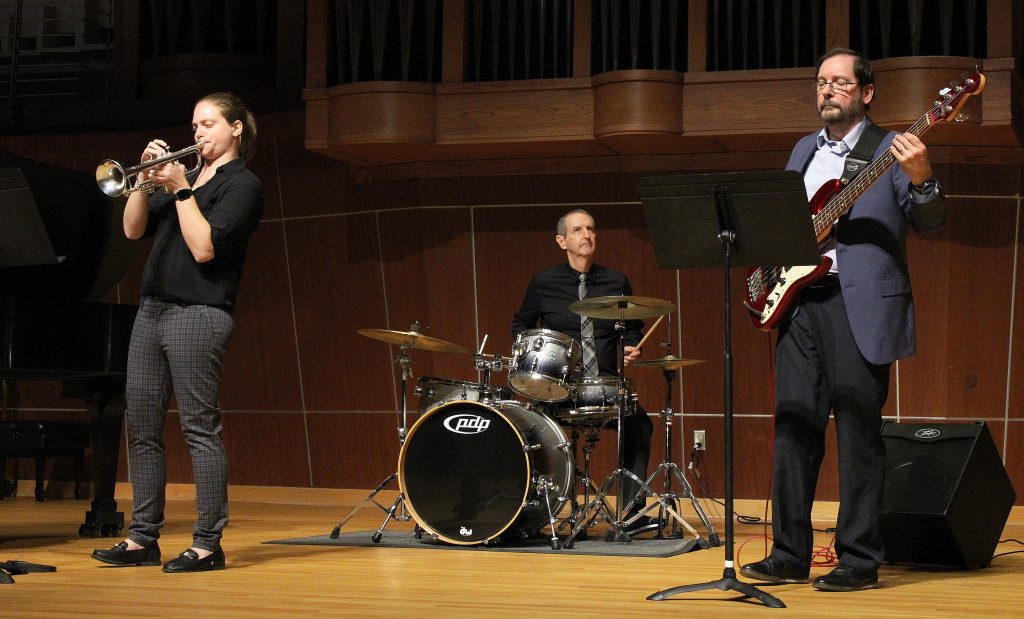 It began 16 years ago by Associate Professor Yu-Mei Huang. Originally called the International Chamber Music Festival, it evolved from something Huang organized for fun into a showcase of TAMIU music faculty's talent. Each individual's performance culminates a lifetime of experience. Huang described how important the international aspect is for the concert.
"We wanted to show our students that it doesn't matter where you come from," Huang said. "There's a common goal when the door opens."
That common goal centered around the appreciation of music.
"We just want to share our love and our talent to everybody together," she said.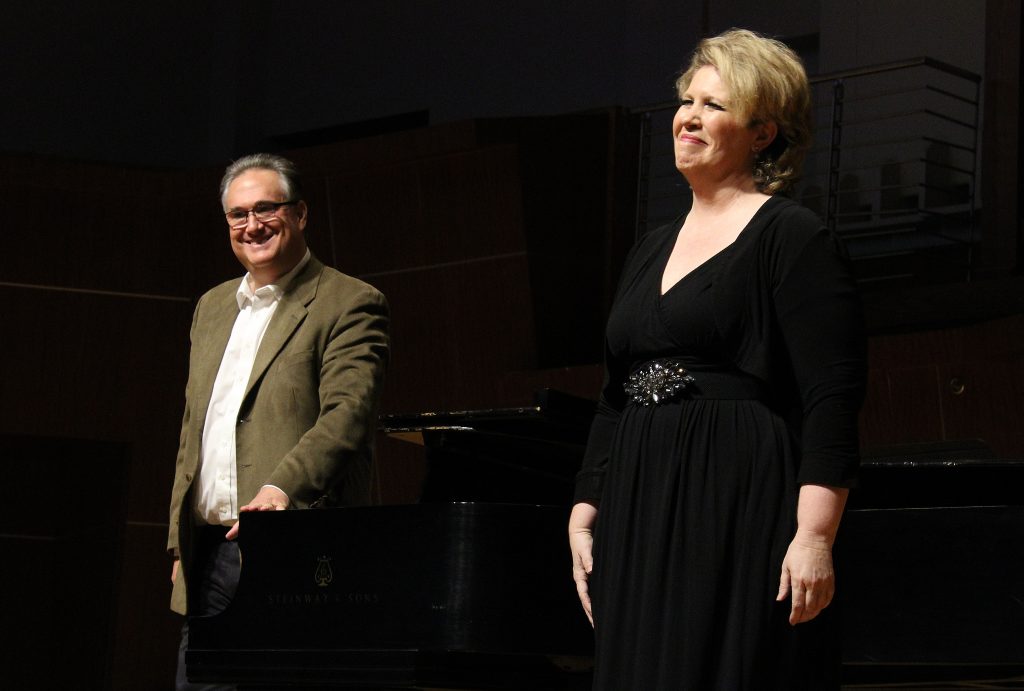 Huang described the goal of inspiring an appreciation for music in attendees as "waking up" people in the audience. Associate Professor of music Friedrich Gechter agreed with this idea, expressing that a deep love for and desire to share music was one of the reasons he continues to perform, despite the anxieties of the concerts not going well.
"You never know how a performance will turn out," Gechter said. "That excitement—that being on the edge—it gives us a rush."
Both professors also said playing together with other musicians is a unique experience. Huang described how this was one of the inspirations for starting the Faculty Opening Concert. Performing in general, and especially with others, maintains a fire within the musicians, which can otherwise dim within the monotony of everyday responsibilities.
"In a real performance, you are talking; you are communicating with each other," she said. "[Playing with others has a way of] making you feel the life."
The life of that music can sometimes take on an energy of its own.
"There's a certain energy when you're performing that definitely is one of the reasons we do it," Gechter said.
He was satisfied with how the concert turned out.
"In general, I'd say the whole thing went well and there was a lot of good energy backstage," he said.
As for the attendees, audience member Kassandra Romero sung the faculty's praises after the performances concluded.
"It's just so cool seeing everyone's talent," Romero said. "It just amazes me."
She strongly suggested that others attend this and other performances in the future.
"I would encourage other people to check out the shows," she said. "They're really great and have a lot of good stuff in store. For future events, whether it's faculty or other performances here at TAMIU, I would definitely encourage people to come. Even if you don't think music is your thing, I think there's good pieces or good qualities in the show that anyone can enjoy."