CAMPUS: Female leaders express importance of one's own voice
By David Gomez Jr.
Editor-in-Chief
Published Thursday, March 24, 2022
The Social Justice Leadership Series offered an event titled "Believe in Your Voice" to promote more confident women.
Held via livestream and physically, 40 guests attended in person at Texas A&M International University's Student Center Room 230 for the March 9 event.
"What is the one thing you and I have in our control that can make a difference in Austin or in Washington?" Webb County Chair for the Democratic Party Sylvia Bruni asked the room.
She refers to voting.
"If you're concerned with some of the things developing right now–I don't know about you–the only way you're going to turn it around is going to be through your vote," Bruni said. "You can complain all you want, but they don't listen to complaints. They listen to your vote."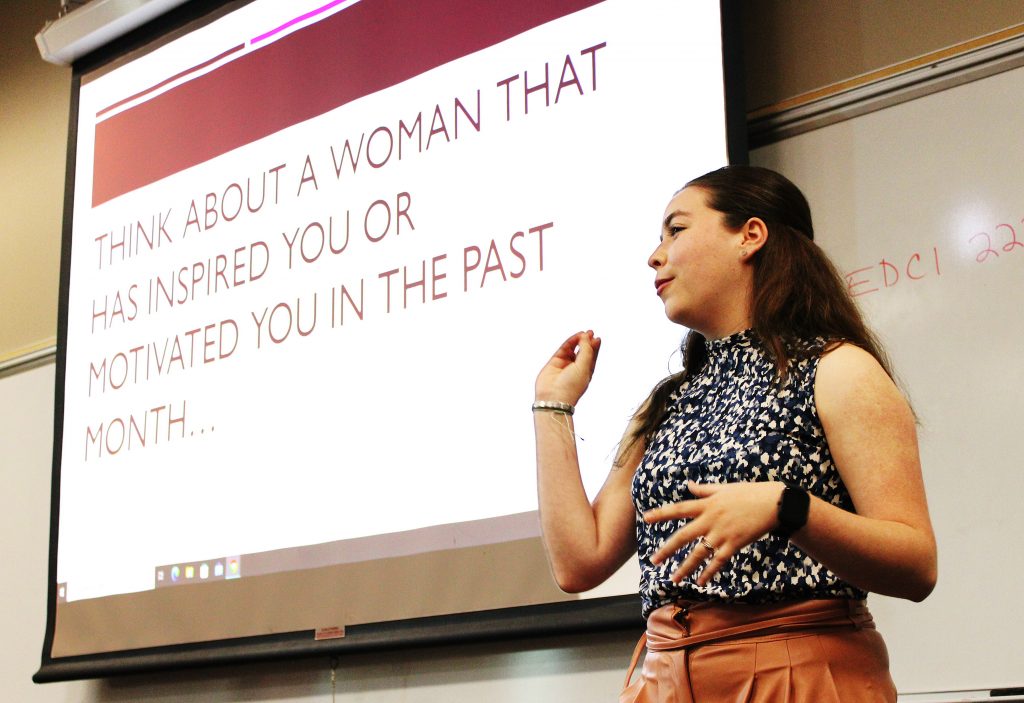 She brought up the high execution rate of Hispanic and Black individuals in Texas due to the Death Penalty.
"These were the kind of 'A-ha' moments that began to make me realize that something was dreadfully wrong here," Bruni said.
To Bruni, there's one thing an individual can do to change those ways. Almost provoking the room to answer her, she asked what they can do for the county to receive more funding and change.
Bruni took part in the panel of guests, which included TAMIU Assistant Director for Alumni Relations Jacky Briseño and current TAMIU Student Government Association President Lourdes Boardman.
They discussed stories of their upbringing and past experiences, which led them to craft their voice and continue to improve it every chance they could.
"During Dusty Camp, I was forced to sing the fight song," Briseño said. "Other people pushed me forward."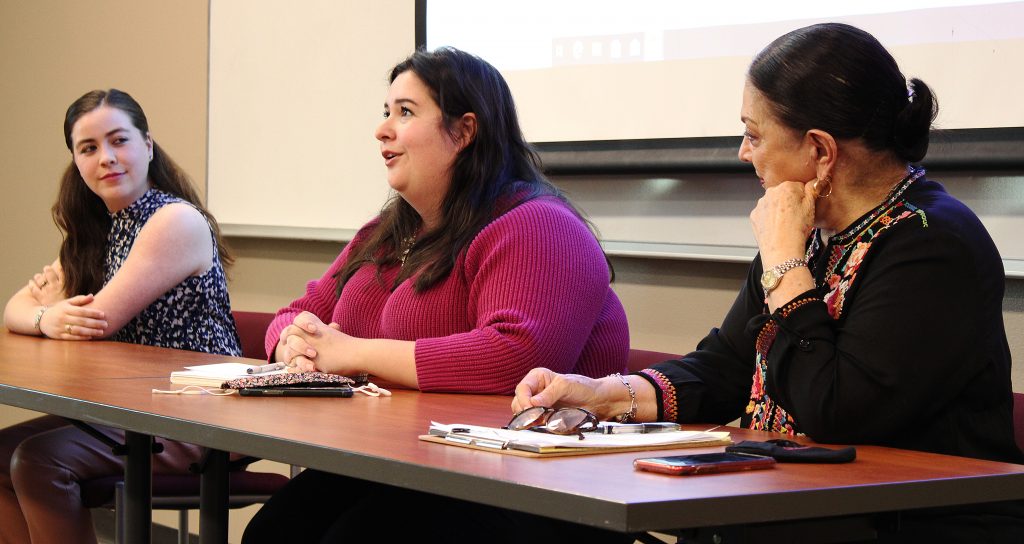 Briseño found her voice through her work. While applying for SGA president as a TAMIU student, she came to realize her doubts were OK–even later when applying for an internship or full-time job. Those doubts are part of the process.
"And though sometimes I have failed, I've learned and I keep that in my head when things don't go the way I want them to," Briseño said. "I will learn and I will get the experience and definitely get there."
Boardman brought up inequality in her native country of Mexico, where sexism remains high. There, a woman can be the very best, but cannot be better than a man.
She recalls how she was given the title of sub-director and her male counterpart, and close friend, was given the director position at one of Nuevo Laredo's biggest high school conferences.
"'It is the way it is' doesn't mean it's the correct way, right?" Boardman rhetorically asked the room.
Boardman then asked the organizers to change their titles to coordinators, instead of the previous ones. She said he praised her for being a harder worker than himself and agreed to their new titles for their senior year.
"And now, women aren't scared of taking that role and this was high school for me," Boardman said. "It wasn't that long ago when I realized I can change things if I want to."