Faculty exhibit work in art show
By David Gomez Jr.
Editor-in-chief
Published Tuesday, Oct. 12, 2021
The College of Arts and Sciences recently welcomed students, and community, to the Think Fast! art exhibition at the Center for the Fine and Performing Arts.
Faculty opened the gallery doors back on Sept. 30 during a reception with the artists. Of course, masks were still recommended. Now this event can only be viewed by appointment through Assistant Professor of art Jesse Shaw.
"I enjoyed having the opportunity to talk to students about my work, and I welcome all the questions and observations about the works in the exhibition," Assistant Professor of art Emily Bayless said in an email sent to The Bridge. "I hope this type of dialogue and discussion will continue with future exhibition receptions."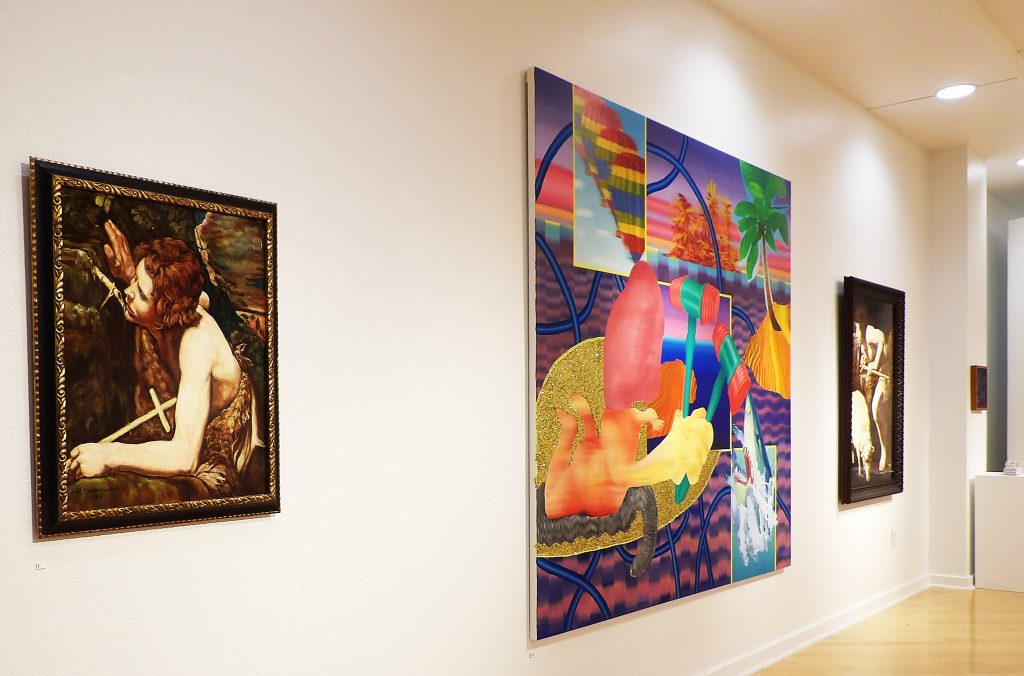 Its inception started with the studio arts faculty who showed works: Emily Bayless, Thomas Brown, Josias Figueirido, John Hickey, Julio Mendez, Jenny Olvera and Jesse Shaw.
"Yes, we all enjoyed being able to see each other's work and talk about it together," Bayless said in the email.
One student was unaware of the opening and missed it but managed to later get an appointment through Shaw.
"I didn't get to go when it opened, but I wanted to see [Mr.] Brown's work since he would talk about the Peru trip when I was in his [journalism] class," junior psychology major Cesar Oldham said. "I didn't know we could go by appointment, so I'll go do that."
Many of the works in the gallery hang on the walls so most people do not have to worry about bumping into the art, though some ceramic pieces also adorn the display.
"You know, I don't go to art things because I've hip bumped [into] some stuff in San Antonio," Oldham said. "I don't want to do that again."
The idea grew into an exhibit because the gallery lacked in-person exhibitions for the past couple semesters due to COVID-19 and safety concerns.
"During that time, two new arts faculty have joined TAMIU, and all the studio arts faculty thought that this exhibition would be a great way to introduce new faculty as well as present a comprehensive group exhibition," Bayless added in the email.
The show runs through Oct. 28.