FEATURE: TAMIU students start a food truck
By Allen Laurel
Bridge contributing writer
Published Friday, Oct. 20, 2023
Some students grab whatever jobs they can to get through college, but two TAMIU siblings decided to start up their own food truck.
Adolfo Gonzalez and Samantha Gonzalez, the siblings behind Fito's Tacos y Lonches, experienced success and began planning for their future while still attending Texas A&M International University.
Since opening, the food truck has grown a local following.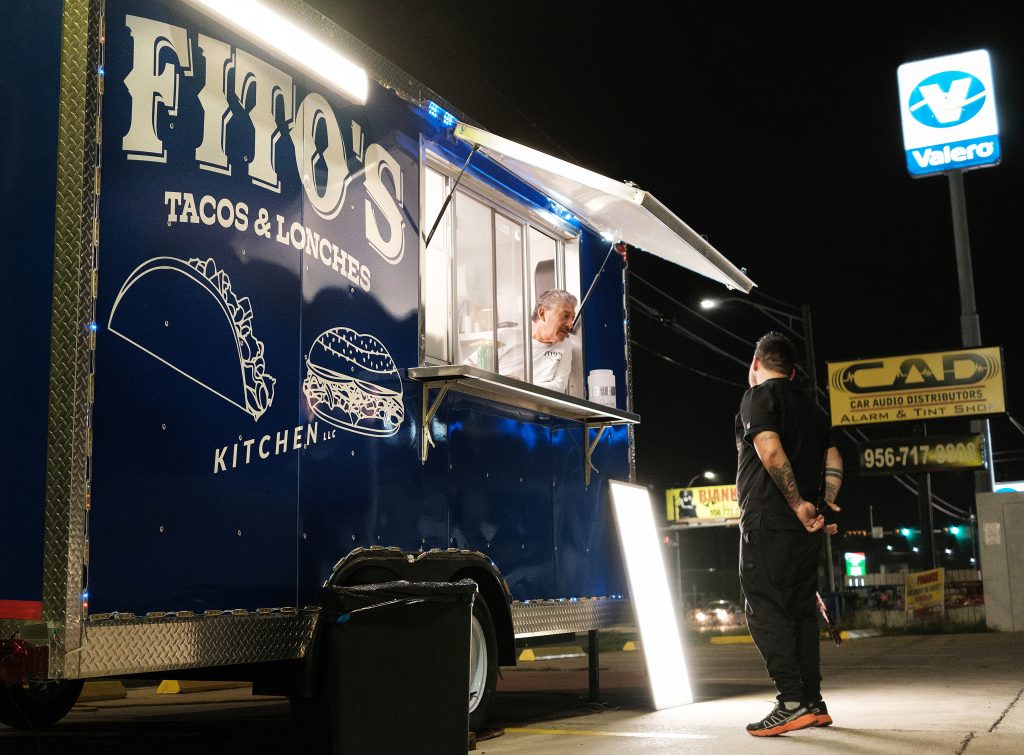 "We've had a lot of positive feedback from customers, which has been really encouraging," Adolfo said. "We're so grateful for the support." 
Samantha added, "We've had customers tell us that they've been coming back every week since they tried our food. It's amazing to hear that."
According to the TopHap website, Fitos Tacos y Lonches applied for their permits on Sept. 14, 2022. After that, the rest is history as people say.
"We wanted to give our customers more options to choose from," Samantha said. "We've had a lot of requests for burritos and quesadillas, so we decided to add them to the menu."
Adolfo added, "We also wanted to put our own twist on some classic dishes. Our Mexican-style hamburgers have been really popular."
Aside from it being a hot spot for tacos, Laredo offers several hamburguesas due to popular demand.
"We're just getting started and we're excited to see where this business takes us," Samantha said. "We're also planning on doing some catering for events and parties, so people can enjoy our food at their own gatherings."
Their success has allowed them to plan for expansion.
"We're looking into opening a second location, hopefully within the next year," Adolfo said. "We want to make our food more accessible to people in other parts of town."
In addition to running the food truck, both siblings are still students at Texas A&M International University.
"It can be challenging to balance school and the business," Samantha said, "but we've learned to manage our time effectively."
Their parents, who also work alongside them in the food truck, are proud of their children's success.
"We're so happy to see Adolfo and Samantha following their dreams and working hard to make this business a success," their father said.
The siblings are excited about the continued growth of their business.
"We're constantly looking for ways to improve and offer more to our customers," Adolfo said. "We're grateful for their support and we want to keep giving them the best experience possible."
With new menu items and expanded operating hours, Fito's Tacos y Lonches is poised for continued success in the Laredo area.
"We're a small family business, but we have big dreams," Samantha said. "We're excited to see where this journey takes us."