CAMPUS: TAMIU students march against gun violence
By Carina Galvan
Former Bridge Staff Intern
Published Tuesday, Oct. 24, 2023
A crowd of TAMIU students marched and chanted across campus to protest against gun violence.
Then Student Government Association Political Action Committee Chair Carolina Ramirez, in association with other SGA members and students, helped organize the April 5 protest. Ramirez later became SGA student body president.
"We organized this walkout in honor of National Walkout Day," Ramirez said. "Schools all around the nation … are protesting and demanding for the end of gun violence to start up new gun policies."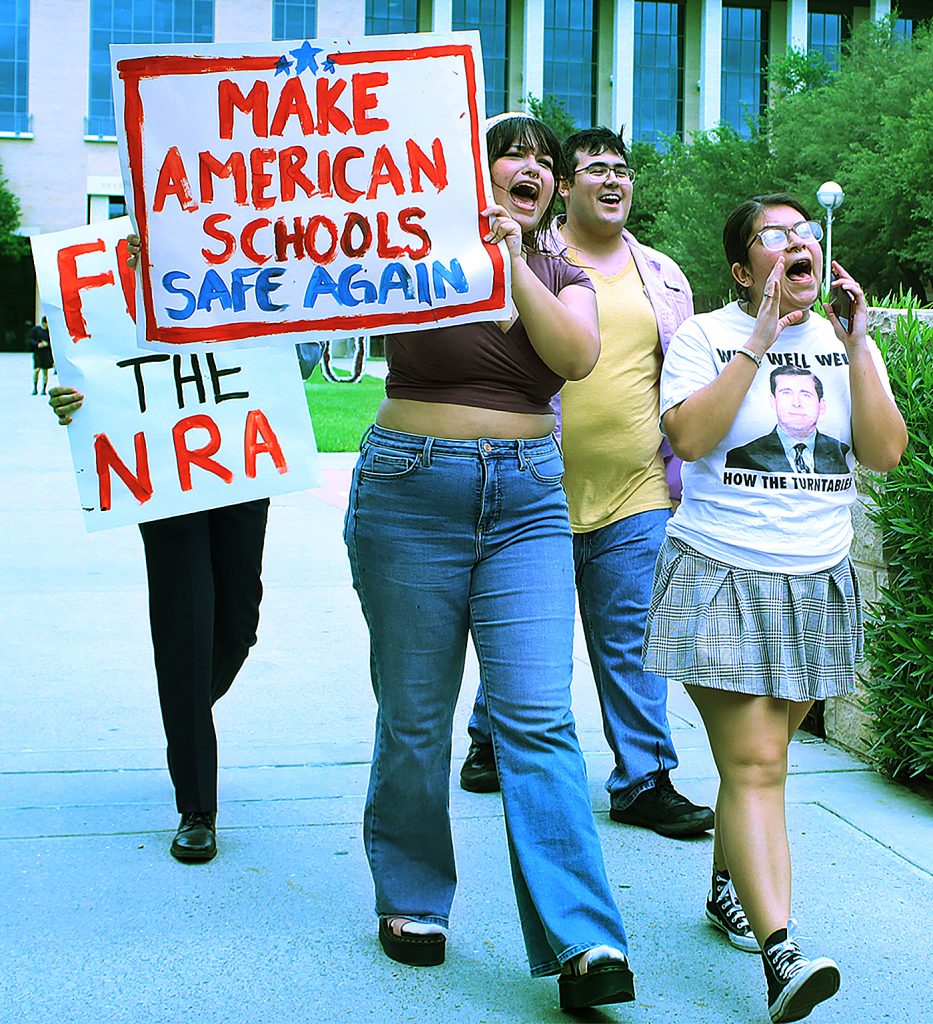 After SGA saw a tweet made by the Students Demand Action organization, they got to work and spread the word.
"[The tweet was posted] on April 2, and we found out two days later," Ramirez said. "It was kind of a last-minute thing, but now that I'm seeing that it really did get a lot of people's attention, we're definitely going to be doing more [protests]."
Senior English major Mayela Villarreal also marched and chanted alongside Ramirez at the protest.
"I'm going to be a teacher in less than a year, and … we fear for our lives," Villarreal said. "We are already fighting for the right to an education. So, now we are trying to fight for our schools to be safe."
The crowd was small, with about 20 people in attendance, but Ramirez was proud.
"I'm happy to see that students came out," Ramirez said and smiled. "I know in the past [organizations] tried protests, especially during COVID-19 … even before that; there were very small crowds and not so much energy.
"Hopefully, in the future, we can kind of break that and make [protests] a little bit more welcoming for students to come over and protest [to] stand up for what they believe in, with us."