CAMPUS: Music, fireworks kick off fall semester
By Neto Gonzalez
Editor-in-chief
and Cris Cordova
Bridge Staff Writer
Published Tuesday, Oct. 17, 2023
Welcome Week ended with a bang as fireworks lit up the campus skyline for CABchella and various musicians entertained the crowd.
On Sept. 1, Texas A&M International University became a hub of excitement as the highly-anticipated CABchella event unfolded. With a lineup featuring local performing groups such as DJ Lemonbeatz, the Ricky Ram Band, Geovannelli and Louiejayxx, CABchella provided a night of music and entertainment.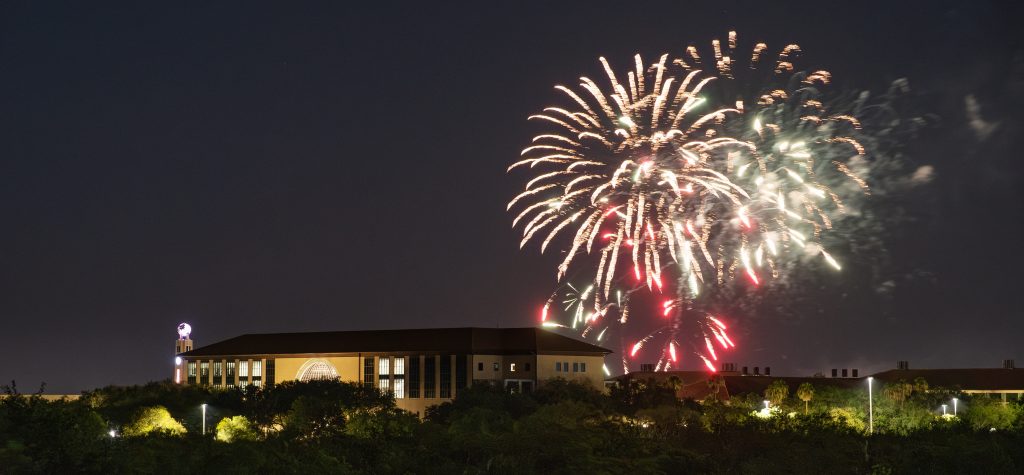 The event was not just a musical extravaganza but a unique opportunity for the TAMIU community to unite, unwind and kickstart the new academic year. Among the attendees, junior kinesiology major Leonardo Gonzalez expressed his enthusiasm for the event.
"I think it's important for us to get to know more about TAMIU and what it has to offer, interact with people in general and just have a good time," Gonzalez said. "It's a stress reliever from the first week of classes and an overall good vibe."
Gonzalez highlighted the significance of such events in nurturing a sense of community and belonging among the attendees.
"I got to see the vibe of the people, how it is to be a part of the TAMIU community, different types of activities they have and what they have to offer," he said. "I got to meet new people."
The evening was not just about music; it was also about friendly competition, as dance battles added an extra layer of excitement to the festivities. Gonzalez was particularly impressed by this aspect of the event.
"Something that I cherish is the dance battles that I saw," he explained. "Some people just engage in friendly competition, and you see the competitive side of those here at TAMIU."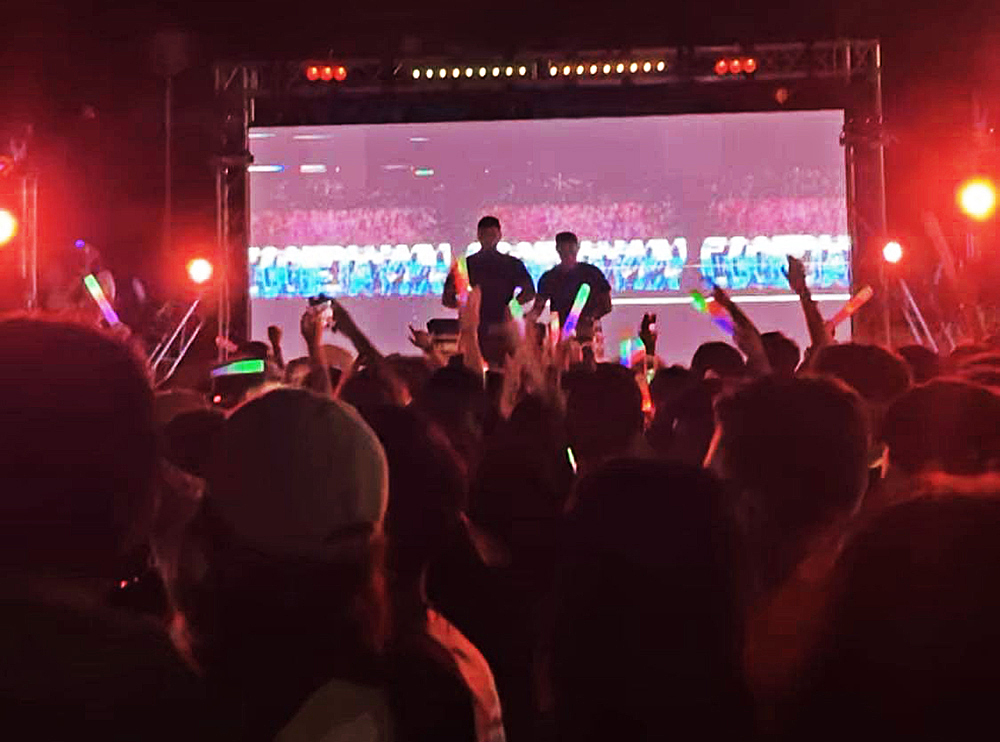 In addition to being a way to connect with peers and engage in friendly rivalries, CABchella offered a family-friendly atmosphere. Gonzalez shared a special moment he had with his daughter, who got to witness her father's college experience.
"I got to experience it with my daughter, for her to see where I go to school and what it's like being here," he said. "It's just cherishable moments with the people that I love the most."
As the sun dipped below the horizon, creating a canvas of twilight hues, the atmosphere became charged with anticipation. The highlight of the night was Dusty's Firework Extravaganza, which capped off the evening with a display of colors and lights, leaving attendees in awe.
As the echoes of the last song faded and the final burst of fireworks fell from the night sky, CABchella 2023 left its mark on the TAMIU community.
CABchella not only showcased the diverse talents of the performers but also served as a testament to the importance of community events in bringing the University's students and neighbors together. It was a night filled with music, dance and cherished moments, serving as a reminder of the power of shared experiences to strengthen bonds within a community.