NEWS: USTEM aims to lower statistics of first-year dropouts, STEM major switches
By Mireilly Gonzalez
Managing Editor
Published Thursday, March 23, 2023
TAMIU plans to offer a learning opportunity soon for incoming freshmen with a declared STEM major. The USTEM program offers accepted students a stipend of $3,500, along with opportunities to research and network with different people.
In the USTEM program, students research their interested topics and work in teams. Students also have an out-of-town trip every year. This year, freshmen expect to visit the Southwest Research Institute.
Program manager Leonela Preciado said these out-of-town trips help students network because they can meet various researchers, scientists and engineers. Preciado added that students also benefit from the program by meeting the USTEM team professors.
"Our team is composed of several [people] … who are normally professors that students take in their junior or senior year," Preciado said.
The program manager also visits high schools to inform students about USTEM.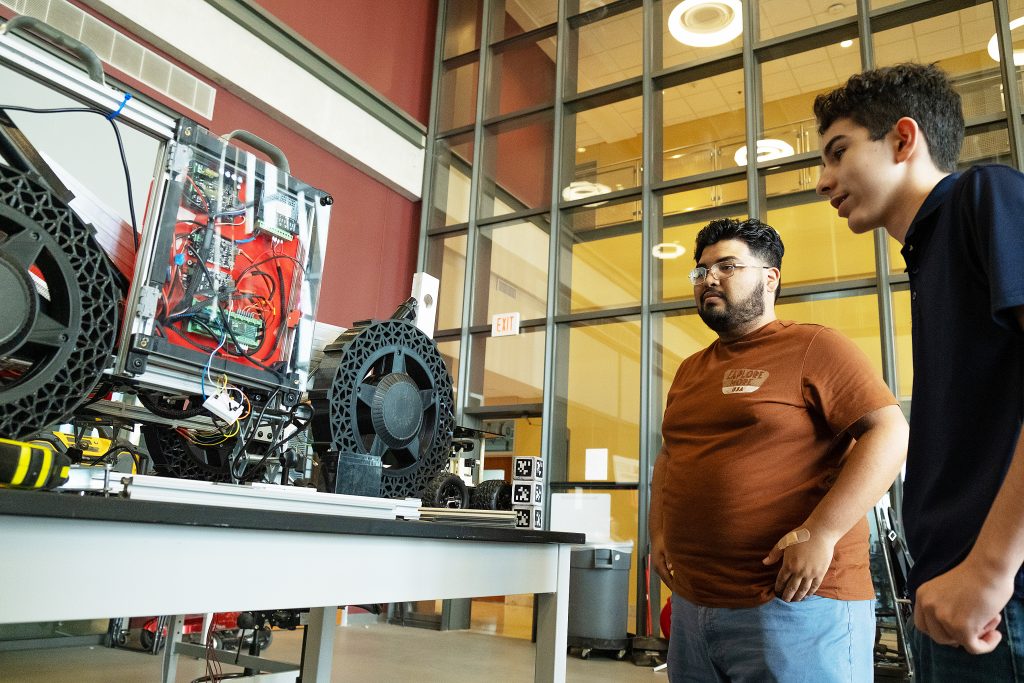 "My background is in teaching high school," Preciado said. "So, I have a large network of former teacher colleagues [who] I reach out [to] and say, 'Hey, will you let me present [about] this program to your students?' and I've been able to visit campuses all around Laredo."
Other future opportunities include new academic buildings, including the new Health Science Center and an expansion of the Western Hemisphere Trade Center for the A.R. Sanchez Jr. School of Business. Clery Compliance and Contact Administration Senior Director Trevor Liddle said the architecture planning began in March.
"A lot of research out there shows that freshmen in college tend to have the highest switches in majors. So we've taken those two factors, bam-bam," Preciado gestured with two fists together, "and created this program to help those numbers, right?"
To future USTEM students, Preciado advises them to just have fun.
Interested students may apply at https://www.tamiu.edu/coas/ustem/application/index.shtml. The deadline is April 28.