HEALTH: Laredo PD therapy pets visit campus for Mental Health Awareness Week
By Gabriel Rodriguez
Bridge Staff Writer
Published Sunday, Oct. 30, 2022
A continuous crowd of people practically blocked off the campus breezeway Friday morning, Sept. 30, to see dogs wearing silly outfits.
In one of many events being held for the fourth annual Mental Health Awareness Week at TAMIU, the Office of Student Counseling and Disability Services invited the Laredo Police Department to bring a couple of dogs from its therapy pets program to help students de-stress. That office is led by Director Rosabel Ramos.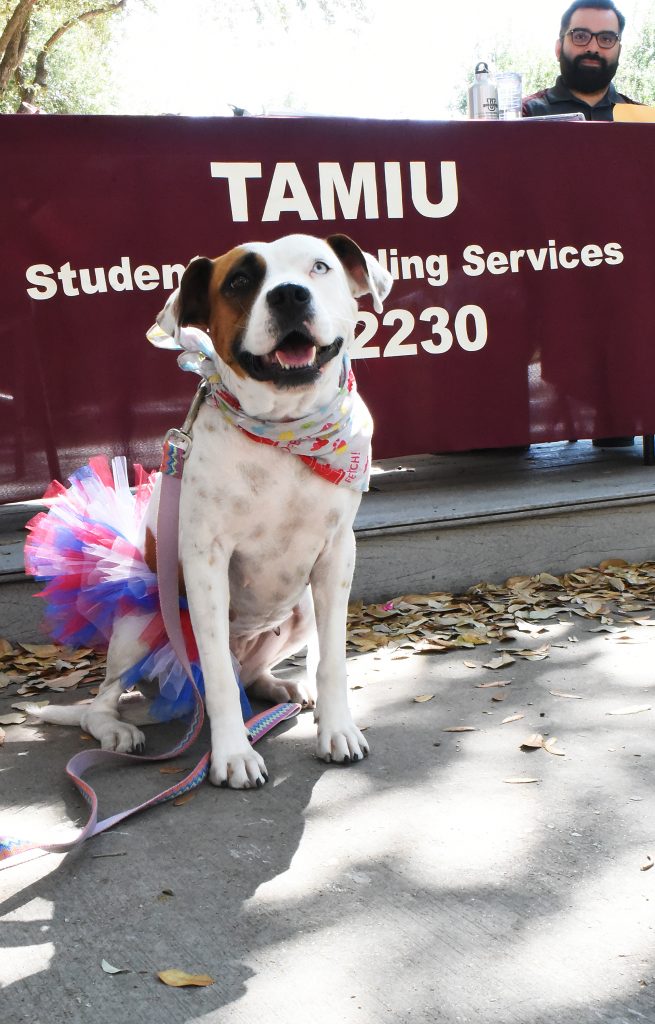 "We've been doing different events to reduce the stigma of seeking help when it comes to mental health services, and just to give students a break from all the different pressures they face," Ramos said. "It's always very therapeutic to just not think of anything else but what's in front of you, and dogs have the magic of making that happen."
The therapy pets program was recently implemented within Laredo PD as a mental health aid for children and officers in need of assistance; this was the program's first collaboration with the University.
"Everyone's been very supportive, and very in-tune with the program," Laredo PD investigator Vito Cardenas said. "We hope to be more involved with your campus."
Cardenas refers to the collaborative effort with the counseling services.
"We're hoping to bring them back either during midterms or finals time," Ramos said.
According to a 2022 study that surveyed 300 campuses, rates of depression among college students jumped by 135% between 2013 and 2021, among other mental health concerns.
They urge students in need to contact (956)-326-2230 to speak with a crisis counselor.
Further events held by the office may be found at @txamiuwellness on Instagram.