CAMPUS: TAMIU continues study abroad, exchange, affiliate programs
By Mireilly Gonzalez
Assistant Editor
Published Sunday, Nov. 6, 2022
Sometimes the study abroad focus of the University seems to be centered on faculty-led programs, but these are only part of the offerings.
This past summer, several programs traveled abroad and this coming Wintermester, TAMIU offered two faculty-led study abroad programs: Business in China with Assistant Professor of business Yong Chen and Travel Photography in Peru with Instructional Associate Professor of visual communication Thomas Brown.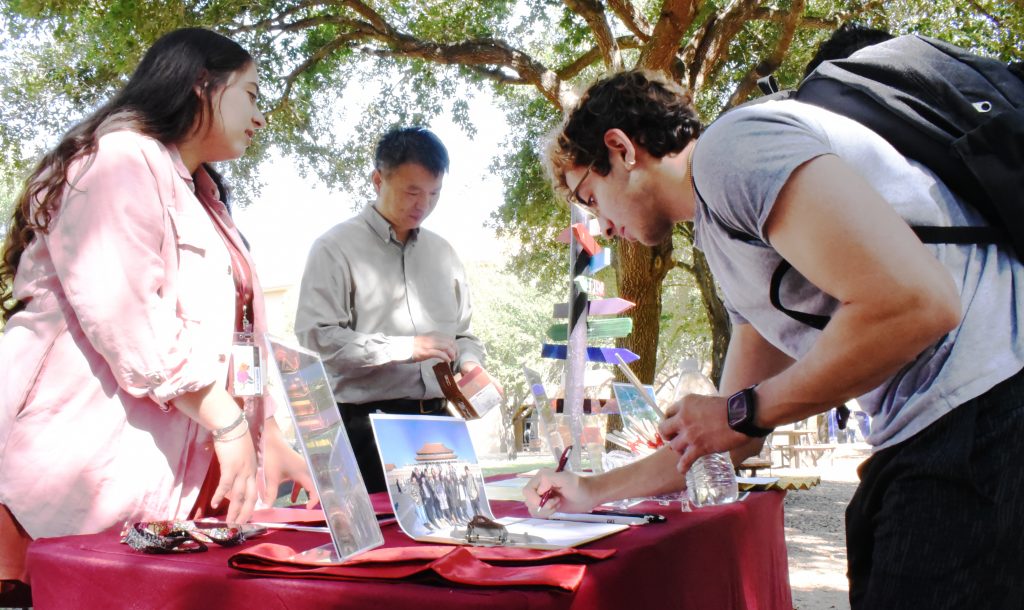 But the faculty-led programs are not all Texas A&M International University offers across international borders. International student adviser Genesis Torres said TAMIU offers exchange and affiliate programs.
Compared to the faculty-led programs, exchange and affiliate programs offer students more independence while studying abroad.
"If [students] are looking [to be] more independent and have a particular program or location they want to study in, then they might go toward an exchange/affiliate program," Torres said.
Currently, TAMIU has 12 exchange partner universities across Asia and Europe. It also has five different affiliate programs, which cover a large variety of countries. Exchange programs may be preferable if students want to stay in a foreign country longer. Meanwhile, affiliate programs are shorter. Additionally, they may be more financially convenient.
"A great thing about affiliate programs is that their program costs already include the tuition, housing and even some excursions and more," Torres said.
She also said students are normally nervous about studying abroad.
"Going on an exchange program might be a bit more intimidating for students and it's understandable," Torres said. "But the good thing with our partner universities is that they will guide and help our students in every step of the way. Once they arrive [at] their destination, they will have their host institution to guide and advise them."
TAMIU junior psychology major and sociology minor Johanna Gonzalez echoed that sentiment.
"My advice to fellow interested students in [studying] abroad is that the waiting might be the scary part," Gonzalez said. "Once you start your journey … it is like a new start with fresh air that allows you to be open minded to anything."
As a TAMIU alumna, Torres studied abroad in South Korea.
"My biggest takeaway was the fact that I was able to adjust to a new way of living in a whole different continent for five months," Torres said. "To me, this was eye-opening as I discovered that I am capable of much more and that there [are many] more opportunities out there."
One of the currently available exchange programs is at Sungshin University, a women's university in South Korea. Interested students may learn more about TAMIU's study abroad programs at tamiu.edu/international/.