SCIENCE: TAMIU Planetarium promotes scientific literacy
By Jaime Gurrola
Bridge contributing writer
Published Tuesday, Nov. 1, 2022
Students and the public alike can learn about complex scientific concepts through shows presented at TAMIU's Planetarium.
Astronomy, nature and hard sciences fill up much of the public show schedules at the Lamar Bruni Vergara Planetarium.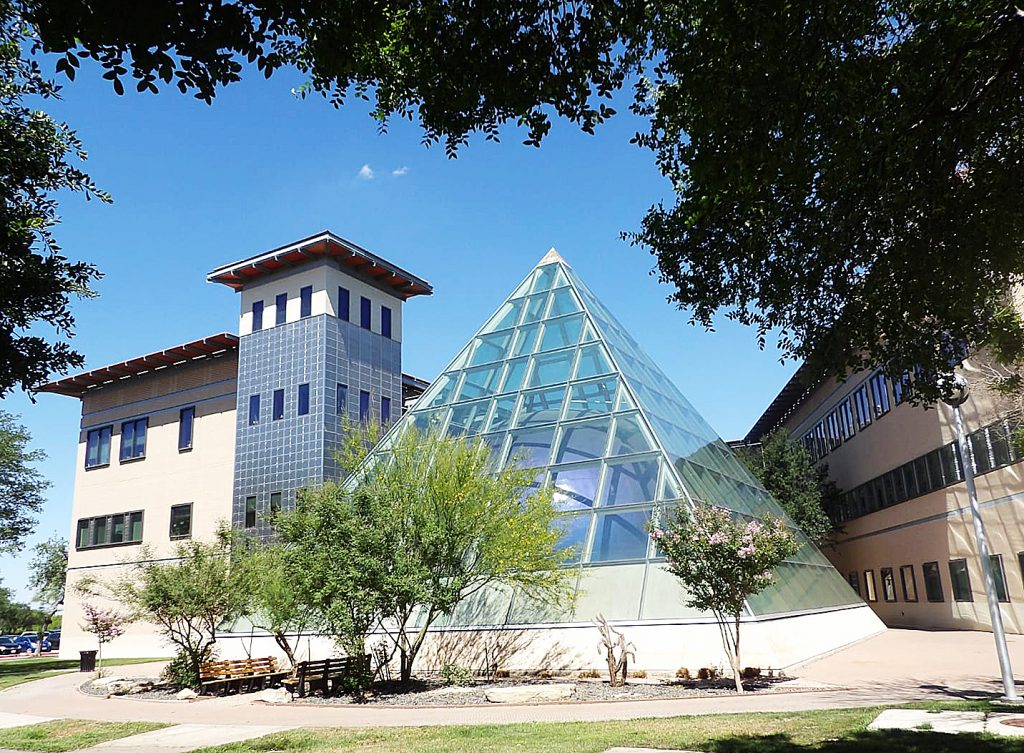 "We have a variety of shows, not only astronomy, but we [offer] a lot of other science-related shows," Planetarium Director Peter Davis said. "We have shows on pandas, humpback whales … we have shows on migration and different things that will help the schools when they come."
Davis said producing shows can be costly in the format required by Texas A&M International University's Planetarium.
"That's part of the process … some are very expensive, and some are free," Davis said. "We have a show called From Earth to the Universe and the money for that show was raised by [the] European Southern Observatory … so, if I can get them—that's great."
The Planetarium recently acquired a new show that pairs audio with visuals to help teach concepts to the visually impaired.
"Another show I got just recently is called The Audio Universe and it's to try and teach to people [who] are visually impaired … It uses audio with the visuals," Davis said. "If they can only see the object as a blob, that's okay … we can show it up on the dome and we assign a sound to it and it goes around the dome."
Davis explained how The Audio Universe teaches the concept of objects revolving around others.
"So, they can hear it over here and then over there and get an idea of what we are talking about when we say that one object is going to revolve around another object," Davis said.
Davis said the mission of the Planetarium, as a science institution, is to teach science, technology, engineering and math.
"Our mission is to excite people, that they might later be interested in one of the STEM fields or anything in the sciences," Davis said.
Biology graduate student Keisha Calderon said the Planetarium offers positive effects on advancing scientific literacy in the community.
"The Planetarium … provides a fun and engaging way for kids and adults to learn about black holes, dinosaurs and a vast range of science topics, inspiring children to possibly pursue a career in these fields," Calderon said.
Calderon said the Planetarium impacted her as a child.
"I remember coming to the Planetarium with my class when I was in elementary school and the experiences I had here at TAMIU and at the Planetarium set me on my path to pursue my undergraduate degree in biology and, well, now my master's degree," she said.
Laura Villarreal, a mother of three boys, visited TAMIU with her eldest son to help him register for classes.
"I have visited the Planetarium on many occasions over the years with my sons as they've grown, and I believe that the shows at the Planetarium have provided them with an overall great experience—and even I walked away with some knowledge on science," Villarreal said.
Villarreal said she thinks the Planetarium is a positive place for Laredo and its residents.
"There isn't a lot to do in Laredo," Villarreal said. "The few things that there are to do here aren't very educational. The Planetarium provides us with something to do while also teaching people about science."
Her high school-age son Nathan Villarreal attended a recent showing with his mother.
"I loved the shows at the Planetarium as a kid," Nathan Villarreal said. "They made me want to do something with science and now I've decided that once I graduate, I'm going to major in biology here at TAMIU."
This year, the Planetarium held events on a variety of scientific topics. Dinosaurs, extreme planets and extreme weather made the show list. All showings at the Planetarium are family friendly. Adults and students enter for $5 and children for $4.