SPORTS: Women's soccer looks forward to coming season
By Jordan Mase
Bridge contributing writer
Published Wednesday, May 18, 2022
The Fall 2022 women's soccer season kicks off Aug. 25 when the Dustdevils attempt to bring down the Griffins. Missouri Western State University visits TAMIU for the 8 p.m. game.
After a tough first season back from COVID-19, the TAMIU women's soccer team ended with a record of 3-14-1 overall with 2-10-1 in the Lone Star Conference. The women brought in some new recruits who have been successful at their previous junior colleges.
Especially after a challenging previous season, the positivity is a credit to the team and coaching staff. Creating a positive environment for the players to thrive can be challenging.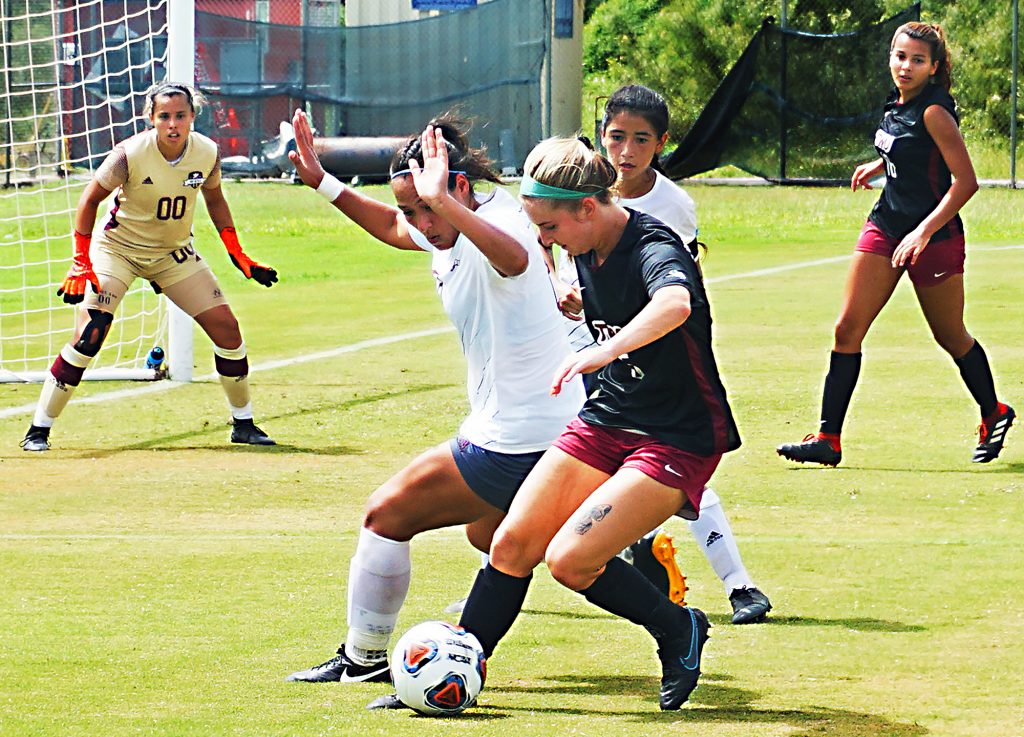 Graduate student Jessica Simental continues to play soccer.
"I have recently had surgery on my knee due to an ACL injury," Simental said. "I am rebuilding and getting myself prepared for my final season."
Simental recently made recovery progress. Just three weeks after her operation, she returned to the weight room with the team, putting in work on her road to recovery. Simental's mentality is a common theme of the team, having a challenging time yet staying positive and focusing on the goals ahead.
"Underachieving is the word that best describes our season," coach John Hussak said. "We were playing good soccer; we just lacked some killer instinct in many of the goal-scoring opportunities we had. We competed and we were in every game.
"[We are] spending a lot of time [practicing,] making sure we are recruiting the specific types of players we need to build on what we've started last season. With our returning players, we've shifted their focus to a new system of play, on top of just fine tuning some of the more technical aspects to their game."
The women and the coaching staff look forward to their next season and continue to put in the work to achieve their goals.
"We are looking forward to next season, we underachieved and that in itself is motivation for us as coaches and for the players as well," Hussak said. "Simply feeling like you were right there in terms of pulling out results in many of the games, can really light a fire under the players."
Following their game against the Griffins, TAMIU is slated to play two more home games before going on the road. Their second home game is scheduled for 5 p.m. Sept. 2 against the Regis University Rangers. Their third home game is planned for 11 a.m. Sept. 4 against the Felician University Golden Falcons.