Making Dustdevil history
By Jhoanna Angeles
Bridge Staff Intern
Published Friday, April 9, 2021
After pitching a perfect game, one Dustdevils softball pitcher was named Wilson/NFCA National Pitcher of the Week.
Sophomore Erika Cortez went on the field with the intention to help her team win the game against West Texas' Lady Buffs. In that, she succeeded perfectly and made Texas A&M International University athletics history.
"I was just trying to take it inning-by-inning, and go in there calmly," Cortez said. "I wasn't trying to overpower myself. I was just trying to get my team ahead so we [could] score and win this game and I just took it inning-by-inning."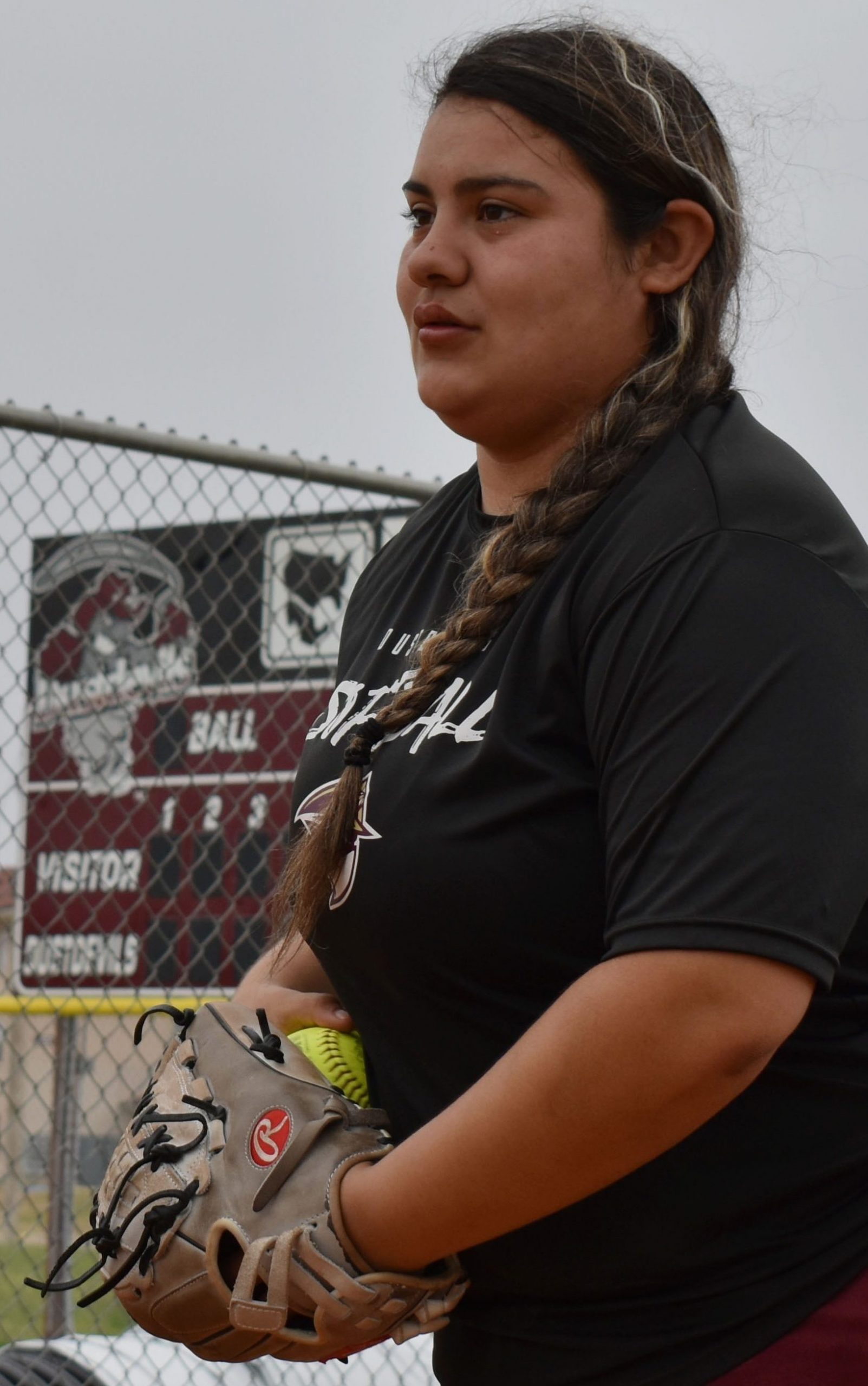 She said she left every ounce of effort out on the field.
"I felt very proud of myself because my hard work paid off," Cortez said.
Although Cortez achieved something never done before in Dustdevils history, she continued to give as much as she could to the team.
"But I didn't let it get to my head," she said. "I just kept on continuing [my] hard work and I'm letting it show in the game."
Being in a team sport, Cortez shares what it is like to be part of the women's softball team.
"Mainly, I build friendships here and friendships that last a lifetime," she said. "And I've really made a connection with this team, and they're just my sisters and I love them.
"It really teaches me how to connect with other students around campus—not just athletes—it helps me be social with everybody and just make new friends."
Motivation for everyone varies from material objects to people. For Cortez, her motivation and inspiration, began with a pitching coach in her hometown of Rio Hondo, Texas.
Here in Laredo, softball coach Scott Libby said she is "pretty sensational" despite her short time on the team.
"She's been here since August [and] we actually recruited her during the summer," Libby said. "That's when I first met her; she was a late recruit for us.
"She's been everything, and even more than, what we hoped for. She's been pretty sensational, to put it just honestly."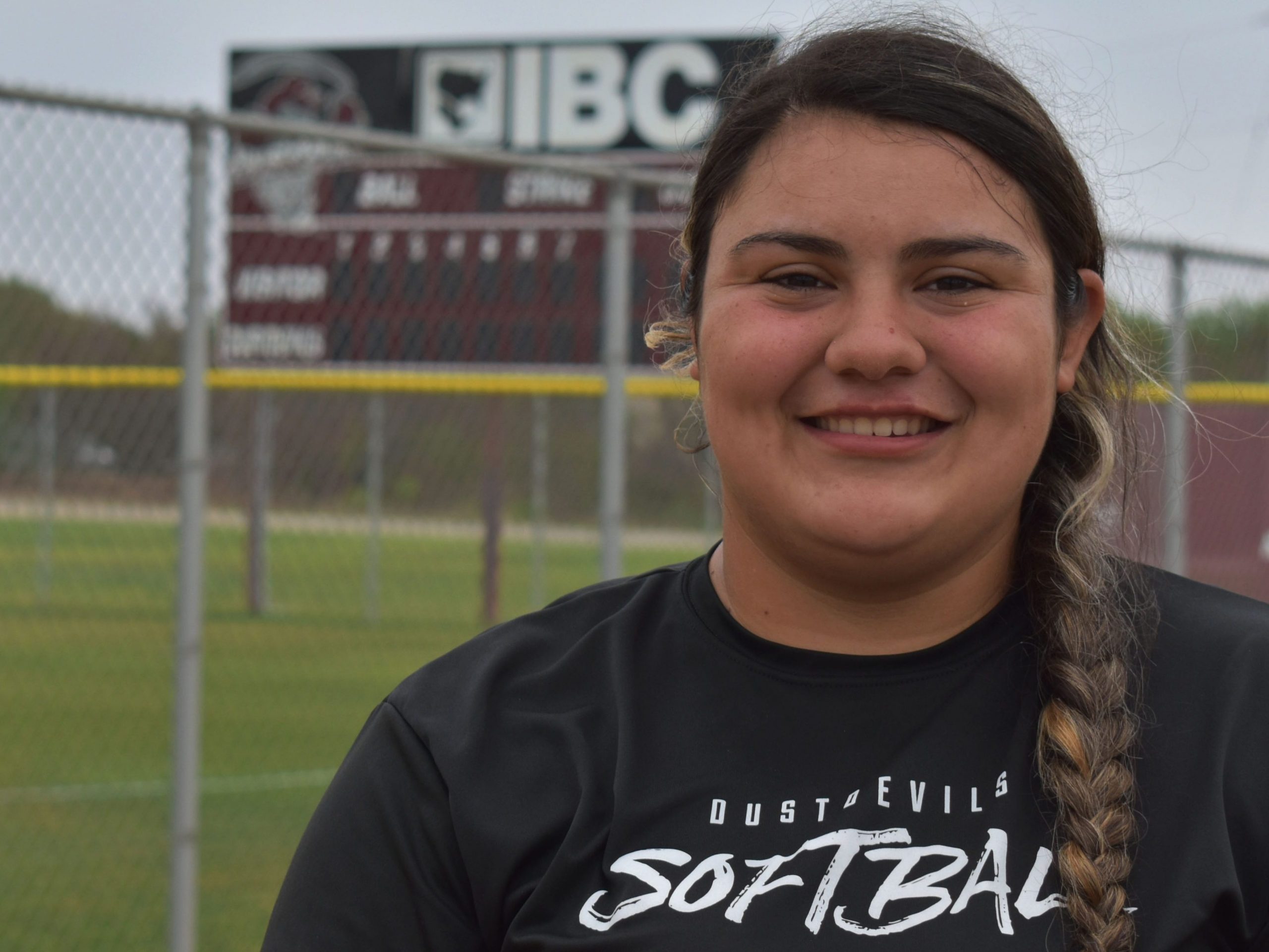 He also shed light on Cortez's personality and how she grew this past year on the team.
"What's interesting [is that] she's pretty introverted, but you now see her growing," Libby said. "I think you see a growing trust [in] her coaches as each week, [in] each practice, as the year has gone along."
Libby continues to evaluate her growth on the team.
"You can see her trust grow in the staff and her teammates," Libby adds. "She doesn't say a whole lot, but when she does speak, people listen and you can just see the comfort level from her grow week-by-week."
He said the team's victories continue to make Dustdevil history.
"The coaching staff is very happy where we're sitting right now, it's been the best start in TAMIU history," Libby said. "We've never won 18 of our first 26 games. We're [placed] 12 in the conference sitting right there in third, fourth place and we're very happy and we're hoping to just stay injury-free and controversy-free and just keep on going along."