Men's basketball finishes season 1-13
By Cesar Oldham
Bridge contributing writer
Published Wednesday, May 5, 2021
After a difficult season, the men's Dustdevils basketball team limped away with only one Lone Star Conference win. The success was a 81-68 win against Oklahoma Christian University.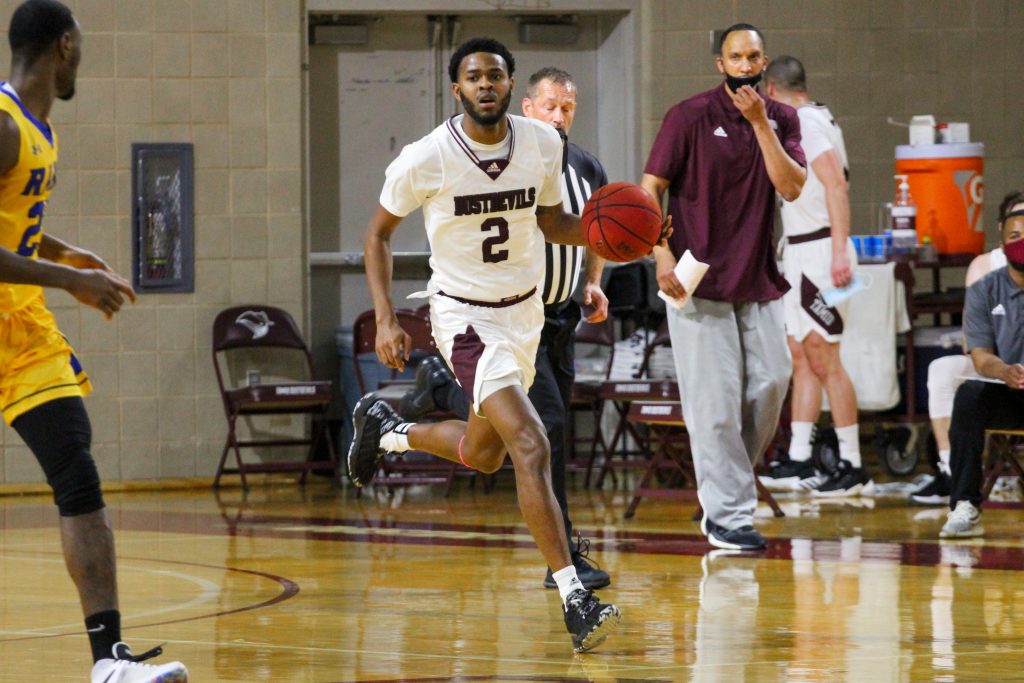 Men's basketball coach Rodney "Mac" McConnell joined Texas A&M International University in March 2020 as the seventh coach for the team in Dustdevil history.
"We showed glimpses of what we can be and [can] build on for the future," McConnell said. "No head coach wants to win only one game in a year, no matter the circumstances. Therefore, I would say that this year's team had a legitimate chance to win five or six games out of the 13 games played.
"The guys fought until the end, but much more needs to be done moving forward to meet my expectations and the standards that we, as a program, want moving forward."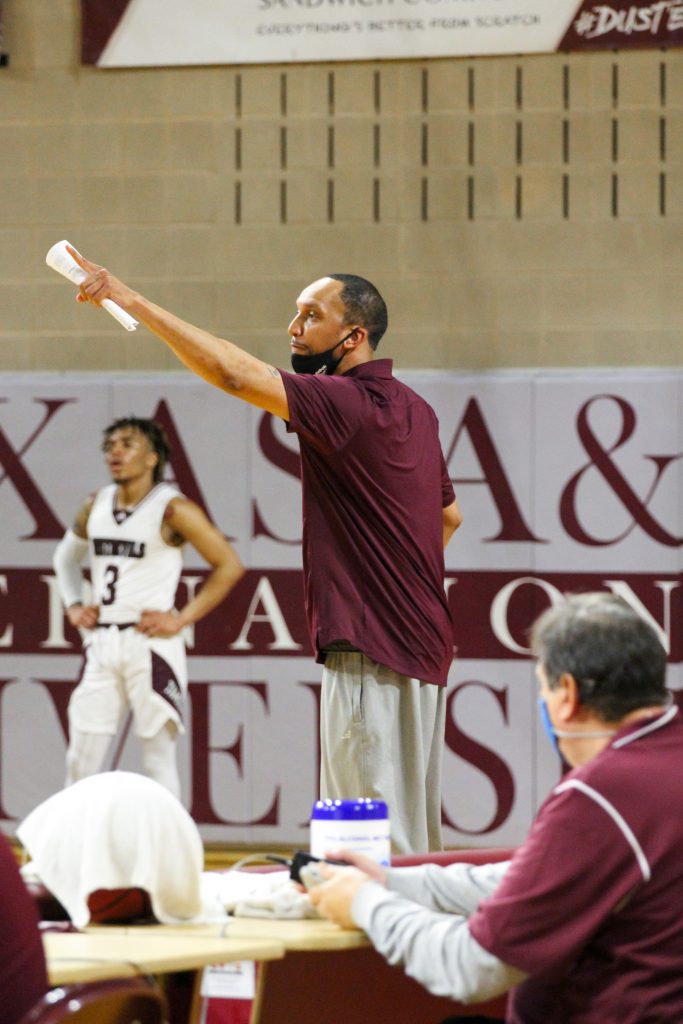 Some contributing factors to the team's 1-13 record this season, per McConnell, included COVID-19-related issues.
"[We had] a positive test, three different quarantines and limited players available for games," McConnell said. "[We had a] lack of practices, player dismissals, players opting out and more talented players needed at several positions, postponed/canceled games and not having any preseason games to build chemistry."
He believes the program's future remains bright though, despite the record.
"Yes, we saw things that made us competitive in several games that we had a chance to win," McConnell said. "We must continue to search for talent that meets the level that's needed to be competitive in the Lone Star Conference and give us a chance to build a winning program."
He also believes several young players made a positive impact this season.
"[They] contributed to laying the foundation for the program in the first year of rebuilding," McConnell said. "We must now find those 'difference makers,' in this year's off-season recruiting of potential student athletes."