SPORTS: Star softball pitcher returns
By Katherine Aleman
Bridge contributing writer
Published Tuesday, May 17, 2022
After being out for the season, star pitcher Erika Cortez returned to the softball field.
Cortez, a criminal justice major with a minor in kinesiology, experienced a respiratory condition that made her unable to play.
"I'm happy to be able to play back on the field," Cortez said. "Not being part of the game has been hard."
TAMIU softball coach Scott Libby said, "[This season] it's been a little bit challenging just for the fact that a player of ours last year was so valuable to us as a pitcher."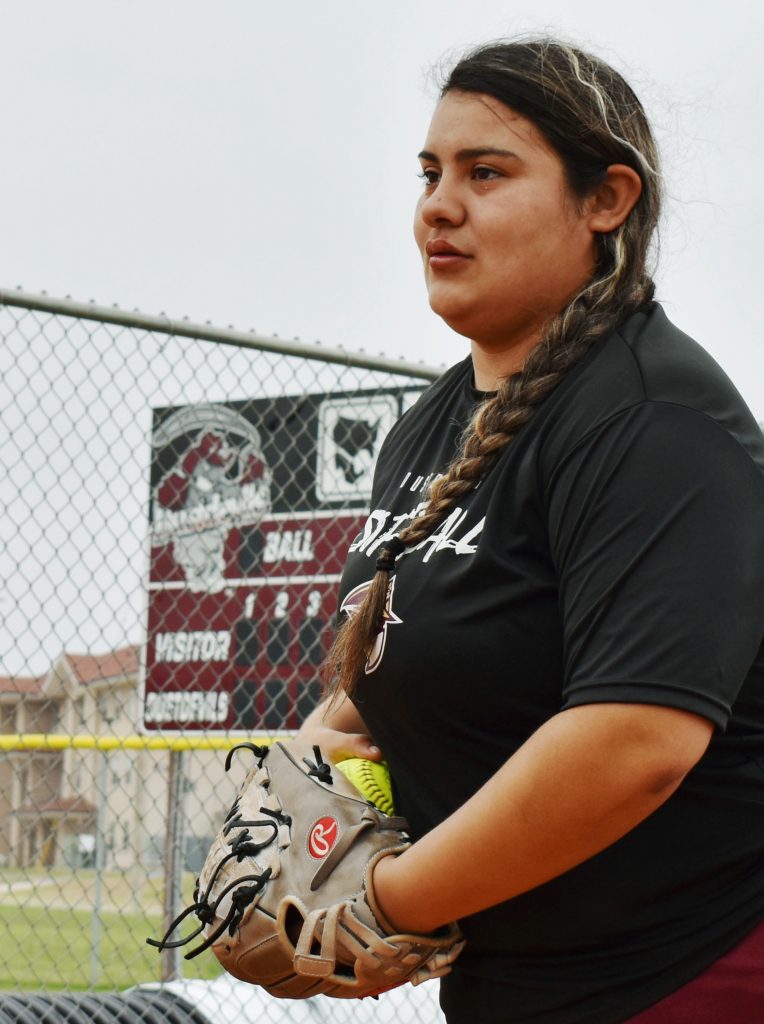 During the last week of April, Cortez was given the all-clear by her doctor to start practice again.
"It was super exciting to see her," teammate Nyomi Moncivais said. "It was like if my sister went away for college, and she finally came back."
Since Cortez was out for this season, her upcoming season will be a redshirt season.
While Cortez was on leave, pitcher Darrian Smith stepped up to the responsibility and pitched in her place.
Cortez attended Rio Hondo High School, where she also played softball. During her time at Rio Hondo, Cortez earned several recognitions, such as the All-Area Player of the Year, Outstanding Pitcher of the Year, 2019 All-Star Softball Pitcher of the Year, Offensive Player of the Year and District 31-6A MVP.
Before Cortez transferred to TAMIU, she attended University of Texas–San Antonio for a year and was awarded the Conference USA Academic Honors when she played for their program.
"She made history just last year," Moncivais said, recalling Cortez's perfect game.
"When they said it on the speaker after the game, people got emotional because that's something hard to do," Moncivais said. "At least one person is gonna hit the ball, but nobody hit the ball."
Moreover, the team was playing in the Lone Star Conference and had to place in the top 10 to advance to the NCAA Regional Conference, hosted in May.
However, in their last games against Texas A&M–Kingsville on April 30, they lost both games and did not place in the top 10.