TAMIU students clean Las Palmas Park at the Big Event
By Gabrielle Prather
Assistant Editor
Published Wednesday, April 20, 2022
When TAMIU students choose to help Laredo each spring, they like to go big. After all, the expression is "Go big or go home."
"Go big" they did. More than 450 volunteers painted, worked in yards and picked up trash—just a few of the types of activities students engaged in to help through the Big Event on Saturday, March 26.
The Texas A&M International University Office of Student Conduct and Community Engagement works with a typical 350 participants to help the environment. This year, more than 450 volunteers showed up to help.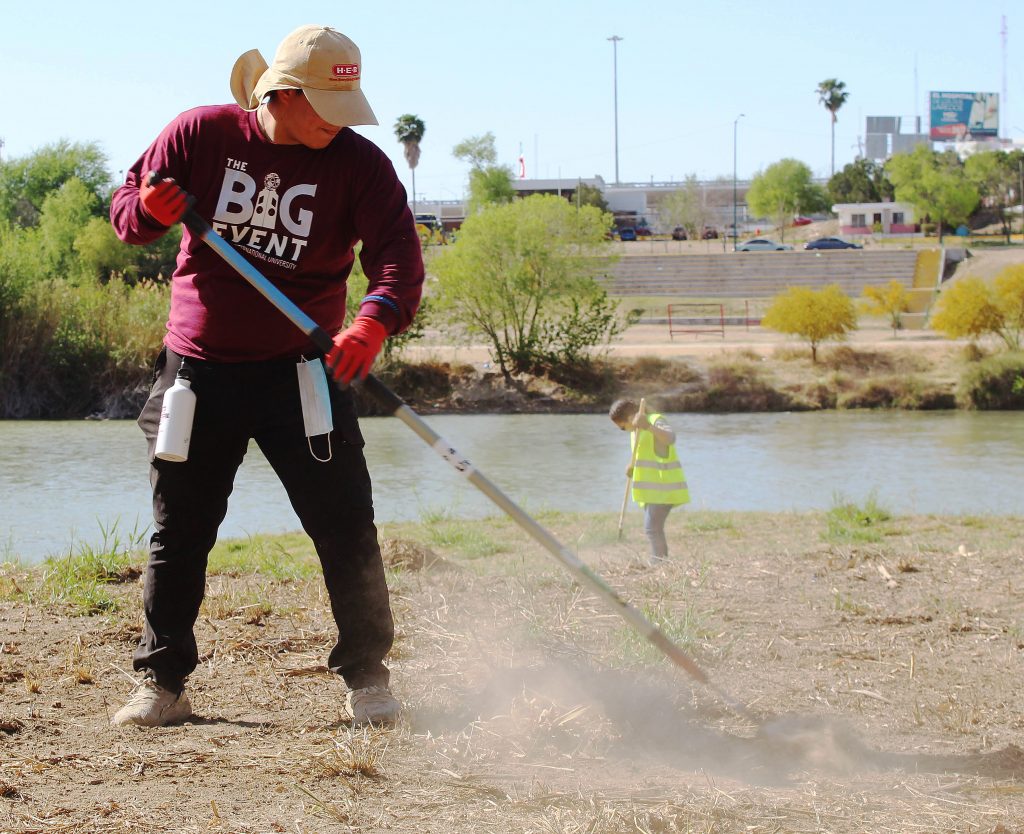 In the school year, there are two events where students show service to the Laredo community. In the spring semester, the Big Event serves as a service learning project led by TAMIU students. This event began in 2009. Many students participated in this opportunity to make a change in themselves. Its sister event in the fall is called Make a Difference Day.
Since then, the University made it a tradition for future students to participate and engage the community. One of the important goals for students who participate in these events is to become a better leader. One of the important things the Big Event offers is to help make the community brighter and cleaner. This year's Big Event took place at Las Palmas Nature Trail and Los Tres Laredos Park and many of the students, such as organizations and sports teams, took part.
TAMIU junior psychology major Joana Gonzalez said she loves her community and the cause displayed by this event.
"It is important to advocate the Big Event in TAMIU because the University is the heart and soul of the city," Gonzalez said, "which also allows individuals to learn and experience landmarks that this city has to offer."
She is part of the Sigma Delta Lambda sorority and said they contribute to the event by encouraging everyone around them to participate. Through that, students gain community and leadership experience. Gonzalez said there are critical concepts that need to be done for this event.
"The thing that I focused on in the event is to learn leadership skills," Gonzalez said. "How to work on a team and how to make an impact in my community."
The Big Event makes an impact on TAMIU students and the community. Each semester, every student involved in these services makes a change through their work.