CAMPUS: Building up Women in STEM
By Krystal A. Cordero
Bridge contributing writer
Published Monday, Nov. 7, 2022
[Editor's Note: The writer of this article is also a member and the treasurer of Women in STEM. We believe in full transparency to you the readers and we ask our writers to not be part of the organizations they write about as it is a conflict of interest. The author did not self-disclose their membership in the organization to the newspaper.]
Although there are a variety of campus organizations, few have grown as quickly as Women in STEM. Beginning in Spring 2022, the TAMIU organization began with six and currently boasts more than 60 active members.
Texas A&M International University biology major Sajal Gill, founder and president of Women in STEM, promoted the organization's mission statement on social media.
"Women in STEM is an organization which promotes a platform that is put together to connect and empower other women in STEM within the community, raise awareness, as well as challenge these issues and other inequalities," Gill said via social media.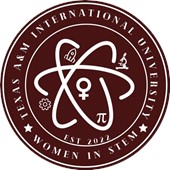 She also emphasized the many obstacles affecting young female-identifying students in both leadership and STEM.
"Stigmas are placed early on due to patriarchal culture," Gill said. "I knew there was a need to connect and empower women in these male-dominating fields.
"We can work together to break glass ceilings that society has traditionally placed upon women pursuing a deeper education within the science, technology and math fields, whether there is a support system at home or not. We hope to be that consistent support system for all female-identifying students within the community as well as, hopefully, outside the community."
Women In STEM is a female-led organization that encourages all individuals to join and support the organization in order to further break from the traditional stigmas within these fields.
Women in STEM member Geysira G. Vela clarified the need for this campus organization.
"The Women in STEM organization advocates for women in future professionalisms," Vela said. "It is crucial to maintain the increase of female professionals, such as physicians, that has been observed throughout the years.
"This group is a fantastic way to keep women in STEM active and help them feel like they belong in this field. It is of importance for women to continue being persistent in STEM as it will bring diversity in research and different perspectives in STEM fields."
Vela said she found motivation to join the group.
"I see and recognize the potential women have to be professionals in these fields," she said. "And that is something I want to support."
Interested persons can learn more about the Women in STEM organization on TAMIU's Trailblazers site through the Office of Student Orientation, Leadership & Engagement.