GREEK LIFE: Fraternities, sororities celebrate Greek Week
By Elis Reyes-Sanchez
Bridge Staff Intern
Published Thurssday, April 14, 2022
In a celebration of their way of life, the Greek community once again held Greek Week.
Through Greek Week, the members of the various social fraternities and sororities get together and host a variety of events to promote awareness of their organizations.
From March 28 to April 1, the Greeks—Alpha Psi Lambda, Delta Xi Nu, Kappa Delta Chi, Omega Delta Phi, Sigma Delta Lambda, Sigma Lambda Beta and Sigma Lambda Gamma—came together to present events to introduce their organizations and also raise awareness for Dusty's Food Pantry, which benefits Texas A&M International University students.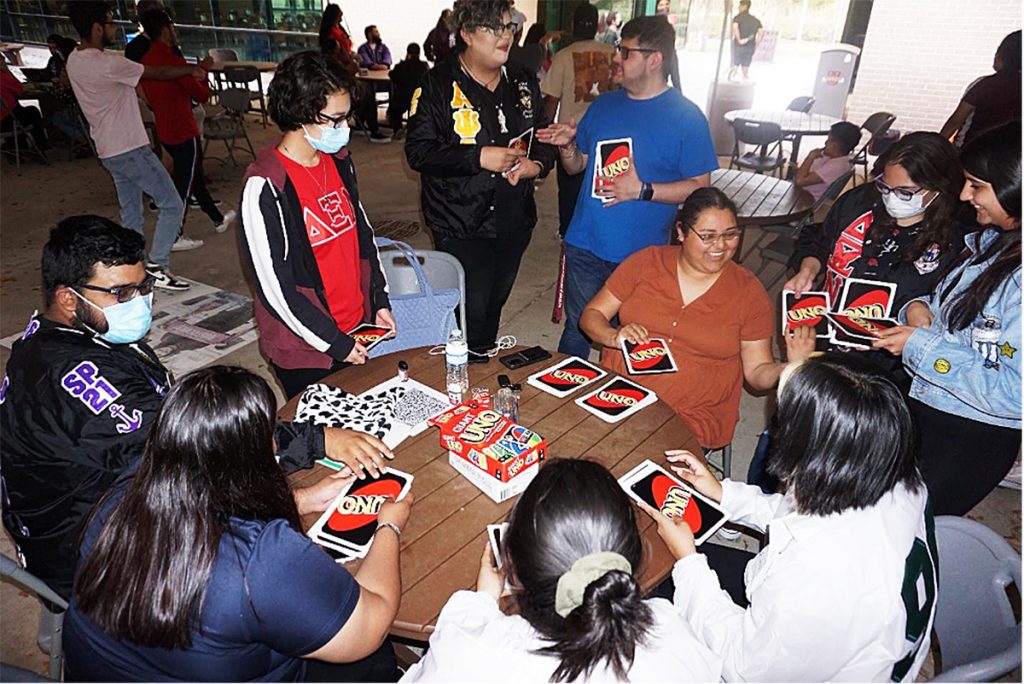 "Pretty much what we do is focus on different events," Alpha Psi Lambda Chapter President Dalia Esquivel said. "We get to know each other and get to collaborate with each other to spread awareness about Greek life and how rewarding it is to be part of a big Greek community—familia within familia."
Cordero Hernandez said Greek Week is a good way to showcase the Greek community and these events invite students to hang out with the Greeks and serve as recruitment as they mingle with the organizations.
Throughout Greek Week, all organizations showed their fun side by doing line dancing, playing games, doing a tailgate and taking a dunk in the pool; they also showed their generosity by organizing a donation drive to help restock the pantry.