ARTS: TAMIU Strings take stage for recital
By Samantha Gonzalez
Bridge Staff Intern
Published Thursday, March 24, 2022
Combining the musical talents of the University with three local high schools, a middle school and an elementary school, the TAMIU Strings offered its String Connection Recital.
Held in the Center for the Fine and Performing Arts Recital Hall on Feb. 11, numerous students performed alongside Associate Professor of music Yu-Mei Huang with classical compositions open to the public. The concert was free of charge.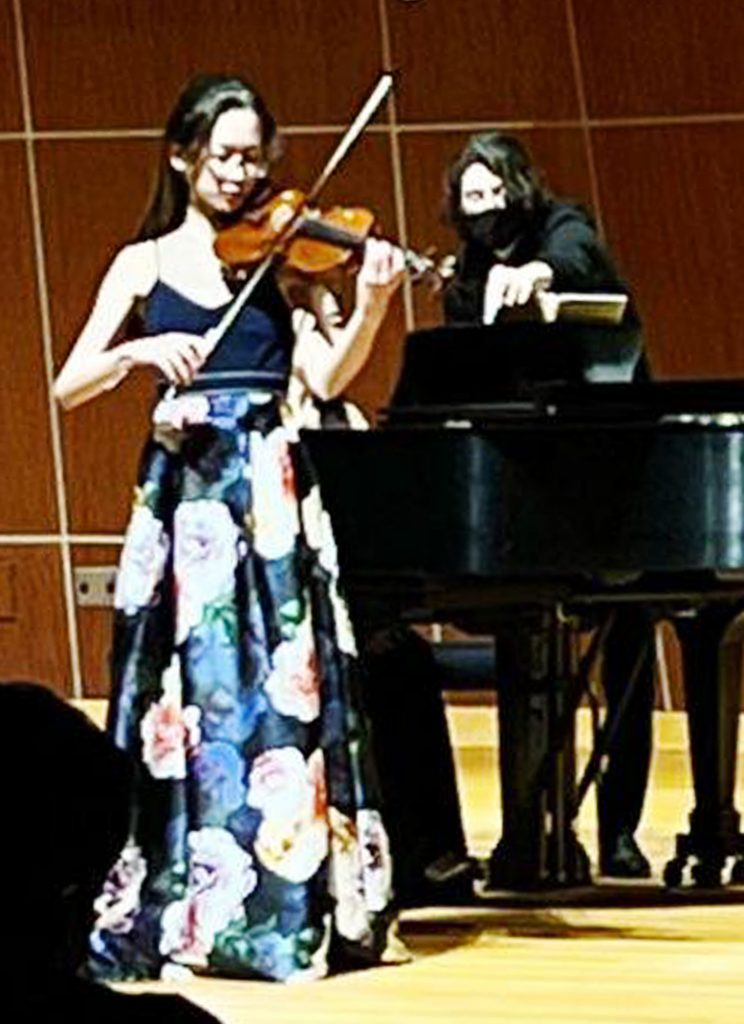 Performance groups included students from United Middle School as well as Nixon, Alexander and Cigarroa high schools, who played alongside Texas A&M International University students, faculty and staff. Individual performers included: United's Alina Zhou; Santos Elementary School's Clara Chun Colonel; Nixon's Karyl De Guzman; Alexander's Samuel Yang, Ruth Yang and Mariam Owrang; and TAMIU's Carolina Loera.
The pieces featured involved famous composers such as Niccolo Paganini, Wolfgang Amadeus Mozart, Antonio Vivaldi, Henryk Wieniawski and Max Bruch–all known throughout musical history. These pieces date back to the romantic period, classical era, Bel Canto period and more. A PowerPoint displayed information about each composer and the history of their music. It also displayed each performer's personal biography.
"It's beautiful to see the transition of musicians from middle school to university right in front of your eyes," audience member and TAMIU student David Fernandez said.
Huang performed as both a violinist and a pianist in the U.S. and Asia. Since 2005, Huang chose to make Laredo her home, serving as a full-time faculty member at TAMIU and concertmaster of the Laredo Philharmonic Orchestra. At TAMIU, she teaches music fundamentals, theory, aural training, conducting and all string-related classes. In addition to her regular teaching assignments, Huang launched the International Chamber Music Festival, an annual recital featuring TAMIU music faculty along with other international artists. Joining her was violinist and United Middle School Assistant Orchestra Director Adrian Martinez.
The recital ended with a heartfelt speech given by Huang expressing her gratitude and appreciation for the audience, performers and supporters who made the recital possible.