NEWS: TAMIU students voice frustration over lack of cameras
By Elis Reyes-Sanchez
Bridge Staff Intern
Published Friday, March 18, 2022
A handful of students found their vehicles vandalized, broken into or involved in a hit-and-run this semester. They went to the TAMIU Student Network's Facebook page to express frustrations and concerns over a lack of parking-lot cameras.
According to the UPD's daily crime log, 32 incidents occurred in the parking lots from 2019 to 2021. Only eight qualified as hit-and-runs. Although 2022 is only a quarter of the way through, seven hit-and-runs already occurred this year.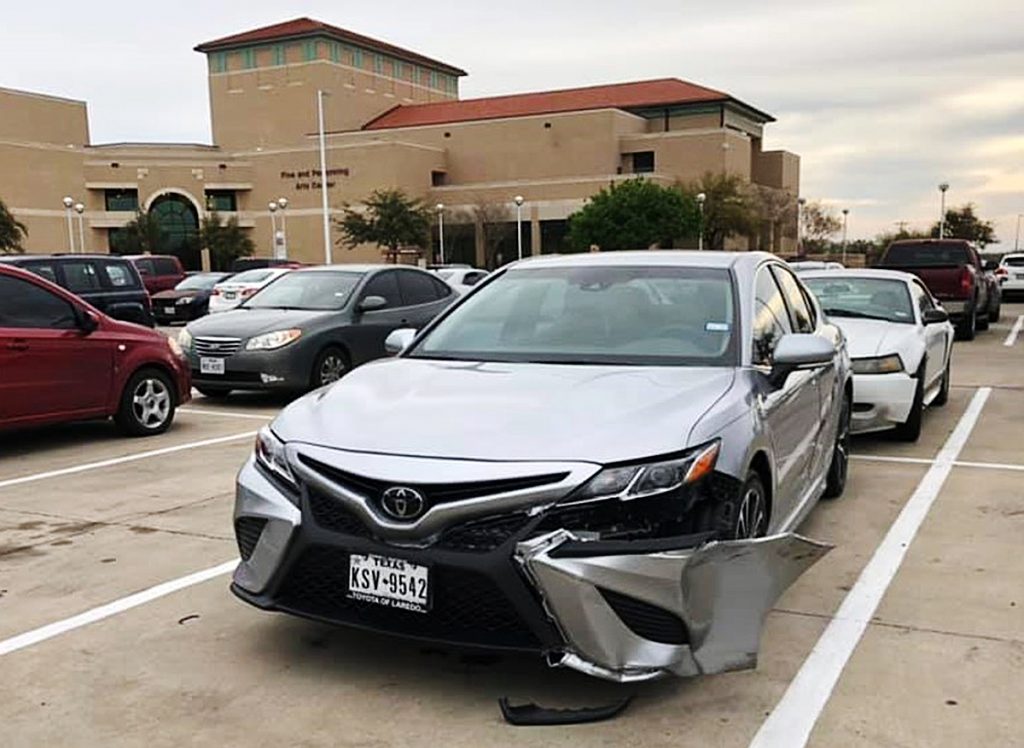 A member of the alumni community replied back to the posts, writing that she keeps requesting cameras since before she started in 2012. She said numerous petitions went out, including movements and conversations with the then-administration, but they were unsuccessful.
Alumna Eva Cristina Sanchez witnessed the aftermath of a hit and run.
"I felt bad, since the owner of the car didn't have the chance to interrogate the person that hit them," Sanchez said.
She posted pictures of the vehicle's damage in an attempt to alert the owner, and guided them to alert the University Police Department to make a report.
Sanchez also shared suggestions on how parking lot safety could improve.
"I believe that having [U]PD roam around the parking lot every hour would make it safer," she said.
UPD frequently roams campus in patrol vehicles, golf carts and on bicycles.
Student Government Association President Lourdes Boardman said she personally spoke with the school's administration in one of the Executive Council meetings, to the senators from SGA and the UPD addressing the students' safety concerns.
Boardman emphasized how students can take action by reporting any incidents around campus.
"We are currently planning an event to educate students on how to report, and finally, we are getting information from other campuses to see how they can manage these situations," she said.
Boardman said the TAMIU administration works on a solution regarding camera installation. She added that students understand they are not expected to be installed in every corner of the campus, but in major traffic areas.