By Mireilly Gonzalez
Bridge Contributing Writer
Published Wednesday, March 2, 2022
(Originally published in the February print edition, 2022)
After a planned start date of Jan. 18, TAMIU chose to delay the start of face-to-face classes until Jan. 24. Online classes remained on schedule.
The delay happened because of the "ramifications due to [SARS-CoV-2] and its Omicron version," Texas A&M International University President Pablo Arenaz said.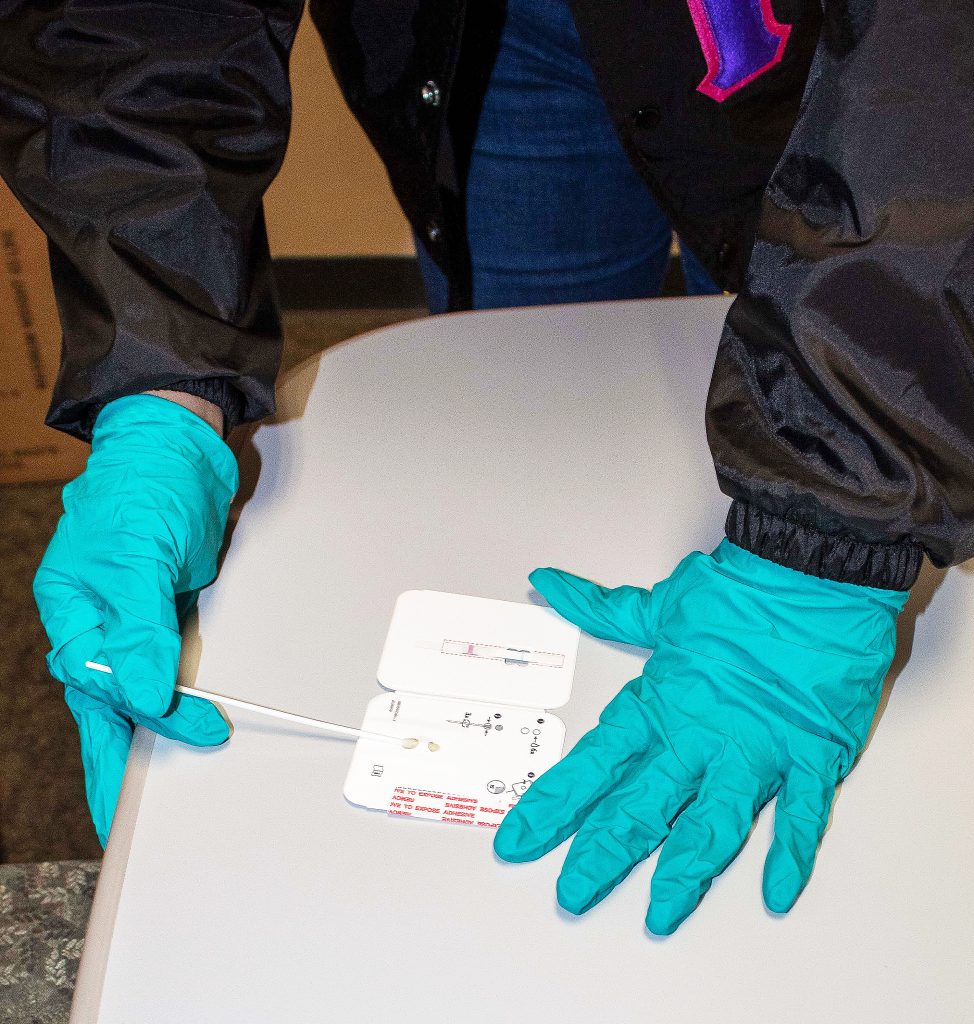 By the end of the TAMIU announcement he concluded, "The best defense continues to be vaccination and boosters."
Research by the Centers for Disease Control and Prevention concurs that getting the full vaccine plus the booster provides greater protection against COVID-19 than only getting the initial vaccine. Additionally, research by the Journal of the American Medical Association reported that boosters also increase protection against the SARS-CoV-2 variants, Omicron and Delta.
Both vaccines and boosters are available at TAMIU's COVID-19 vaccination site, located at the Student Center Rotunda.
The SARS-CoV-2 Omicron variant emerged somewhat recently, officially identified by WHO on Nov. 26, 2021. Locally, Jan. 4 marked the Laredo Health Department announcement of the first Omicron case in the city.
Furthermore, the research on Omicron is still relatively new. According to Lead Researcher Moritz Kraemer, pandemic genomics at the University of Oxford, the origins of Omicron are still unknown.
It's also still unknown how the genetic changes to SARS-COV-2 brought by the variant Omicron affect the people infected by it, as well as the way it spreads. Meanwhile, another variant named Delta, received research for a longer period. Before Omicron became the most predominant U.S. coronavirus, the Delta variant was established as the most common in the U.S. by the CDC.

Researchers also discovered the Delta variant was more transmissible than the original SARS-CoV-2. It was also discovered that this variant could sometimes break through vaccination, but the vaccines would shorten the time period for the virus to spread.
According to Johns Hopkins Medicine, Omicron is still able to be identified by PCR and antigen COVID-19 tests. The Curative test is a type of PCR test, which is available at the TAMIU testing sites.
As Omicron continues to bring changes to the novel coronavirus pandemic, some experts express hope that this variant will bring it to a new pandemic phase: the endemic.
Monica Gandhi, an infectious disease expert, commented to Bloomberg, "We're now in a totally different phase. The virus is always going to be with us, but my hope is this variant causes so much immunity that it will quell the pandemic."