TAMIU alumnus discusses screenwriting with students
By Mireilly Gonzalez
Bridge Staff Intern
Published Wednesday, April 13, 2022
TAMIU students learned about screenwriting from an alumnus at the Office of Career Services' Coffee House Wednesday event.
Philip Balli joined the Texas A&M International University event virtually on March 23, prepared for the day with a coffee in hand, miles away from Laredo.
"I'm currently in San Francisco," he shared with the students.
"I'm here attending the game developer's conference, which is going to be all week long. I'm here to network with other people in the industry [as well as] to meet other writers [and] narrative designers."
Through the past decade, he worked at TAMIU, The Laredo Morning Times, FX and HBO. He also currently works as a narrative designer for a new video game.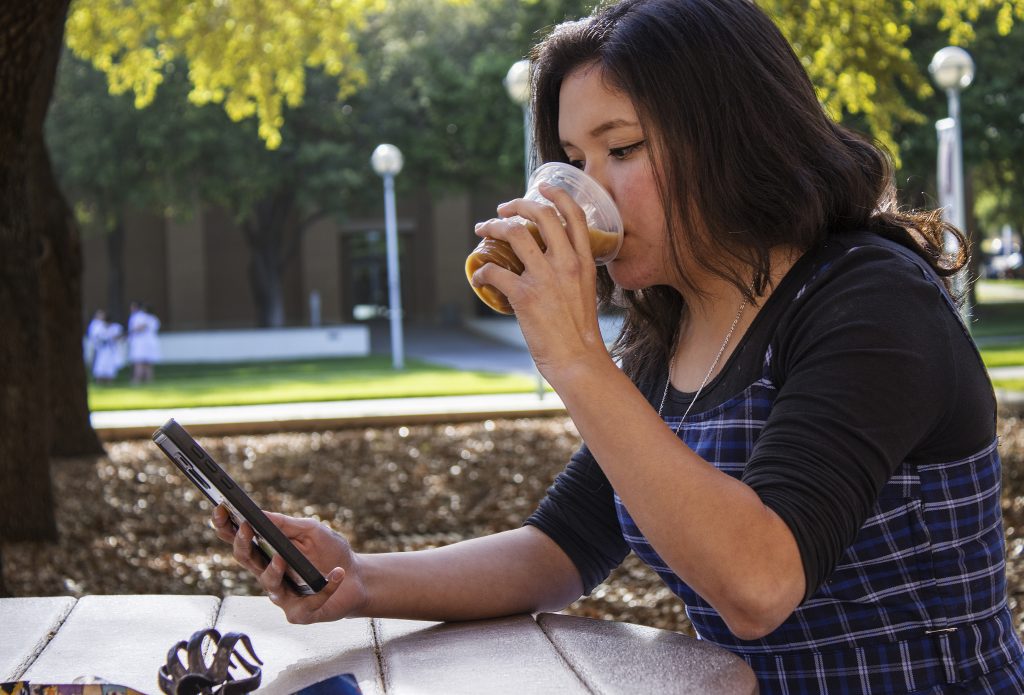 However, the road to his current job wasn't easy. Right off the bat, Balli admitted his time as a college student was confusing.
"I was a very undecided undergraduate student," he said.
He was interested in music, anthropology and writing. After a semester, he settled on a communication major, but it wasn't until his last year that he discovered screenwriting, while taking a class with Associate Professor Marcela Moran.
Then, he was introduced to the video game industry four years later, during his third semester in the University of Texas-Austin's master's program.
"The program was very selective," Balli recalled. "They only accepted seven students each round, so I was really excited to find out I was waitlisted … And then a few months later, I was told that I actually got into the program."
Balli's experience in UT-Austin also called attention to the importance of mental health and what he explained as self-imposter syndrome.
"I knew I belonged there, I knew I'd done the work to get there, but still, you always have that little voice nagging at you," Balli shared.
Aside from defeating obstacles like that, which Balli reflected as "common for creatives," social networking was another skill he encouraged students to work on.
It was by word of mouth that Balli got his first big break in the TV industry. Having noticed Balli's work during his master's program, someone offered him an interview with Noah Hawley, a U.S. TV director with ties to Fargo.
"It ended up being … one of the best jobs I ever had," he said.
The U.S. Bureau of Labor and Statistics expects the jobs for writers and authors to grow at a steady pace of 9% from 2020 to 2030.
One student at the event asked Balli about his own insight on the video game industry.
"Yeah, I also think there's a trend of job market growth in the industry," Balli replied. He explained there's a greater focus on storytelling in video games, so more writing and narrative design jobs are being offered.
Additionally, COVID-19 led to more remote job opportunities in the industry.
"I mean, COVID has been a … devastating event that we've all had to live through. But one silver lining, at least for the game industry, is that it has kind of forced a lot of game studios to embrace remote work," he said. "I think people realize that, like the work that people do in the computer in an office, they can do it in a computer at home."