Planetarium reopens amid COVID-19 pandemic
By Brenda Alvarez
Bridge contributing writer
Published Wednesday, March 2, 2022
(Originally published in the February print edition, 2022)
Planetarium patrons once again explore the stars, wild animals and extreme weather inside the dome for family friendly shows.
Amid the COVID-19 pandemic, the Texas A&M International University staple reopened to the public back in Fall 2021. People returned to experience scenes across the curved screen at TAMIU's Lamar Bruni Vergara Planetarium.
Inside the glass pyramid, which is topped off with a gold pinnacle, lies a big dome that according to the planetarium's website, is "a state-of-the-art digital five-projection system and the digital technology utilized to project 360-degree immersive video."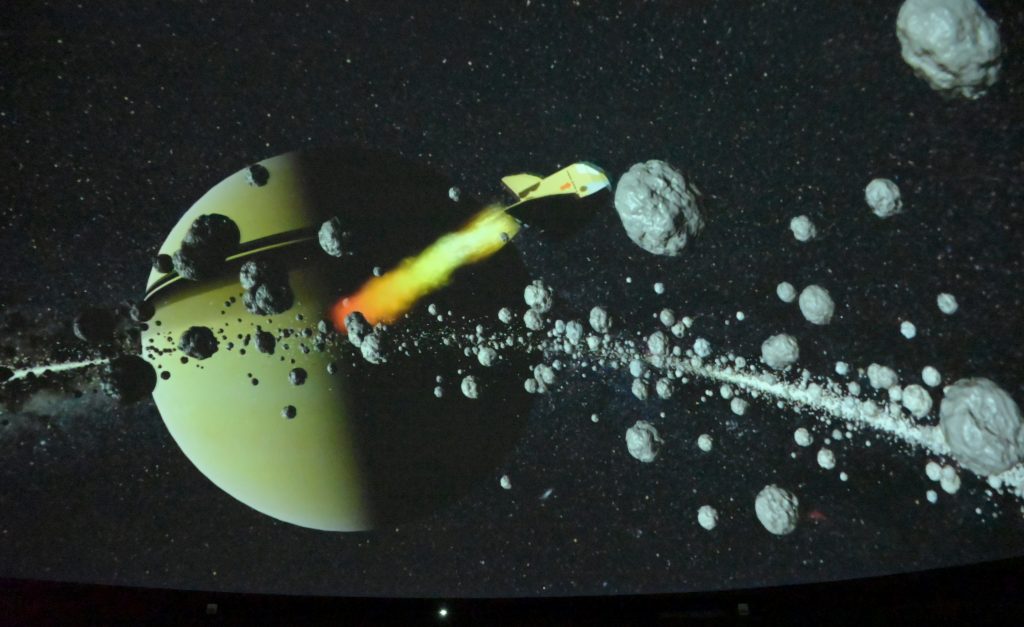 According to a message on the website from Planetarium Director Peter Davis, "Our goal is to fire the imaginations of young people about discovering the wonders of life on our Earth, the wonders of our universe and the fascinating journey of scientific discovery."
Davis, who also teaches astronomy, enjoys being around the Hispanic culture. He dedicates himself to bringing family entertainment, based on the world. Not only did Davis study astronomy and physics, he studied how to produce media as well.
"[It's] a requirement when working at a planetarium," Davis explained.
Davis reached eight years of service at the venue.
"There are very few sophisticated planetariums like this one," Davis said. "I was interested in astronomy from the beginning. I didn't have a telescope when I was young and then when I was a teenager, I finally bought my first telescope. So, I started amateur astronomy when I was 10 or 11."
He earned a bachelor's in natural science because an astronomy major was not offered at the university he attended.
"I took a very unusual degree for my master's," he said. "It is called planetarium education. There are like two or three of those kinds of things available in the whole country, now they are all gone. You work and do production at a major planetarium and you study the university's astronomy, physics and geology."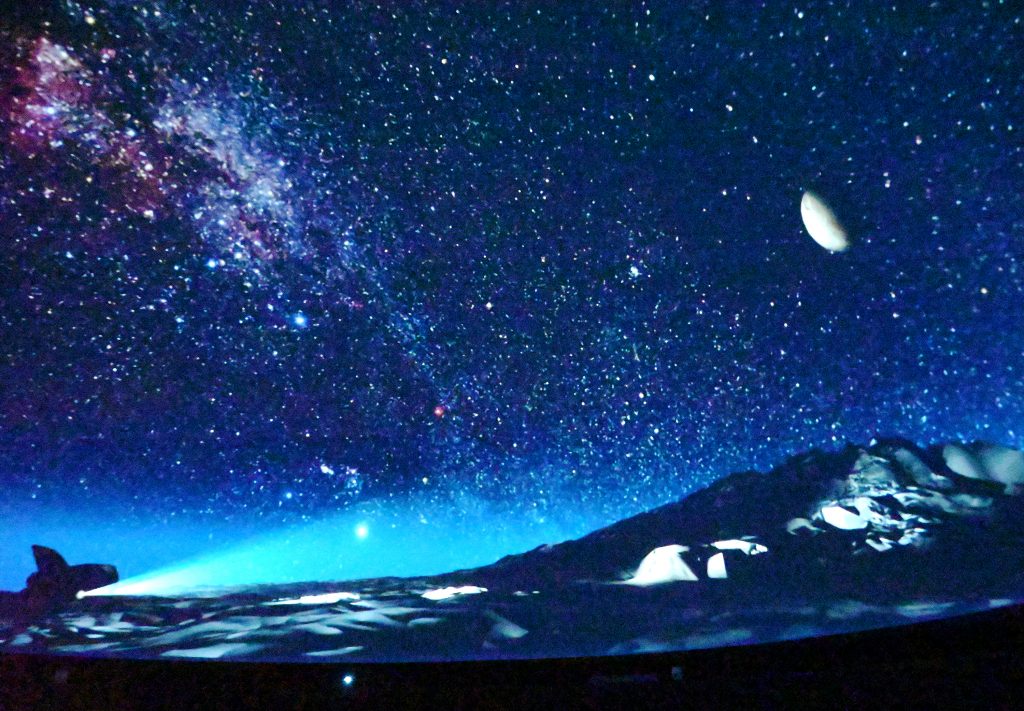 Davis said he enjoys working with children and doing production, as well as working with the public.
Upcoming events for the venue include: "Back to the Moon for Good" on Feb. 22, "Extreme Planets" and "Matinee Show: Led Zeppelin" on Feb. 24, "Humpback Whales" and "Earth to the Universe" in Spanish on Feb. 25, "Dinosaurs of Patagonia" "The Secret of the Cardboard Rocket" and "Extreme Weather" on Feb. 26.