Swifties take over TAMIU
By Delilah Ramos
Bridge contributing writer
Published Saturday, Feb. 12, 2022
[Editor's Note: This story was updated Wednesday, Feb. 16, 2022, to correct for inaccurate information regarding the founder of the organization. We regret this error.]
After a viral Twitter post influenced many schools to start a Taylor Swift Society, TAMIU students jumped on the trend.
It all started when a Texas A&M International University student shared the viral post to the TAMIU Student Network Facebook page. The post received more than 80 comments from students wanting to start their own club.
"I saw there were so many Taylor Swift clubs in universities around the world, so I decided we should have something like this here," Taylor Swift Society founder Kiana Martinez said.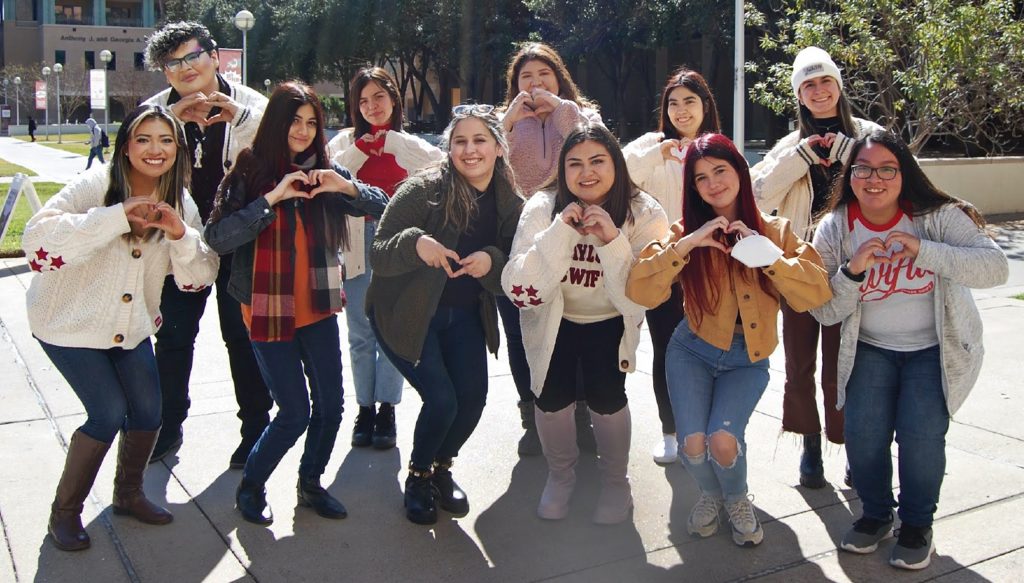 One of the club members said their purpose is to bring Swifties together to listen to Swift's music, participate in Swift-related activities and to make new friends.
After the organization's founding by Martinez, it reached 61 members in the Fall 2021 semester under the leadership of President Faviola Cabrera. Its members attended several TAMIU events, such as the Spooky Fest with a karaoke and face-paint booth, the car parade with their "Reputation"-themed car and participated in the First-Generation Student Fair.
"We hope to expand further as an organization to create a better social outlet for our members and a place where they feel comfortable," public relations officer Reese Rodriguez said.
Although the society has yet to host its own events, Cabrera assured the members expect to host more events, such as trivia nights, costume parties and game nights this spring semester.
"We hope to recruit as many students as possible to create a new environment of belonging," Cabrera said.
Member Lauren Newland said she became excited and relieved when she found out about the club.
"I've always loved Taylor Swift and her music, but I didn't have anyone to be excited with," Newland said. "This club has changed that for me."
Out of more than 150 organizations, this one was the first artist-related club at the University. This opens new opportunities to make TAMIU organizations more diverse.
Martinez said there were some issues during the formation of the club due to some academic problems, but despite the obstacle, the society reached official status in October.
It now appears on the TAMIU SOLE website and can be found on the organizations tab in the artistic category under Taylor Swift Society. The organization page consists of the society's mission statement as well as the officers, adviser and contact information.
Rodriguez encourages everyone to join, as long as they are in good standing with TAMIU. A membership request must be submitted through the Trailblazers website, then the membership form must be filled out.
The Taylor Swift Society keeps up with its members through social media. Interested persons are encouraged to look them up on Facebook (Taylor Swift Society – TAMIU), Instagram (@tamiuswifties) or Twitter (@tamiuswifties13).