Students help clean up Las Palmas Nature Trail for Make a Difference Day
By Carolina Cruz
Bridge Staff Writer
Published Wednesday, Nov. 17, 2021
TAMIU students came together in late October to help out the Rio Grande International Study Center as part of Make a Difference Day.
Held nationally every fourth Saturday of October, this event became the largest single-day of volunteering in the country; it encourages people to become more active in their communities.
For National Make a Difference Day this year, Texas A&M International University students came together to help out the Rio Grande International Study Center in its Día del Rio Cleanup at Las Palmas Nature Trail on Saturday, Oct. 23.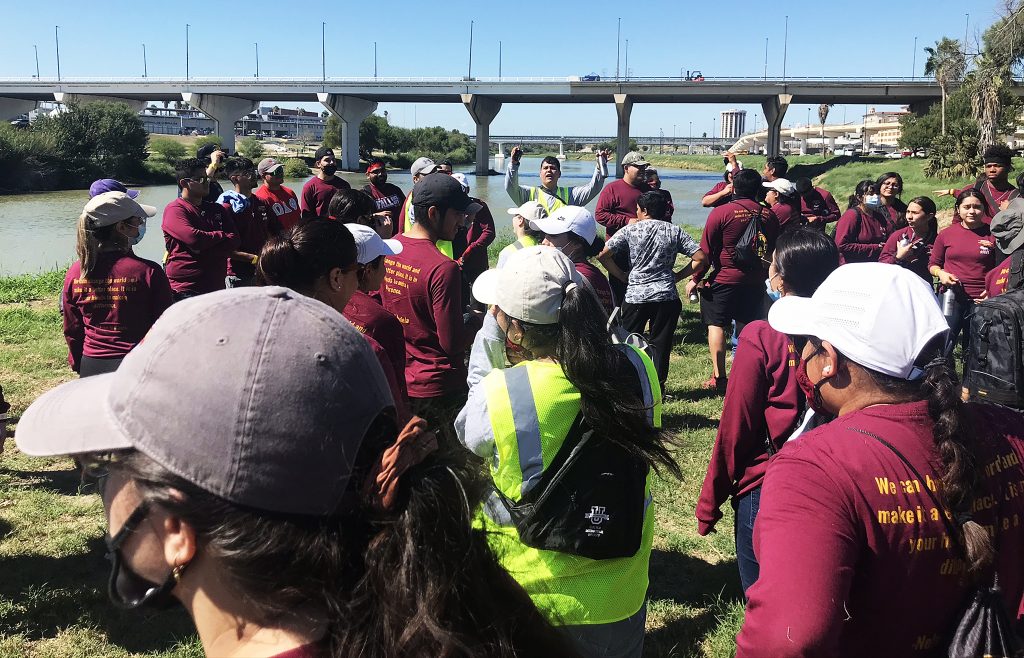 Just a day prior, the Laredo City Council declared Las Palmas Trail the city's first birding sanctuary, as one of the city's first natural landmarks. The trail is located at the edge of the Rio Grande River, near downtown Laredo.
The River is home to a variety of plants and serves as one of the most important bird migration routes in North America. Due to the pandemic, it had been a while since the area was thoroughly cleaned up. This created an opportunity for the community to come together and make a difference.
With more than 400 volunteers on site, the community aided in beautifying the area. Students helped gather palm tree debris and tree branches to turn into mulch for the trail.
Not only is the Rio Grande River a vital resource to the plants and animals in the surrounding area, it is also the main source of drinking water for the people of Laredo. Several students shared their thoughts on the importance of keeping the river and surrounding area clean.
TAMIU political science major Jacqueline Martinez volunteered for the event as part of her involvement in the Student Environmental Association.
"I think it's really important to give back to the environment because it relates back to us in the end," Martinez said. "The animals are affected by it and the animals help us in return because they help our ecosystem when we keep the area clean."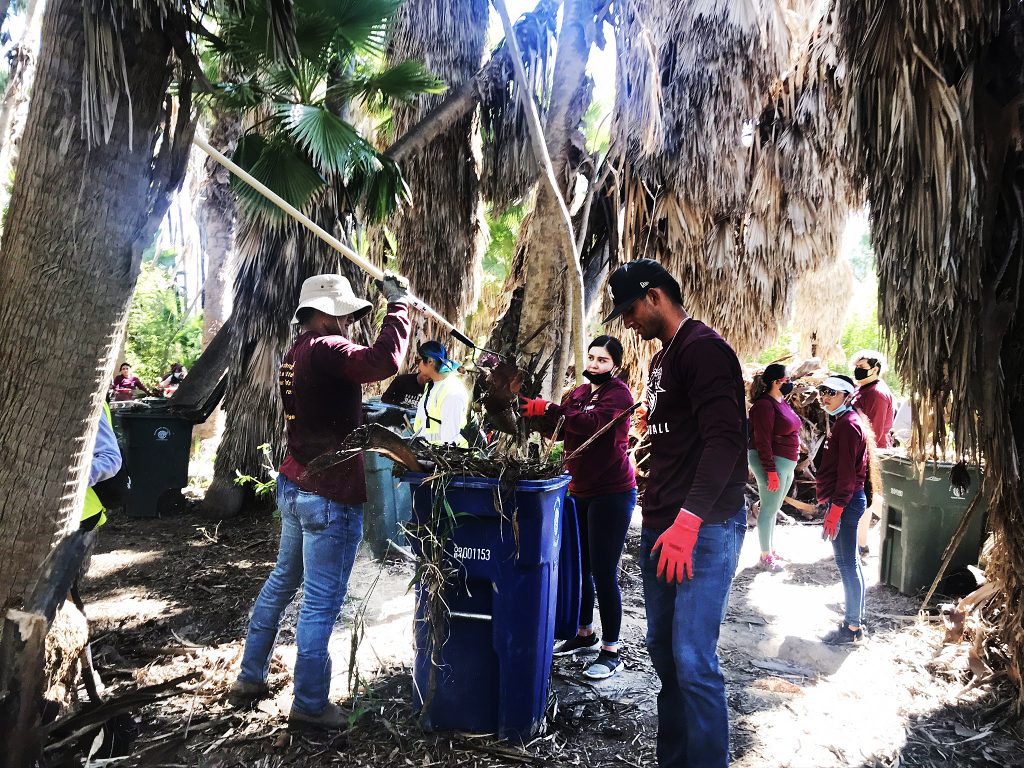 The participation in this cleanup event also served as a learning experience to some students as well. Students from a wide variety of sports and organizations worked in teams to approach their tasks more efficiently.
Nursing major Lizbeth Torres said the volunteer opportunity helped build communication and collaboration skills.
"[Volunteering] also helps with teamwork because we are able to come together as a community and help each other out," Torres said.
For graduate student Osvaldo de León, helping out in the cleanup event became more than a matter of keeping the environment clean, but transcended into community.
"I think it's very important for the community to get involved," de León said, "and to know what the city of Laredo is doing and so the fact that we, as students and members of the community, get involved to take care of our river, it says a lot about not only the students, but the University as a whole."