Maroon Madness Returns
By David Gomez Jr. 
Editor-in-chief
Published Wednesday, Nov. 17, 2021
Maroon Madness brought the return of food, fun and competition to TAMIU after two years since the 2019 offering.
The Texas A&M International University Kinesiology, Wellness and Recreation Center again housed one of TAMIU's biggest annual events.
Before the start of basketball season, the event takes the form of a pep rally to bring an escape after midterms.
Kicked off at 4:30 p.m. by the Spooky Fest, food and games occurred on the lawn in front of the building before the doors opened at 6:30 p.m. Thursday, Oct. 28.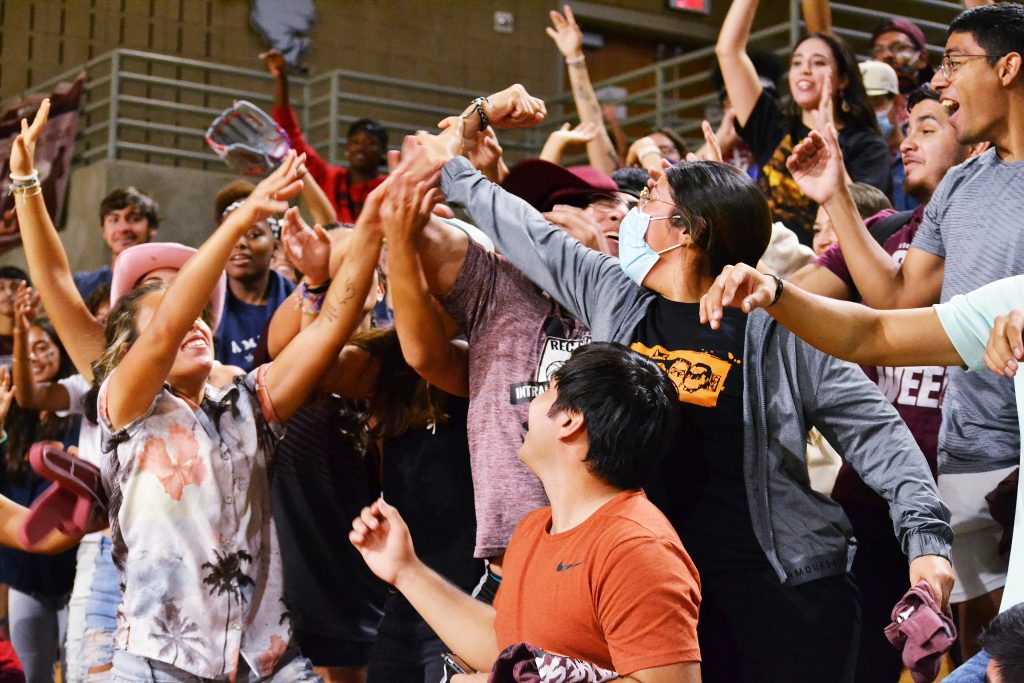 At the door, T-shirts and raffle tickets reached the hands of attendees who could win prizes, such as a flat screen TV, gaming console and Beats headphones.
More than 380 people attended inside the gymnasium. Due to COVID-19 measures, people were turned away at the doors once they reached capacity.
Cheerleading and dance teams took center court and displayed a variety of moves, gymnastics and aerial maneuvers.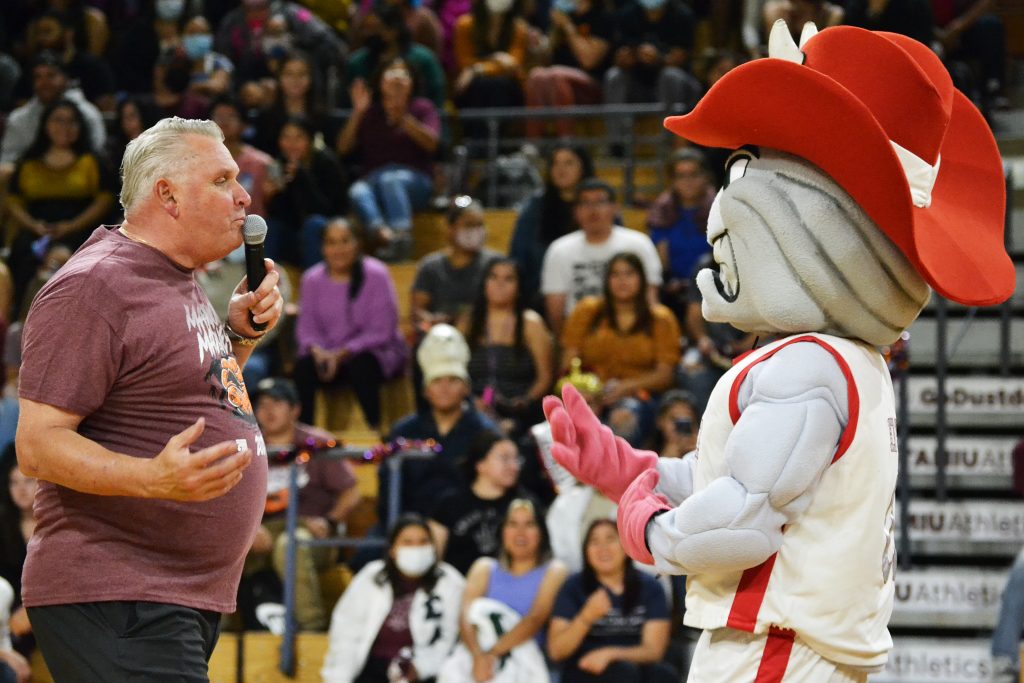 Dancer and incoming freshman Sofia Marie Reyes, felt alive during its resurgence.
"I'm excited that I performed with my team," Reyes said. "[I] liked that the crowd was having fun, it was all in the moment and I appreciate everyone who came."
For what she says is hopefully her final year at the event, senior dancer Aurora Chapa returned after two years away from the spectacle.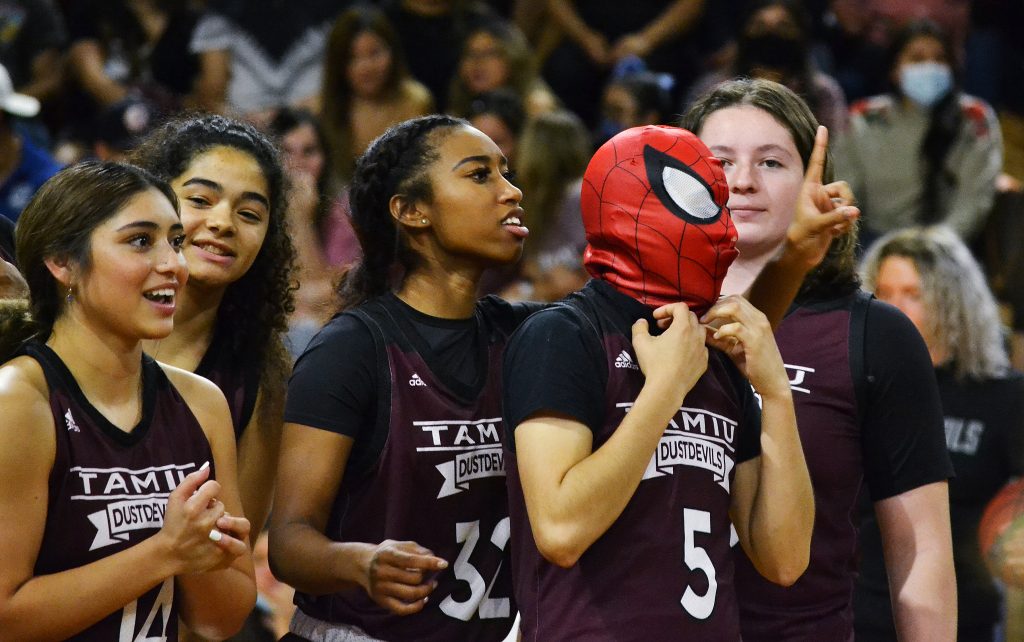 "It's nice to see, and perform, for the University after two years and being able to share my passion and devotion with the hobby I've been doing my entire life," Chapa said.
Dance battles, 3-point shootouts and plenty of cap and T-shirt tossing kept the atmosphere alive.
What usually takes place for the free tuition, a half-court shot among the raffle ticket competitors, this year turned to disbelief in what game they played. Made popular again by Netflix's original series "Squid Games"—red light, green light.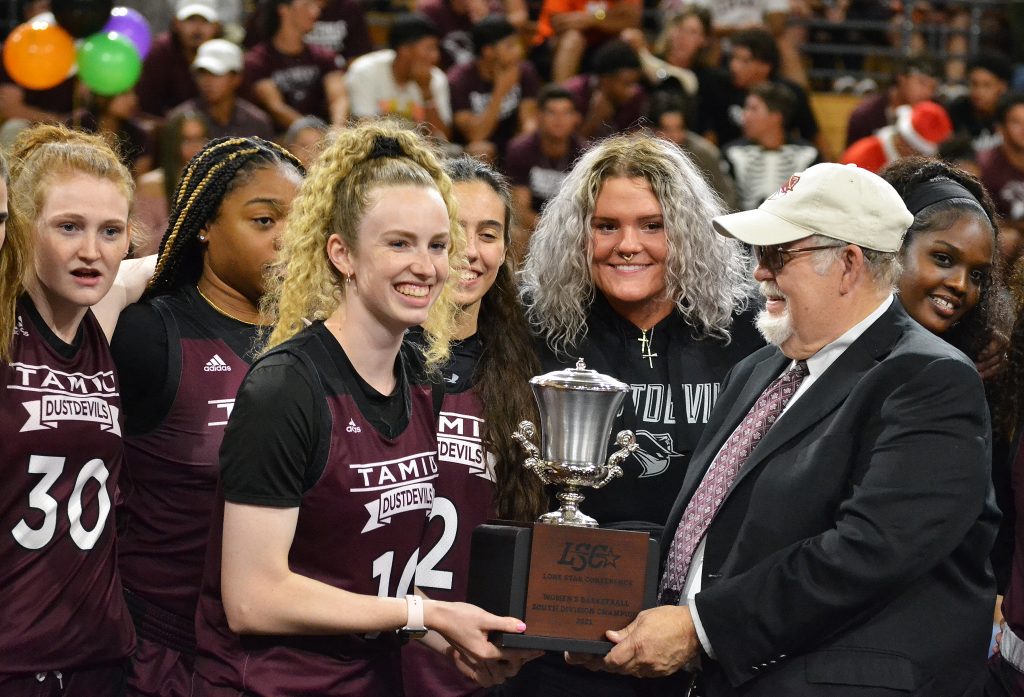 Competitor after competitor moved ever so slightly enough to be disqualified. Until one of them finally made his way from one side of the court to the opposite side's free-throw line.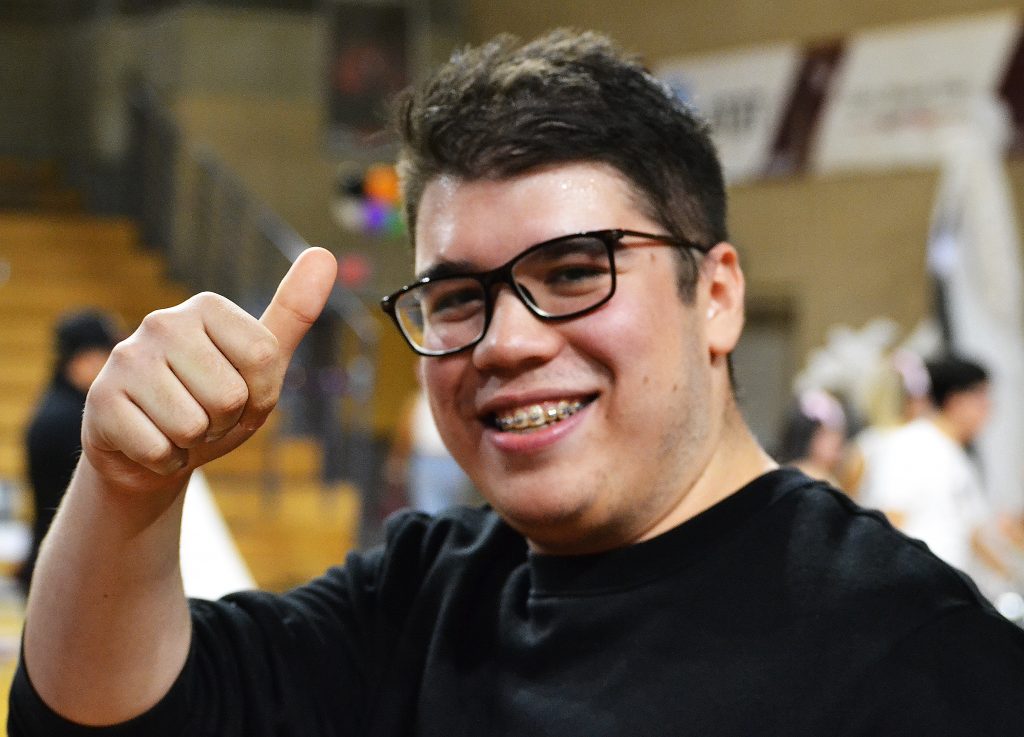 The winner of this year's free tuition competition has plans for next semester already.
"Muy, muy feliz de verdad," Juan Manuel Gonzalez said in Spanish. He added in English, "I'm very happy!"
He plans to buy a car with the money he'll save next semester.