Dmello earns national honor for teaching innovation
By David Gomez Jr.
Editor-in-chief
Published Monday, Sept. 13, 2021
Recently, Assistant Professor of criminal justice Jared R. Dmello earned a national award for innovation in teaching from the Academy of Criminal Justice Sciences.
His project focused on the study of Social Disorganization Theory, an idea of linking crime rates to a person's physical and social environment, witnessed by his students and photography of key areas of South and North Laredo.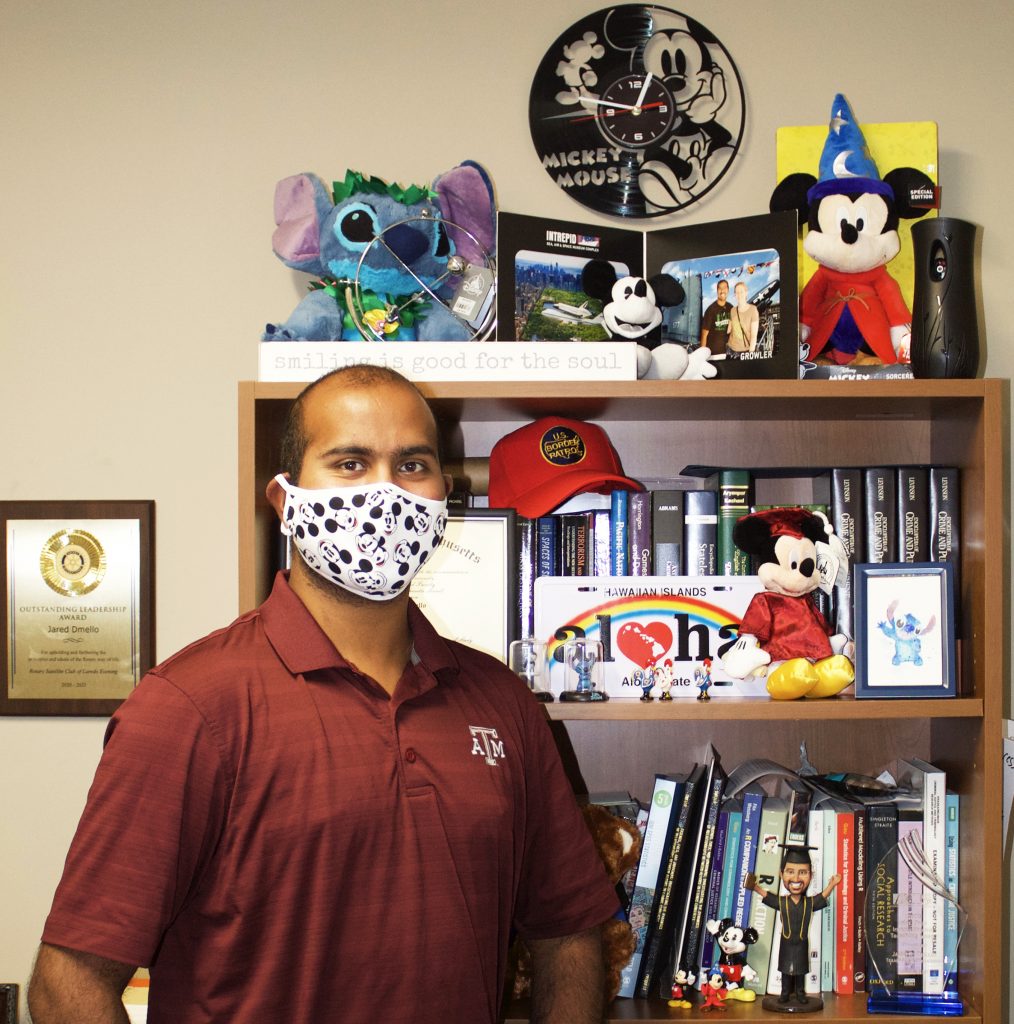 "Photovoice is a really visual tool because it's this idea of, a picture is worth a thousand words, but you have so many photos," Dmello said. "So in total we had [more than] 700 photos taken of snapshots of the city."
Debates formed among his students about what is considered thought-provoking or criminal.
"From an art perspective, what does street art mean? And I had some students saying that it's graffiti—while others thought it to mean street art," he said. "So there were times where we would go back and forth."
He started teaching at Texas A&M International University in Fall 2019, but as swiftly as he taught a classroom full of students, it became virtual—virtually overnight—in the spring of 2020 due to COVID-19. Already teaching online graduate courses that semester, it affected his course delivery less than some faculty.
"It is really funny though because before school started [in Fall 2021], we had to do COVID tests and so I went to go get one and there was this other faculty member talking to a student, pointed my way and said, 'That's Dmello,' and I voiced out, 'I didn't do it!'"
Turns out, that student waited a whole year to take another of Dmello's courses since classes went virtual.
Dmello may seem serious and astute inside a classroom, but few may know that he has an eye-popping office full of Disney's Mickey Mouse memorabilia, which he collects from each theme park he visits.
"In particular, I love Mickey and Stitch," Dmello said. "I collect anything Mickey and Stitch—that would include little toy race cars, candy dispensers, but the thing I collect the most is Disney artwork. Any time I go to a Disney park, I get an artwork piece."
Filled with enthusiasm, he registered to participate in the upcoming Walt Disney World Marathon in 2022.
"Effective yesterday [Sept. 6], I registered for the marathon in January and it would be my first-ever marathon and I am slightly terrified, but it's going to be the Disney 50th anniversary—so it should be really good," Dmello said.
"And I literally thought, 'Do I really want to run 26.2 miles?' but it justifies me being there so I could spend the week at Disney and not feel bad."