FEATURES: Holi adds color to campus
By Emmanuel Reyes Coronado and David Gomez Jr.
Bridge staff podcaster, editor-in-chief
Published Thursday, April 6, 2023
In a display of many colors, TAMIU students threw handfuls of powder at one another to celebrate Holi.
The Office of International Engagement and the Campus Activities Board hosted the Hindu festival event, also known as the Festival of Colors. It took place at the Sen. Judith Zaffirini Student Success Center Green at Texas A&M International University on March 8.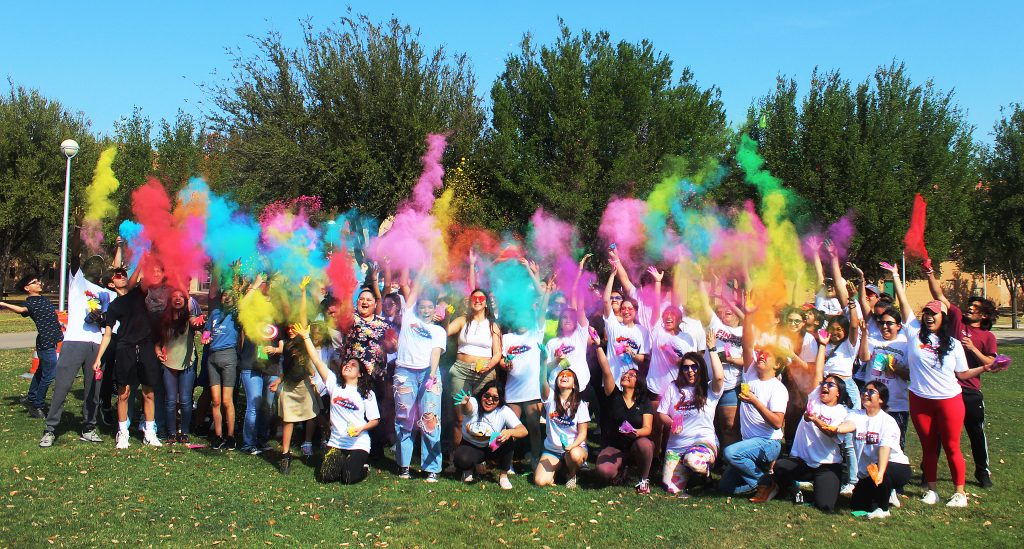 "Five minutes into the event and there were 40 people [who] had signed up," sophomore Spanish major Elena Cano said. "So we're really excited to check the numbers."
More than 100 students and community residents ended up joining the Holi event.
"I think it's great," attendant Henna Moorjani said. "We are Indian and I always feel for my kids that there is not much going on in Laredo. So, I think it's great for bringing diversity."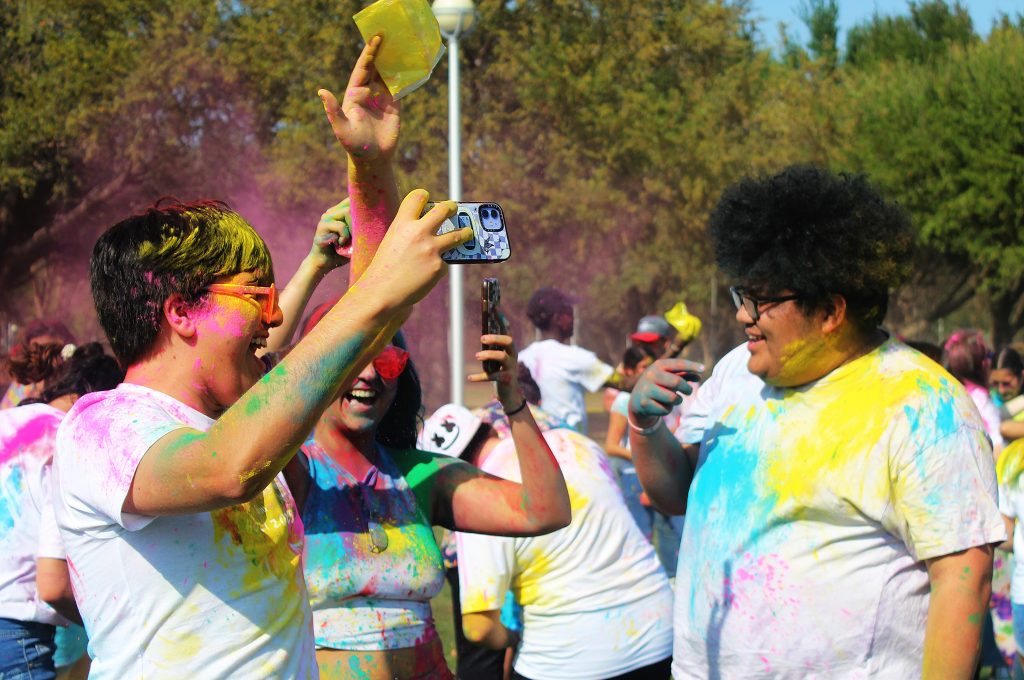 The campus also celebrated another Indian holiday called the Festival of Lights, Diwali, back in November. Diwali focuses on the battle of good vs. evil or light vs. dark.
Moorjani attended the event with her family. Her young daughter Anushka informed her classmates about the holiday at her local elementary school.
"My daughter told her friends about it at school today and they didn't believe her because they didn't know what it was, so she made them Google it," Moorjani said about her daughter's experience.
She also said a local vendor sells colored powder to celebrate Holi and how the event felt as close as it could as a proper representation of her native country.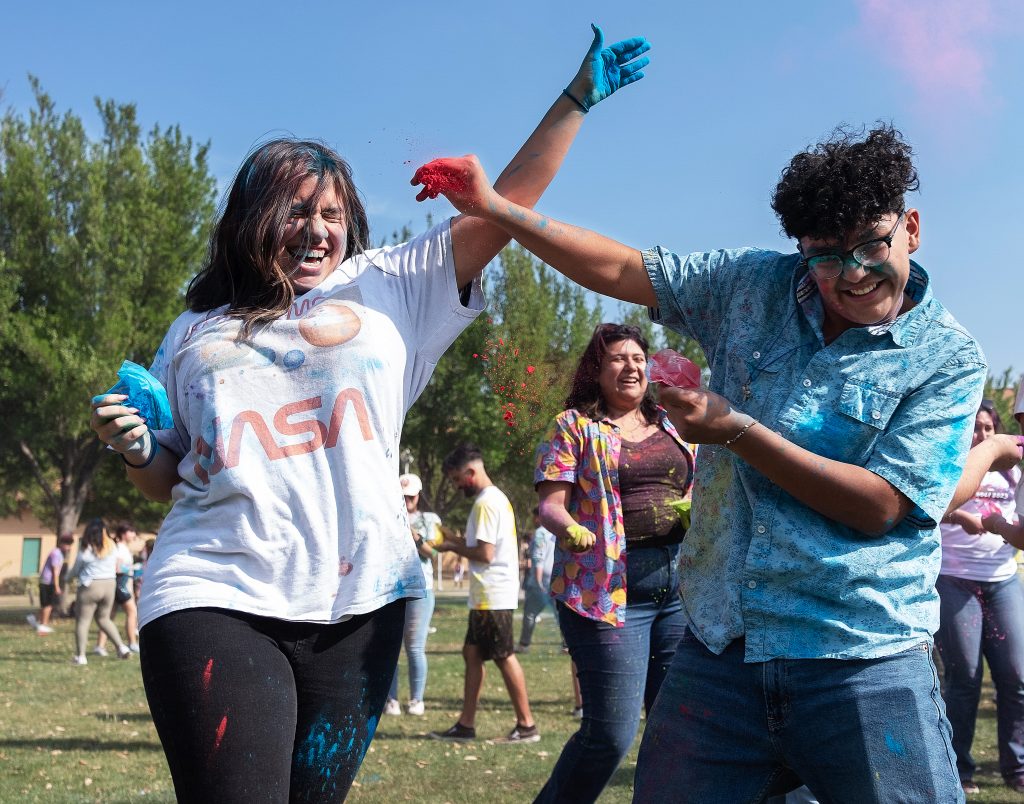 "This is pretty much what we do in India," Moorjani said. "It's a celebration of the coming of spring."
It is more of a mess in India as the festival is celebrated along with throwing water at one another along with the colored powder, along with eating and drinking throughout the day.
As for future events, organizers hope to continue bringing other cultures' celebrations to the international campus.
"We were provided with feedback to make the event public because we know [that] the Laredo community doesn't have many events that feature other cultures," Cano said. "So if TAMIU can have such events on campus, I think it would be great and we could have people that can celebrate their culture here at TAMIU."