Late professor honored with named library collection
By David Gomez Jr.
Editor-in-chief
Published Wednesday, Nov. 17, 2021
Late faculty member, retired Associate Professor of English Frances "Panchita" Gates Rhodes, was honored at TAMIU's Sue and Radcliffe Killam Library with her own literature collection.
Texas A&M International University Provost and Vice President for Academic Affairs Thomas Mitchell spoke about her legacy at an event on Oct. 15 held in her honor.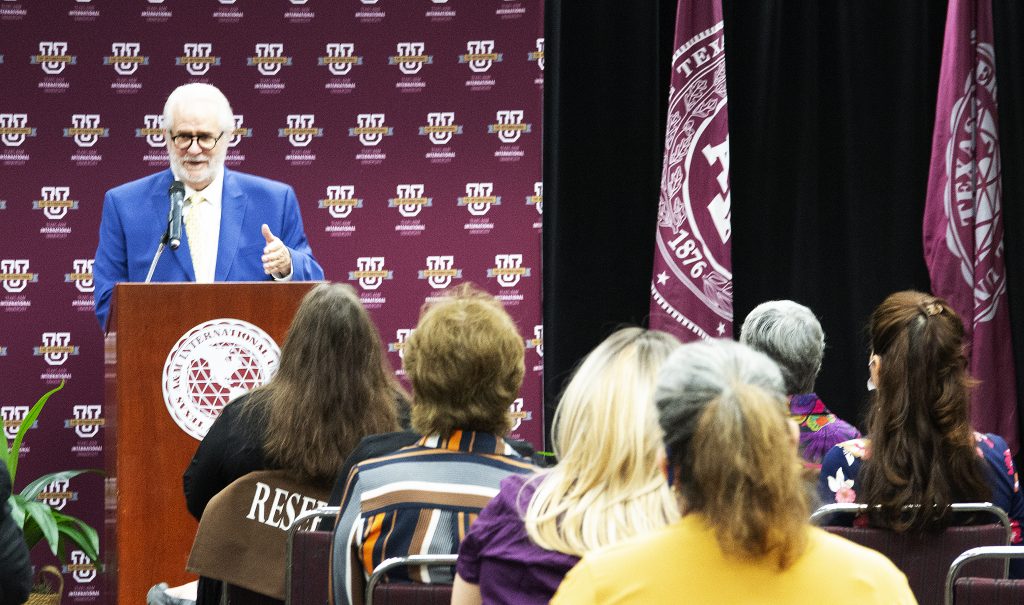 "Dr. Rhodes was a passionate advocate for her discipline, for her students, for her colleagues and for TAMIU," Mitchell said. "The students, graduates and colleagues she inspired easily number in the thousands."
Mitchell introduced her eldest, Bianca Rhodes Spies.
"I want to thank everyone for coming out and for the kind words expressed about my mother," Spies said to the crowd while failing to hold back tears. "She absolutely adored TAMIU."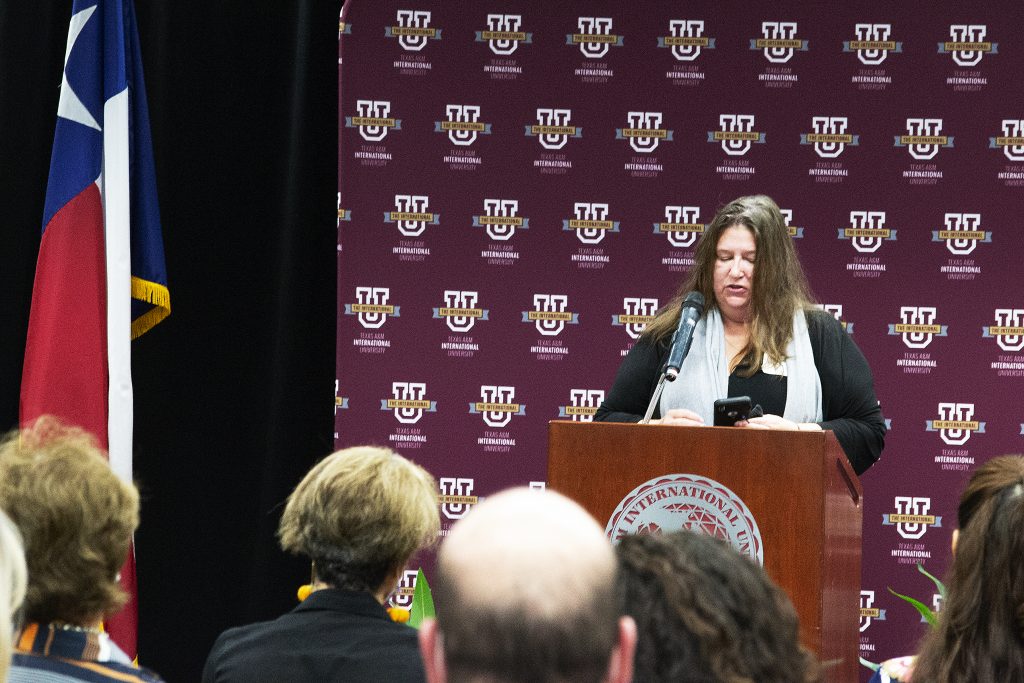 Spies drove from Louisiana for the unveiling.
"My brother and I would laugh, and we would say that these [TAMIU students] were her good children and my brother and I were her rough family," she joked with the crowd.
The Dr. Frances "Panchita" Gates Rhodes Children's & Young Adult Literature Collection is commemorated, along with a plaque, honoring more than 38 years of commitment toward research of elementary and young adult education.
"We had always known that my mother adored what she did," Spies said. "From the moment when she was a young person, she knew that she could make an impact by teaching and helping people grow."
Spies addressed the crowd, looked at the administration and let them know that it was a kind, respectful gesture she knew her mother would have enjoyed, along with personal anecdotes.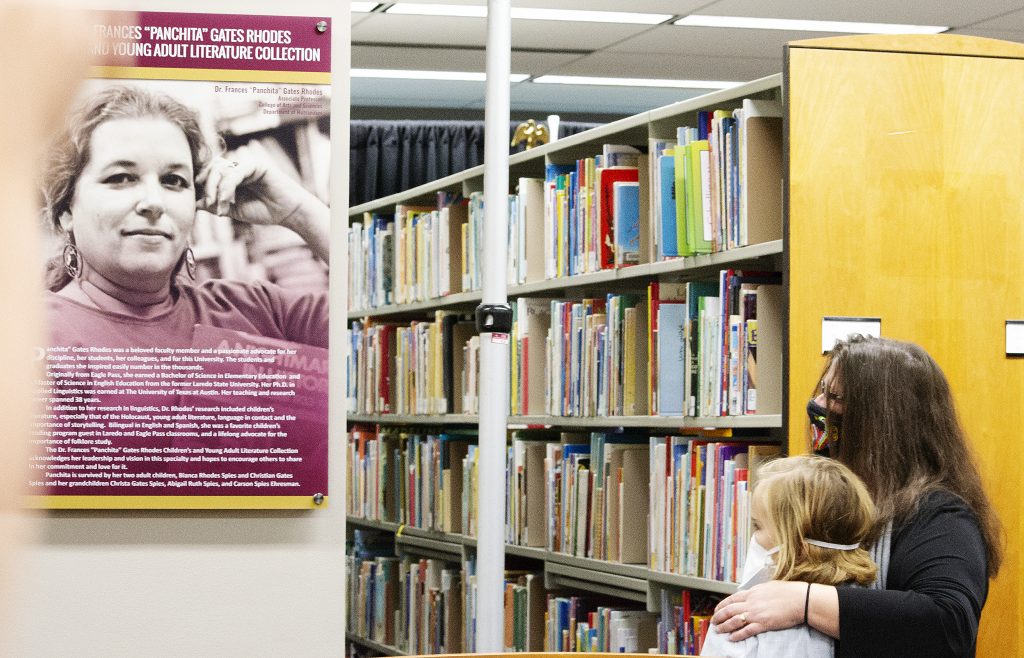 "My mother was such an advocate and believer for children's literature," Spies said. "And if you ever wanted to see her flinch, you'd call it 'kiddie lit' and she would cringe."
Originally from Eagle Pass, she passed away in January of this year due to complications from COVID-19. She retired from TAMIU this past May after about 38 years of service, which included time served as a department chair. Notably, she was also a graduate of Laredo State University, earning a Bachelor of Science in elementary education and a Master of Science in English education, before returning to the classrooms she once attended. Later, she earned her doctorate in applied linguistics from the University of Texas at Austin.
TAMIU President Pablo Arenaz broke the news, along with a few choice words of praise that week.
"Respected by her students, colleagues and all who were fortunate to be part of her ever-widening orbit, her dynamic presence here will be much missed," Arenaz said.
After unveiling the name change of the children's and young adult literature section, featuring a plaque with a young "Panchita," her former colleagues stayed to pay respects and share their personal memories of her.
"Panchita was a very special person," Arenaz told Spies. "She kept me on my toes."
Arenaz continued to share a few more words with Spies.
"It's nice that we could do this for her and I know she's inspired a generation of students," Arenaz added.
Spies gathered around faculty to share a few more stories before talking about how her mother was an avid reader of The Bridge student newspaper.
"Another one of my mother's loves," Spies said. "In fact, she has a plaque [of] when it first started and then I have multiple newspapers and it's interesting to find what she found interesting."
Spies continued speaking about a newspaper-page-long article a TAMIU professor wrote about the parking on campus, as well as what her mother thought about the student newspaper.
"She loved The Bridge and she was really involved when it first started," Spies said. "I think she really understood and respected that written word and that ability for everyone to have a voice.
"Panchita would collect the newspaper and was heavily involved in the early days of the paper. The paper was one of her early passions and I'm glad it's still going too."