Return of intramurals
By Delilah Ramos
Bridge contributing writer
Published Thursday, Oct. 14, 2021
When the preface "Return of" appears, some can only finish it with "the Jedi" or "the King" but some TAMIU students answer "intramurals."
Back in September, the program relaunched after a yearlong break due to the novel coronavirus pandemic.
Rec Sports intramural specialist Xcaret Ramirez said she's happy for this comeback.
"Witnessing the energy created by active people enjoying their sports, the ref whistles reverberating off the walls and seeing months of planning coming through fruition has been very rewarding," Ramirez said.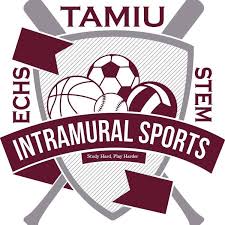 Some students expressed how they missed the opportunity to compete against friends and have a good time. TAMIU student Victoria Alfaro likes to be on the sidelines of intramurals as a spectator.
"The intramurals were something I would always look forward to after a stressful semester," Alfaro said.
While the University and its facilities closed, the Recreational Sports Center and its staff took it upon themselves to expand their intramural divisions for the grand reopening.
The Rec Sports staff announced the addition of three new intramural sports for student inclusivity: laser tag, billiards and handball.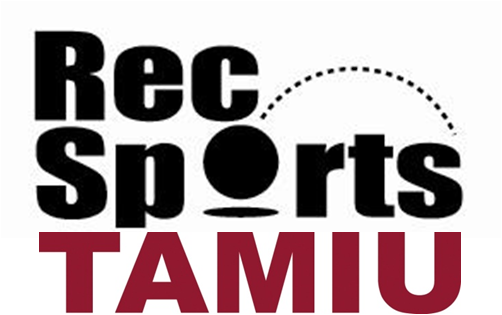 "Students who don't participate in mainstream sports would have more choices to participate in alternative sports that they are just as passionate about," Ramirez said. "Part of our program's objective is to be more inclusive of our wide and culturally diverse student body."
She said handball is a popular European and African sport, so they included it for students to join and play a sport they are familiar with while introducing other students to a new sport.
The intramural athletes showed enthusiasm when learning they would participate again.
"It's been so long since I played an actual competitive basketball game with my friends," intramural player Roque Ibarra said. "I'm just glad life is starting to feel more normal again."
With intramurals' return, the staff took precautions with new policies.
Ramirez said the staff follows the University's example and strongly encourages students to wear face coverings. She also said they continue to follow the Centers for Disease Control guidelines by using disinfecting wipes on setup and gaming equipment to mitigate the spread of COVID-19.
"All student officials continue to follow proper disinfecting procedures after every use of playing equipment and setup," Ramirez said. "These procedures are planned to continue well after the end of the pandemic."
Alfaro and Ibarra agreed they enjoy watching and participating in the intramural games and made it their priority to continue wearing face masks to protect themselves and their peers.
The Rec Sports staff continues to encourage students to participate in intramurals. They offer a variety of other divisions such as basketball, volleyball, softball, dodgeball, soccer, kickball, ping pong and spikeball. They also offer different registration options including: men's, women's and co-ed teams.
The registration process is managed through the IM Leagues website for tournaments, access to schedules and alerts for registration deadlines.
Ramirez said she wishes "for all participants to enjoy the Rec and all it has to offer safely and confidently."
The staff expects intramurals to continue throughout the semester. The staff also made it a priority to continue monitoring themselves, as well as continuing to limit the spread of COVID-19 by frequently disinfecting the facility.
Maybe in the future, Rec Sports will consider adding lightsaber dueling and it can also mean "Return of the Jedi."