Trick-or-Treat
Participants earn points
By Carolina Cruz
Bridge Staff Writer
Originally published in the print edition on Nov. 19, 2021
From Oct. 1 to 31, the TAMIU Rec Center conducted its Trick or Treat Point Challenge. Students earned points by attending Rec Sports events and entered for a chance to win various prizes.
TAMIU Rec Sports personal trainer Angela Salas said the purpose of this challenge is to motivate people to participate in more Rec-sponsored events.
"The Trick or Treat Point system is something the Rec has been doing in order to get more participants to join either fitness classes or any events that the Rec is hosting," Salas said.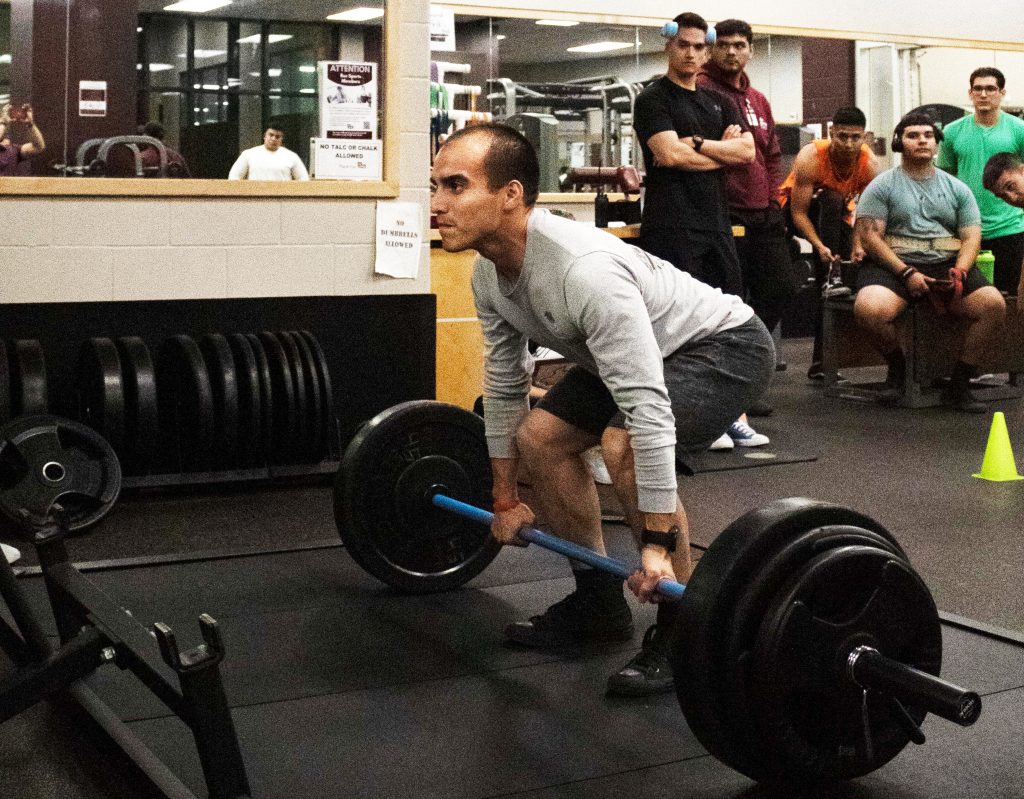 She said points accumulate by scanning a QR code after event attendance. The more classes and events people attended, the more points they earned.
The Trick or Treat Point Challenge exposed students to the different kinds of resources and activities offered at the Rec. It helps them become familiarized with the classes as well.
Anyone with a TAMIU Rec membership could participate in the challenge. A variety of fitness classes and events from the TAMIU Rec Sports website were included.
In addition to fitness classes, Salas said participants also earned points by watching the TAMIU esports live streams on Twitch. This was an attractive alternative for those interested in gaming.
TAMIU senior Brandon Dominguez participated in the challenge and attended Rec classes.
"It's good to have this challenge because it incentivizes and promotes a healthy routine," Dominguez said.
At the end of the month, three lucky winners were chosen for a variety of prizes.
The first-place winner received three free personal training sessions, Rec Sports merchandise, spooky socks and a Halloween candy bag.
The second-place winner attained a half-sized locker, Rec Sports merchandise, spooky socks and a Halloween candy bag. Lastly, the third-place winner received a mug full of Halloween candy, spooky socks and a $15 Starbucks gift card.
A raffle ended with one participant winning a full-sized locker at the facility.
"We just want to show them that we do appreciate them and their time," Salas said. "We love having them here.
"It makes us happy that at the end of the day, whoever is participating is going to get something back from all their hard work and their time.