Something to prove
Young team faces coming season
By David Gomez Jr.
Editor-in-chief
Published Thursday, Oct. 14, 2021
With a team consisting of mostly first-years and sophomores, women's basketball plans to prove themselves.
"We have 10 new players this year," coach Nate Vogel wrote in an email to The Bridge. "We've added some very talented freshmen, as well as some transfer students.
"We are very excited with what we've seen by these new players. Our returners have improved since last season so we're excited to see what's in store for this team."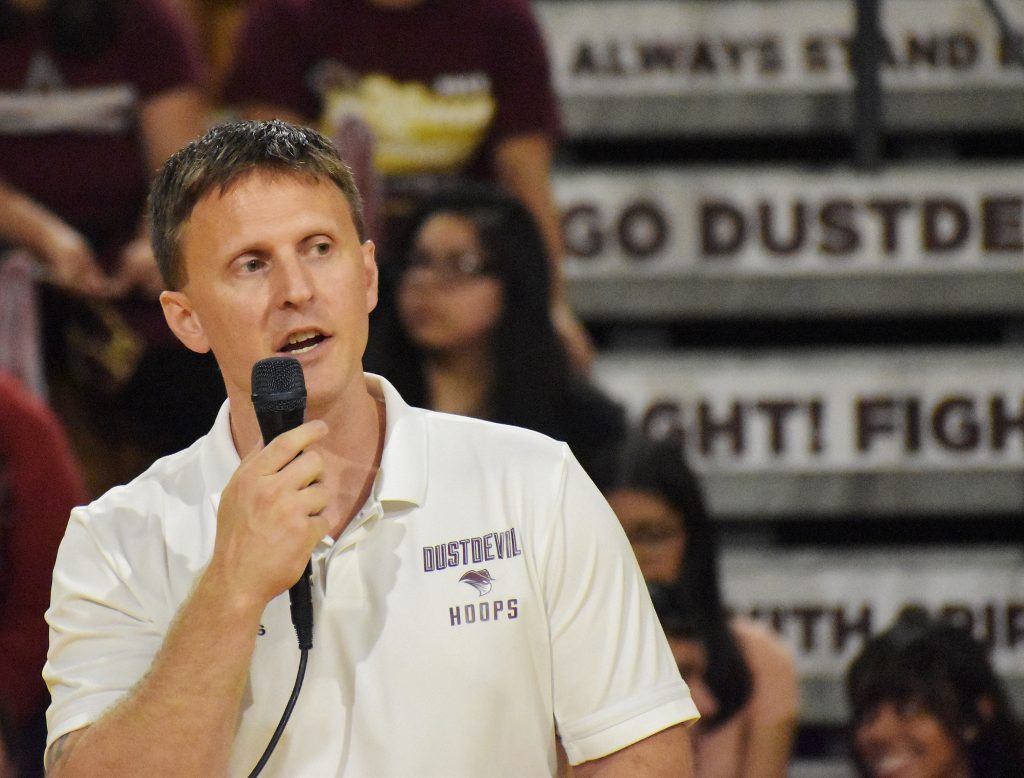 This may be a team of fresh faces, but, according to Vogel, connected immediately.
"They are very close," Vogel wrote. "Our chemistry is already the best our teams have had in my three years here."
He is aware the team consists of 12 freshmen and sophomores, but also sees their potential.
"We'll see if the 'young' or 'talented' shows itself first," Vogel wrote.
The program set the bar high last season but lost 1st team All-Conference, Lone Star Conference Defensive Player of the Year Nicole Heyn and 2nd team All-Conference player Patrycja Jaworska.
"Those are big shoes to fill but we feel like we've done that," Vogel wrote.
Those filled shoes will be tested this season, 2021-2022.
"Our goal every season is to reach our potential and this team has a lot of potential," Vogel emailed. "We finished last year with two wins against D1 teams, an undefeated record in our Division (Division Champions) and received votes in the National Top 25 poll."
Since taking over as coach for women's basketball back in 2019, the Dustdevils went from losing every game in the 2018-2019 season to improving each season thereafter. He expects that trend of improvement to continue.
Maroon Madness occurs on Oct. 28 and the team's first game is slated for Saturday, Nov. 13, at the TAMIU Kinesiology and Convocation Building gymnasium.