TAMIU students volunteer at Pillar's Black Out Haunted House
By Carolina Cruz
Bridge Staff Writer
Published Tuesday, Oct. 12, 2021
Halloween time is finally here. Gather round, for something comes near.
As witches and goblins begin to reappear, spirits and zombies plan to domineer. Can visitors survive this spooky season's house of fear?
Pillar hosts the Black Out Haunted House at Mall del Norte on the weekends of Oct. 15-17, Oct. 21-24, Oct. 28-31, and Nov. 4-7.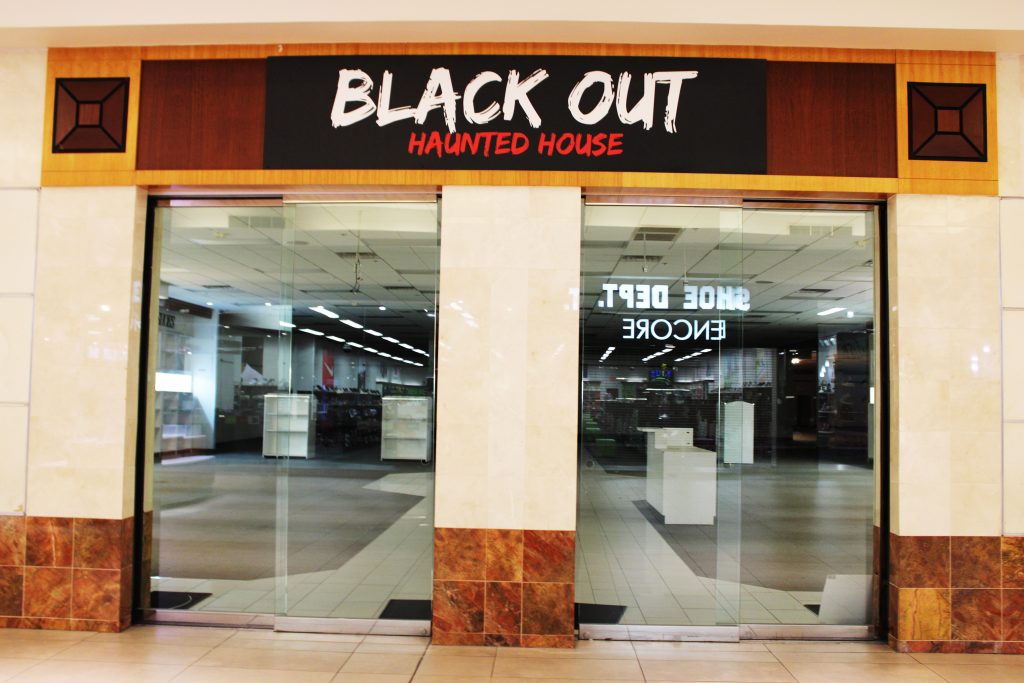 As a non-profit mental health organization, Pillar's goal is to help people with substance abuse, reduce bullying, suicide prevention and help increase access to mental health services in the community.
Texas A&M International University student and Gen One President Natalia Carolina Gonzalez previously worked with Pillar and as a representative organizing the Black Out Haunted House.
Gonzalez said she wanted to use both her position at Pillar and her officer position in Gen One to extend volunteer opportunities to TAMIU students for this event. The volunteers assist in duties such as set up, admissions, special effects makeup and actors.
"I made all the officers Pillar representatives so now we're all Pillar representatives and we are doing this haunted house," Gonzalez said. "… since we are involved with the student body at TAMIU, we have decided to also help students have a volunteer opportunity."
The University organization Gen One helps first-generation students academically and socially. Gen One uses its social media platforms to spread the word for this event. They shared various posts promoting the haunted house, as well as released a promo video.
Gonzalez said this fundraising event helps the services Pillar offers.
"All the proceeds coming out of this are going to go straight to Pillar," she said. "They are going to be for much-needed funds."
Interested persons may purchase tickets if they dare for a Halloween scare. The event opens Oct. 15 at Mall del Norte at the old Bealls location.
For more information about the haunted house tickets and times can be found at Gen One on Facebook or on Instagram at @TAMIU.Gen.One or Pillar at @pillarstronglaredo.