Students receive emails for mandatory COVID-19 testing
By David Gomez Jr.
Editor-in-chief
Published Monday, Oct. 11, 2021
Students, faculty, administration and staff may receive a randomized TAMIU email for mandatory novel coronavirus testing.
It began the week of Sept. 20 and continues through the remainder of the fall semester.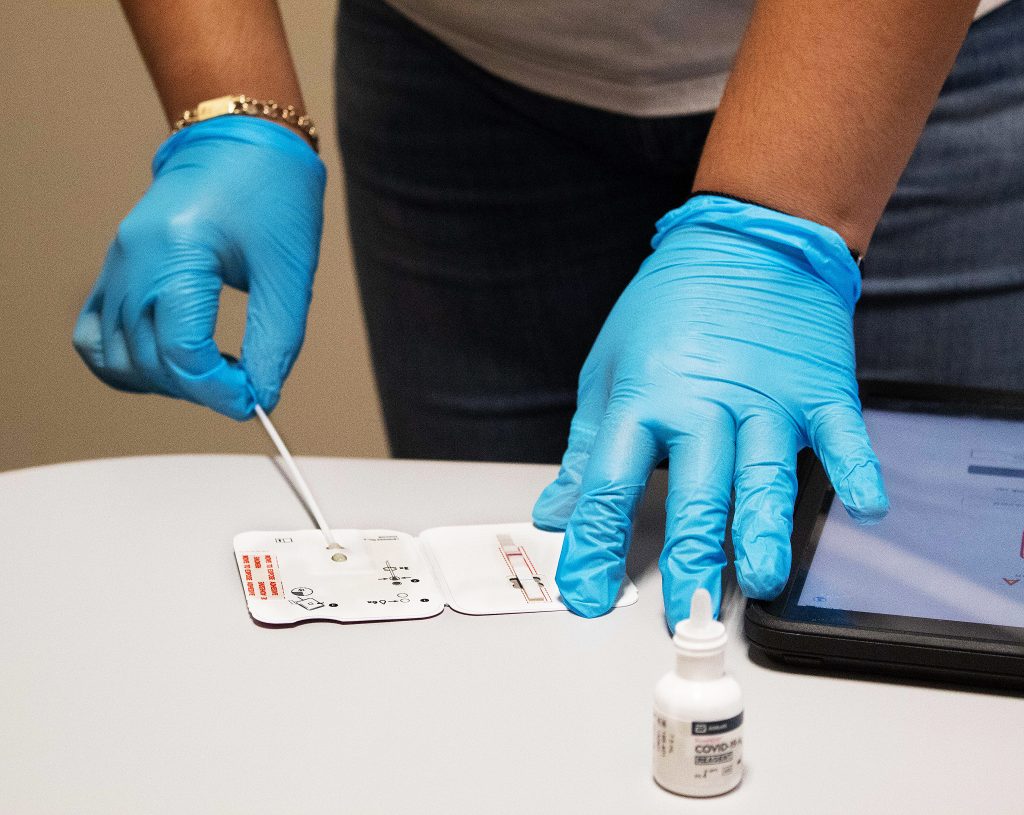 "At this point, we know that the Random COVID-19 Surveillance Testing Program will continue throughout the end of the Fall semester," Texas A&M International University's Director of Student Health Services Claudia Beltran said.
"However, it is important for our community to understand that we will continue to monitor the incidents of COVID-19 on campus and in our community and make a decision whether or not we will continue testing in the Spring semester."
Students on campus may have seen the Curative testing site in the Breezeway and wondered why they should get tested quickly upon receiving the email. Navica offers rapid-testing locations in the Killam Library and the Student Center.
"Testing is available on a weekly basis during varying times of the day to accommodate a wide range of student and staff schedules," Beltran said. "An additional benefit of BINAX antigen testing is that results are available within approximately 20 minutes."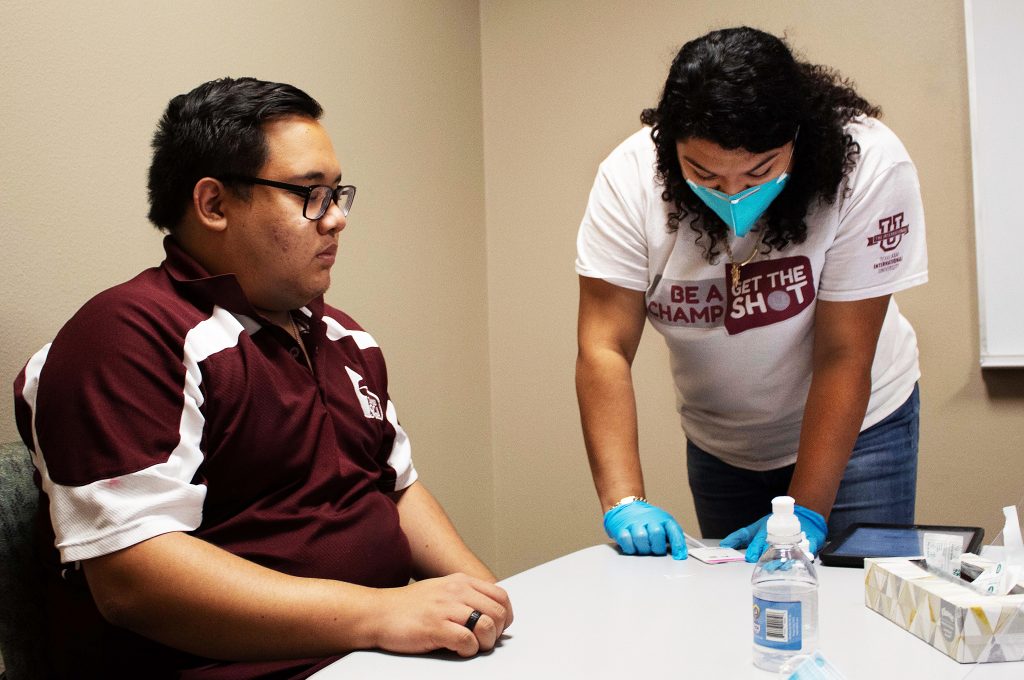 According to the initial University email, failure to report for testing results in disciplinary actions for students and its employees.
"I just feel like you shouldn't be penalized if you don't do it," senior criminal justice major Isaias Guerra said. "I already got penalized so I wasn't too happy about that, but it is what it is and I had to go take it."
Perspectives like Guerra's showed up on the TAMIU student network Facebook group as students received the email and asked their peers for advice about its legitimacy.
"I just feel they should let people choose whatever they want to choose, and, obviously, if they don't want to get tested then just keep wearing your mask and be cautious," Guerra said.
Returning to campus after 16 months of TAMIUFlex, University officials said they wanted to prioritize safety.
"Individuals who may have experienced hesitancy in returning to a face-to-face campus experience were relieved to learn that TAMIU officials were prioritizing safety and wanted to ensure that everyone felt comfortable coming to class or going to work," Beltran said.
"Oftentimes, new initiatives are not always received with 100% support."
For the many individuals tested, the numbers remain low and helped relieve added stress for those involved in the testing.
"It is because of the commitment of our students to staff that TAMIU has been able to mitigate the spread of COVID-19 on campus and keep our positivity rate low," Beltran added.
Lastly, Beltran wanted to make sure students' spirits don't run dry.
"If you have received your COVID-19 vaccine and would like to voluntarily provide proof to the University to enter for your chance to win some wonderful prizes, including free tuition and fees for students, please upload your vaccine documentation through our secure online portal," Beltran added. "The link is found on our dedicated COVID-19 webpage."