Golfer showcases talent on green with every swing
By Gabriella Prather
Bridge Staff Writer
Published March 30, 2020
At a young age, her life altered when a sport gravitated to her and it changed everything, Natchawan Serisamran, a TAMIU senior golfer.
Serisamran majors in psychology and minors in computer science. She is originally from Bangkok, Thailand, and decided to come to Texas A&M International University because of the hot weather Laredo has to offer, so she can play year-round golf. She was introduced to golf by her parents, who were players as well and she decided to give it a shot and play.
Since beginning, she found a coach who helped her hone her game her for 12 years. Coach Kitipong Srithongkul said he is one of the top-10 golf coaches in the country. He coached PGA players and an Asian tour. Since age 8, Serisamran played golf for 14 years; now, at 22, she says she couldn't imagine her life without the sport.
Even when the University coach took a day off for the team, Serisamran thought otherwise.
"I felt like my day was waste[d] and I didn't do nothing," Serisamran said.
While golfing, she said she feels extremely comfortable yet not overconfident. She said being an athlete made her a better person and prepared her mentally and emotionally, not just for herself but also her teammates. While under pressure, she said it is always best to distract herself from her surroundings so she can focus on what happens and on the game itself.
Regarding the importance of her becoming a student athlete, she says the benefits of being on time, pushing herself hard on the green and, most importantly, working harder to maintain the grades and her GPA—because without them, she wouldn't be where she is.
"Being a student athlete is tough," Serisamran said. "You need to manage your time nicely 'cause you don't have [as] much time as normal students.
"Do what your first priorities are."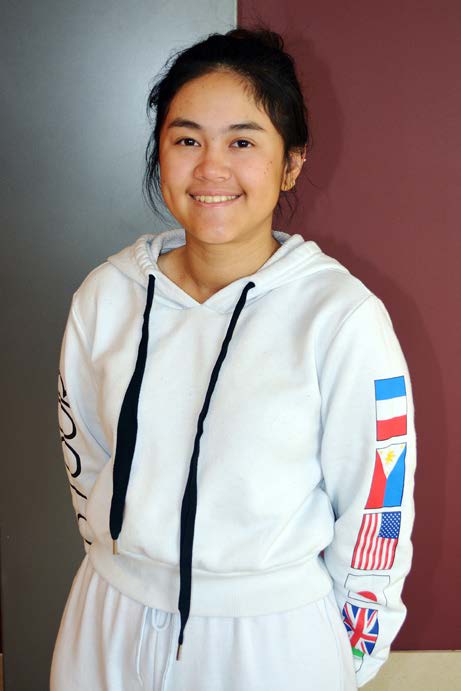 Serisamran said her favorite golf player, Jordan Alexander Spieth, inspired her to become the athlete she wants to become. Spieth, a creative player, began at a young age and reached the top at a rapid pace—eventually making a name for himself in the world of golf.
She is one of TAMIU's youngest athletes and the thought of her playing for an entire decade might be difficult for some to comprehend yet it might inspire others to push themselves as she did.
"It's important that golf, or whatever sport is your priority, don't give up whatever happens," Serisamran said. "You will be treated well and you will have your team to support you and aim for the goals that best suit you the best."
In the 2018 UH-Victoria Fall Classic, Serisamran took 5th place with cards of 16over-160 and 3-over-75. On the Oklahoma Intercollegiate, she four-way tied for 11th place after carding a 10-over-152. She took 15th place at the Jack Brown Memorial.