New volleyball coach joins TAMIU
By Itzel Luna
Bridge Staff Writer
Published March 30, 2020
After a 6-19 overall record for the 2019 volleyball season at Laredo College, Brittany Harry has been named coach of the Dustdevils. Harry comes into TAMIU with 14 years experience.
Director of Athletics Griz Zimmermann looks forward to Harry's addition.
"I am confident that the best days of our program are ahead of us, and I believe that Harry is the right person to take us there," Zimmermann said in an interview with TAMIU athletics.
Harry's last five seasons at Laredo College accumulated an 84-65 record. Before that, she served as volleyball coach at Vincennes University for three seasons; her team took an 88-38 record throughout the seasons.
Harry coached four players to All-Region honors and two players to the Region XII All-Tournament team.
She also coached at Spartanburg Methodist College in Region X, in South Carolina, and led her team in back-to-back appearances in the National Junior College Athletic Association Division I Championships.
"We are looking forward to her bringing her success with her here to our volleyball program," Zimmermann said in an interview with TAMIU athletics.
Despite previous seasons, Harry is optimistic for 2020.
"I'm fired up for the fall already," Harry said.
"This is a growing and learning process."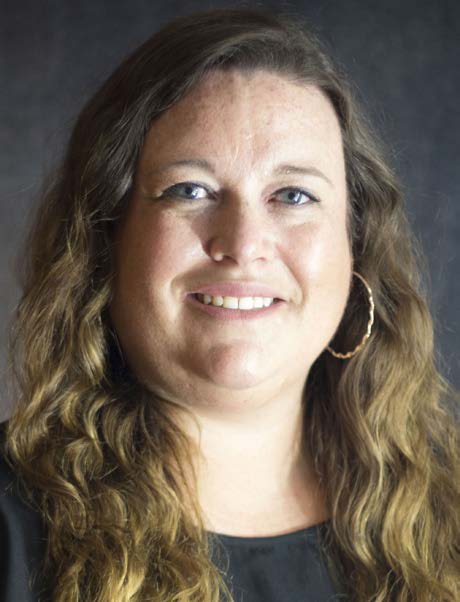 She said the team is getting used to coaching transition.
Within the last month of practicing with the team, Harry says she loves the energy from this group of women.
"I definitely get a good vibe from this group," she said. The team is working hard in the gym, she adds, and feels like they really want to improve.
Despite the less-than-stellar 2019 record, Harry feels the Dustdevils crave more.
"They're definitely not satisfied with their results, so I do feel like they're hungry in the gym, and [they're working on] strength and conditioning to really make enough progress," she said.
Implementing a new tool to help players stay in shape over breaks is a factor in their 2020 progress.
She wants to provide physical, mental toughness challenges, and a nutrition log that can be completed over the summer break so players can be held to a standard to remain focused.
"Hopefully this challenge will help them stay a little bit more accountable over the summer with workouts," she said.
Sophomore middle hitter Anna Smith said Harry's coaching style is energetic.
"She's here to work, and she's ready to get things done." Smith said. She adds that Harry pushes the team to get better. "[Coach says,] 'Every single ball is an opportunity to be better.'"
Smith said Harry pushes them to a higher standard.