SPORTS: TAMIU softball pitcher strikes again
By Audry Hornaday
Bridge Contributing Writer
Published Thursday, Oct. 26, 2023
Dustdevil softball pitcher Erika Cortez pitches her second no-hitter in school history.
Cortez became a force to be reckoned with ever since her first season at Texas A&M International University. After transferring from the University of Texas–San Antonio to TAMIU after her freshman year, the stand-out pitcher has felt right at home.
"UTSA really didn't feel like a good fit for me," Cortez recalled. "I transferred to TAMIU and I can honestly say it feels like home."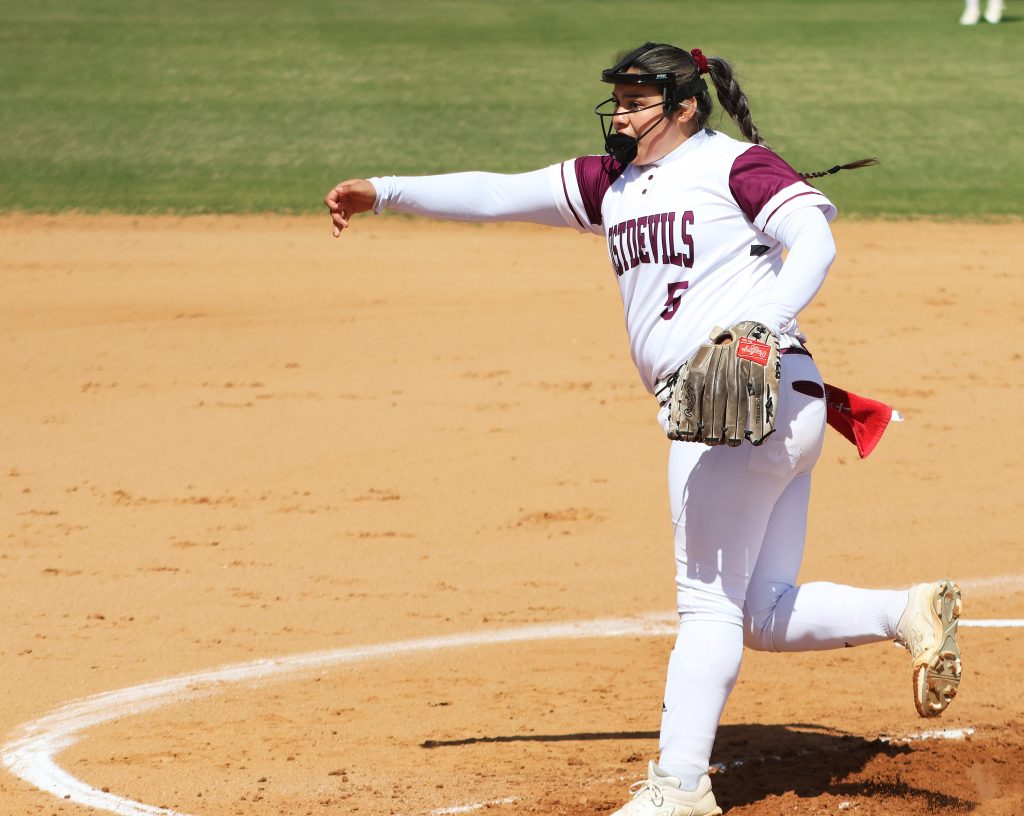 After missing the entire 2021-2022 season due to a bout with COVID-19, Cortez knew she would have to face her biggest opponent yet: herself.
"I believe my work ethic is beyond average, and after being told I might not be able to play ever again, I knew that I would have to work even harder to get back on the mound," Cortez said.
Though heartbreaking to hear as an athlete, Cortez endured.
"I know they say nobody can be perfect but I train so hard because I want to be as close to perfect," she said.
Cortez showed how perfect she can be after throwing the second no-hitter in school history, second only to herself.
Dustdevils assistant coach Anthony Saldivar works with the softball team, and Cortez as well.
"During her no-hitter game, I kept saying to myself, 'She is pitching a damn good game,'" Saldivar said.
At that moment in the game, Cortez needed just a few more outs to complete this no-hitter.
"I know it had to be a great feeling for her," Saldivar said. "I felt very proud of her during her moment of glory."
There aren't many people who can say they have pitched a no-hitter, but Cortez proved her ability to do it not once, but twice.
"I believe in her ability and what she can do on the mound," Saldivar said. "She has that attitude that doesn't like to lose and is always wanting to win."
With the support of her coaches and teammates, Cortez plans on striving for perfection.