ARTS: Theater professor shares highlights
By Viviana Tellez
Bridge contributing writer
Published Tuesday, May 17, 2022
A local thespian discovered his passion early, but little did he know he would play the roles of a theater professor, director and playwright.
Instructional Associate Professor of theater Gilberto Martinez Jr. is in his 12th year at Texas A&M International University. Recently, he furthered his education by completing his Master of Fine Arts degree from the University of Idaho; he also holds a doctorate in education from Texas A&M University–Kingsville. His goal is to instill confidence in his students as better communicators and to help them understand the human experience.
"I would like to teach until my last breath," Martinez said.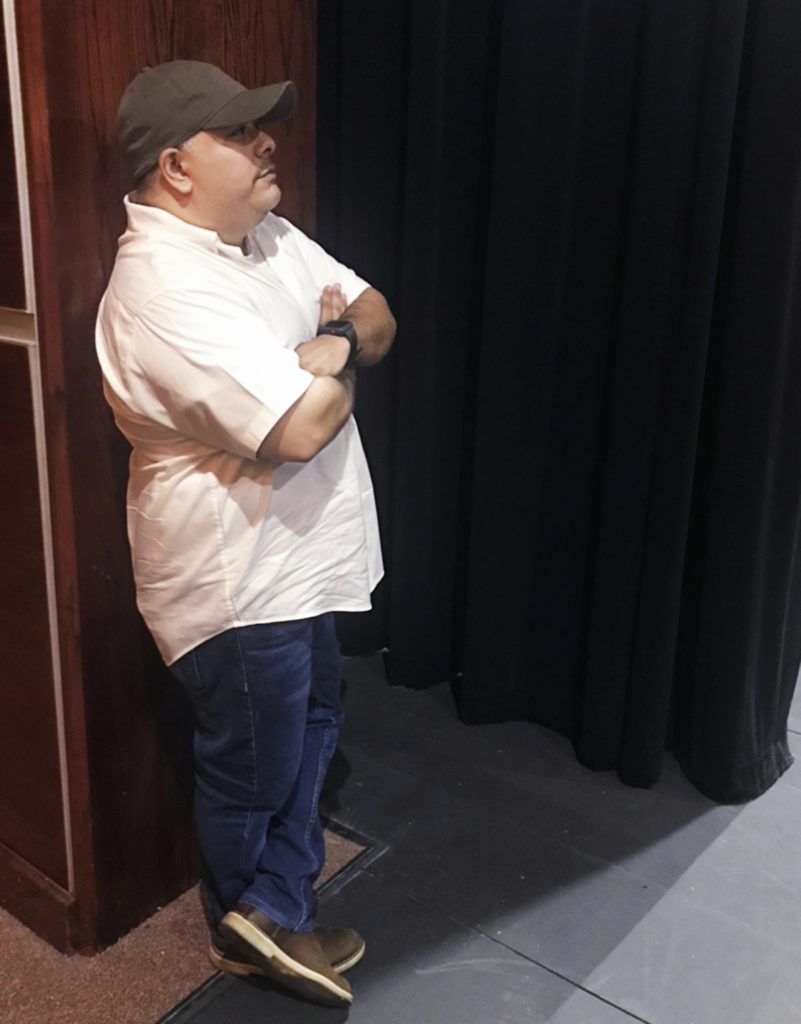 Since Martinez embarked on his theatrical journey, traditions serve as a means of teamwork.
"My favorite part is when we move into that [main stage] theater two weeks before the show opens," Martinez said. "I walk in with them and just seeing the looks on their faces when they see that [set design] … they're all excited. They take pictures and post on social media—that's always a highlight of mine because it's evidence of their hard work."
Martinez's confidence activated like a glowstick soon after a professor shut down his screenwriting dreams. Laredoan actor Rogelio T. Ramos became one of the first students Martinez admired for his focus.
"I just want to be remembered as someone who cared about every student who walked through the door," Martinez said. "I want to be the type of professor who is going to tell students, 'OK, well let's give it a try,' as the forever optimist."
TAMIU alumnus Jorge Salinas worked as an actor under the director.
"[Martinez's directorship] is relaxed, in the sense that he lets us do things wrong first before trying to tell us what to do right," Salinas said. "So, we understand why it works or why it doesn't work."
Martinez called himself the "creative liaison" for TAMIU's partnership with the Laredo Theater Guild International. His showbiz experiences extend beyond on-campus theater and into the community.
"My favorite plays are not the ones that I've directed," Martinez said. "It's fulfilling to see people from Laredo [who] are very successful actors in Hollywood."