Esports on campus gets life of its own
By David Gomez Jr.
Editor-in-chief
Published March 30, 2020
One campus group of student gamers, TAMIU Smash, is making more than a name for itself, as its members bring change to the campus.
Club President Luis Arriaga plays and practices "Super Smash Bros." at Texas A&M International University; this is one type of esports fighting games he plays both competitively and non-competitively.
TAMIU Smash hosted two huge tournaments in the past which brought in people from the surrounding area to Texas.
"We were able to draw the attention of gamers from Arkansas and even Honduras to come to our tournaments," Arriaga said. "The max[imum number] of people we have held was around 153 players from all over."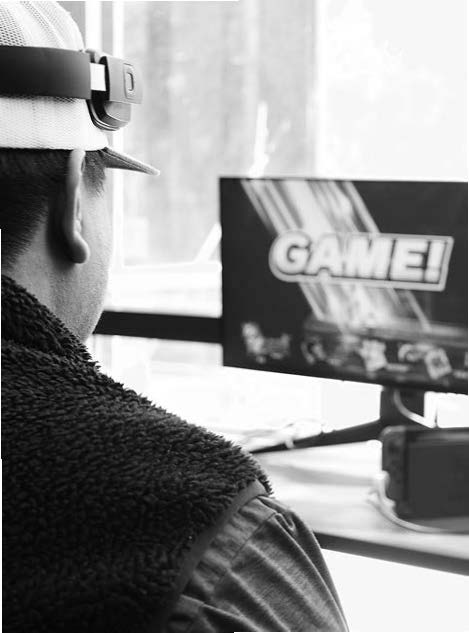 Since then, the University gave the Dusty Den game room some leeway in terms of funding. Dusty Den officials purchased some game systems in light of esports popularity.
"The game room is part of rec[reational sports] … some new things we have added are gaming chairs, Nintendo DS and Switch," recreational sports employee and senior double major in communication and psychology Tania Jauregui said.
"And sooner, we'll be getting some Playstations and Xboxes."
Arriaga said three new game monitors set in the Dusty Den at $500 apiece. These 240 hertz, 1 millisecond monitors help keep eyes relaxed and focused.
Slowly, but surely, esports is catching the eyes and ears, of the campus gaming community—especially Smash Club.
"We are looking to recruit more members because every time we host [a tournament], or afterward, I get people coming up to me [who] say, 'I didn't know we had gaming tournaments' or 'I didn't know TAMIU had this club on campus,'" Arriaga said.
He also mentioned that "Super Smash Bros." isn't the only game played. TAMIU Smash also plays with past "Super Smash Bros." games, "Luigi's Mansion" and the latest Nintendo frenzy—"Animal Crossing."
"We've broken the walls really quick here [at TAMIU]," he said about esports getting its fair share and continued growth.
The next big tournament will be on July 18 and they plan on having more than 200 competitors.