CAMPUS: Human Library offers new perspectives
By David Gomez Jr.
Editor-in-Chief
Published Monday, April 11, 2022
The Human Library took place in the Great Room of the Sue & Radcliffe Killam Library to answer questions and break stigmas at the event.
Texas A&M International University Associate Professor Hayley Kazen, organizer of the Human Library on campus, hosted the participatory event which represented marginalized communities, both those at TAMIU and in Laredo.
"So I tried researching back in the Fall about things we could do and I came across this, which is the Human Library," Kazen said. "So I contacted the people in Denmark and we talked about what to do and they said we had a big enough population [to host]."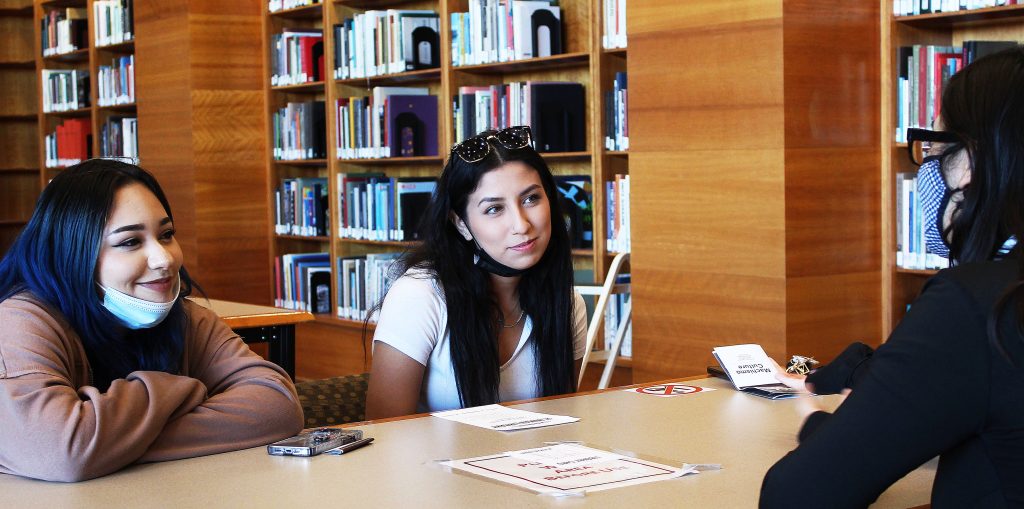 Kazen said the event promotes the Human Library's Pillars of Prejudice, which are minority status, mental health, social status, abuse, lifestyle, gender/sexuality, addiction, disabilities, occupation, family, religion and ideology.
When hosting a diverse event, there needs to be a variety of community members available. Many faculty volunteered their time and shared their own experiences as chapters of their life told to borrowers.
When checking out a human book, different communities offer choices. These range in experiences from those of a single mother, an individual coping with disability, to even race in modern times.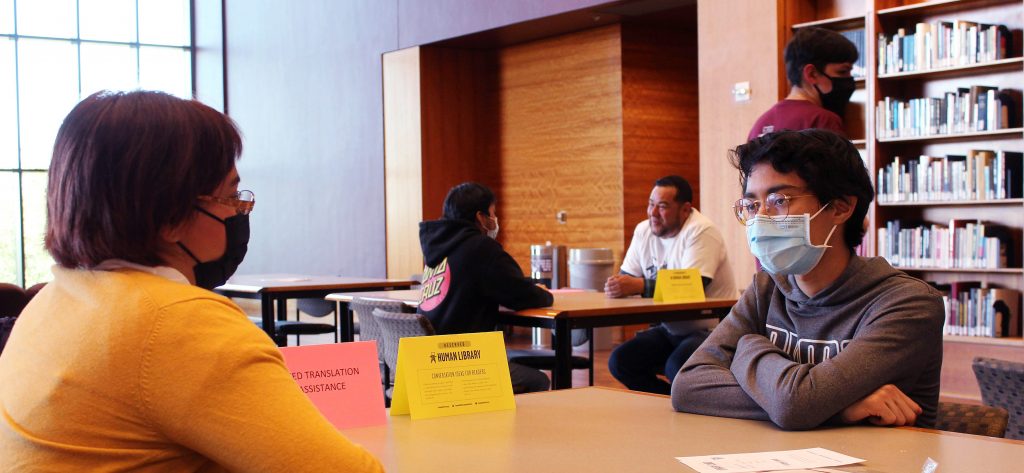 Chinese people was one of the human book options on the list. This human book was University College Dean Barbara Hong, who answered entertaining, historical and challenging questions. She was born in the Republic of Singapore, a sovereign island city-state in maritime Southeast Asia. She speaks Mandarin, Hokkien, Teochew, Cantonese and Malay.
"'What are you doing here?'" Hong recalled a question asked of her during the height of the pandemic at a local gas station by an unknown woman. "The impression [I got] was, 'You should not be here.'"
Hong believes this was just an unfortunate event and knows Laredo welcomes her. She thinks the pandemic created a wedge.
"It's good that we have this Human Library," Hong said. "It helps reeducate everybody again and makes everybody aware that we are no longer isolated.
"Laredo's Hispanic and so we are very international and we do embrace different ideas given our skin, gender and our behavior."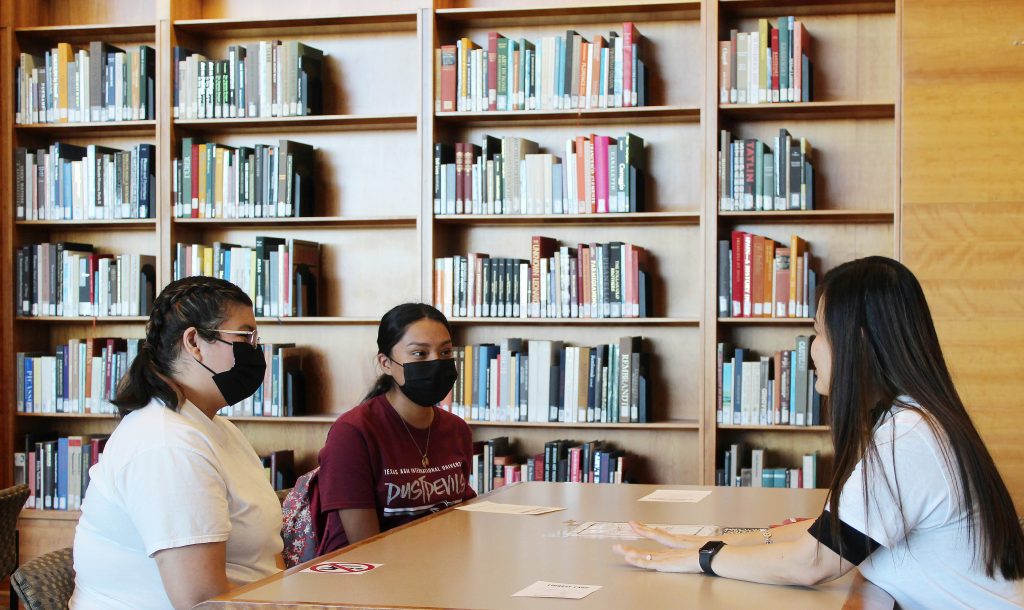 Hong smiles as she recalls that misunderstanding in Laredo.
"It's literally 'Don't judge a book by its cover,'" Hong said.
As part of the signature course, UNIV 1302, student volunteers receive a grade.
"I think this is a really good event because we get to see how people interact with others who share different experiences," freshman engineering major Juliet Nava said.
Freshman accounting major Samuel Valencia took on the role of an extra volunteer and guided borrowers to their respective books.
"Different marginalized groups and being able to express themselves here, and with many different people, it is unique to us because we get to know more about them," Valencia said.
Though the event was a conversation about a topic someone may find interesting, and hosted in a library, Hong believes reading anything is still very important.
"It doesn't matter what you are reading, you have to read," Hong said. "And I think the whole concept of a human book intrigues them and engages in learning about each other.
"And what a great time to open up the campus and [be] so enthused with accepting people."