Campus SNAP Club develops from the shadows
By Mia Perez
Bridge contributing writer
Published Monday, April 11, 2022
The idea happened in a snap, almost as fast as a print in the developer. A group of mostly arts and communication students decided to create a photography club this Spring 2022 semester to promote interest in the career and hobby.
Formally called the Student Narrative & Artistic Photography Club, or simply SNAP Club, its members seek to get official SOLE approval.
The idea began in the photography lab with students in the Intermediate and Advanced Photography courses, who then selected Alexa Villarreal as president as they started prepping the club.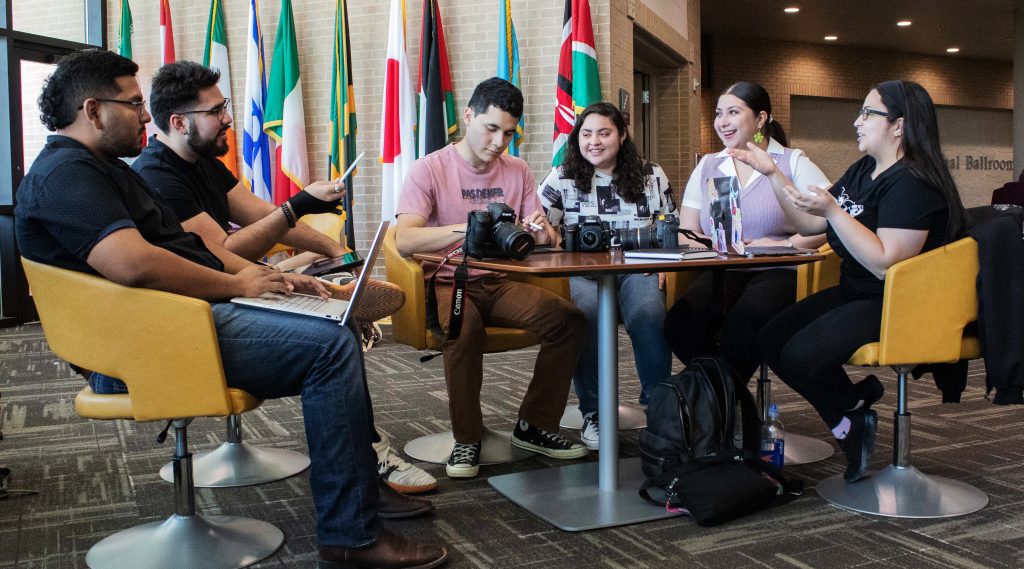 The upcoming club is not official yet, but the SOLE application date closes in on May 1. Members are collecting everything they need to submit by then.
"Basically the club is a way for students who have always had an interest [in] photography, whether it is film, digital, on the phone or videography to explore that to learn more and to go around campus and get experience," Villarreal said.
The main goal the founders decided on is to fundraise as much money as they can for the opportunity to go out on trips for members to get more experience in documenting the real world. By providing these trips, they can harden their skills in an environment where they share interests and experience with other photography colleagues.
"At the beginning, it is mostly like a fun thing because we are still getting everything set up for it, but we do have plans to get together and go to different places to practice," Villarreal said. "We actually have planned small contests between our students to take photos of what they really want, we will show them on the projector and they will decide who has the better pictures to win prizes."
Although the founders want to make it an enjoyable and fun experience for the students, they would also want them to get involved with the campus itself, such as setting up fundraisers to help and get more in touch with the community.
Villarreal wants to make it a fun experience for the students, no matter what event they attend.
"There are no requirements to join," she said. "We do recommend, it is not required, but we do recommend that you do bring your own camera because TAMIU does not have any digital cameras to lend out. So if you do have your own personal camera … we recommend you bring it with you, but it is not a requirement to join this upcoming club."
The SNAP Club is open to anyone on campus; while photography courses are recommended, they are not required. Potential members do not need any special requirements, a certain GPA or have to be under any specific classification.
Additional leadership includes the following: Vice President Marco Villarreal, Treasurer Ricardo Pedraza and Risk Manager Derly Moreno, Secretary Miriam Salinas and Public Relations Officer Yulissa Diaz.