EDUCATION: Multidisciplinary studies, a growing major
By Jorge Escudero
Bridge Contributing Writer
Published Wednesday, Nov. 8, 2023
The Bachelor of Arts in multidisciplinary studies is becoming an increasingly popular major for TAMIU students. Multidisciplinary studies, often abbreviated to MDS, allows students to choose three focuses, similar to how they choose a major and, often, a minor degree.
The Bachelor of Arts in MDS allows students to gain hands-on experience and education in different fields. This may be ideal for students who aren't set on one specific field, or if they have an interest in multiple fields.
Texas A&M International University's MDS major began in 2017 and continues to increase student enrollment due to its diverse nature. MDS is sometimes referred to as interdisciplinary studies at other universities.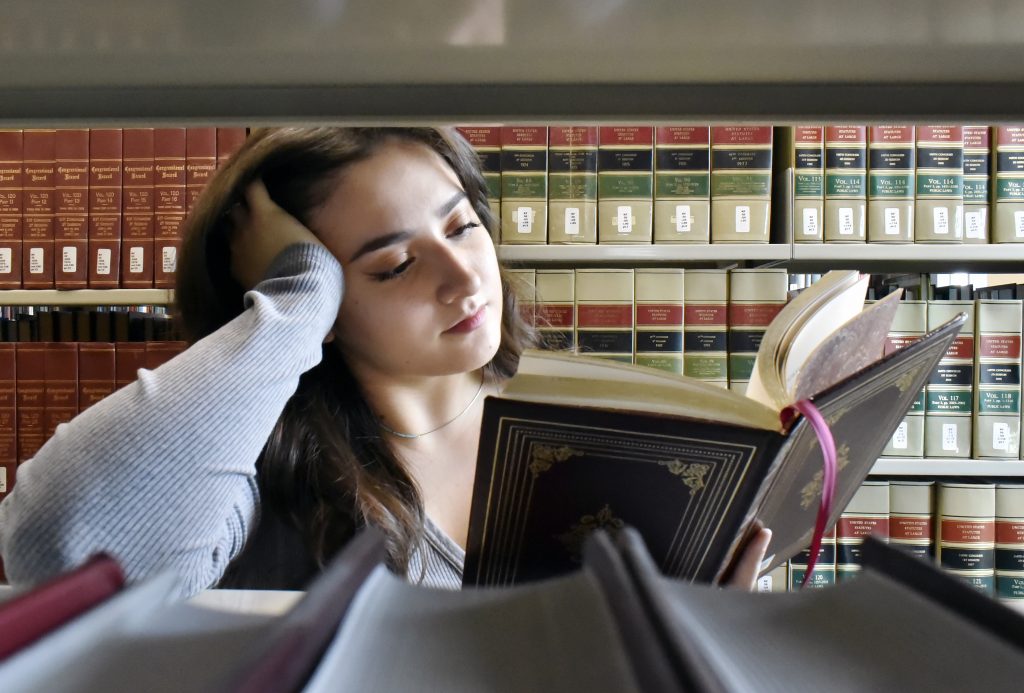 The MDS program is unique and designed for students to fit their own personal interests and ambitions.
"It's not as restrictive as other majors," junior MDS major Isabella Garcia said. "You can pick and choose what areas of communication you want to do; getting to choose to study what you like is what I like the most."
Her current three MDS focuses are communication, arts and liberal arts.
MDS can help undecided students decide which focus they enjoy the most. It could also help students decide which focus they would like to pursue in a graduate program; it can also give insight and clarity on any fields they might be less interested in.
"With MDS, once you've chosen your concentrations, any course that falls under those concentrations will count toward the degree plan," academic success coach and former MDS adviser Juan Hernandez said. "Since each concentration is 18 credits, it's about as many credits as you need to be eligible for some master's programs here at TAMIU, and potentially some outside TAMIU."
Some students and professors expressed concern or unfamiliarity with the MDS major, wondering about a possible negative effect on their chances of being hired in their planned career.
"An MDS graduate could potentially stand out to an employer due to the MDS graduate's flexibility and experience in different fields," Hernandez said, "which could make them a good candidate to work in different fields and areas of work."
While some may be able to find their most desired career choice with a bachelor's in MDS, both the former MDS adviser and the current MDS program head at TAMIU recommend continuing to a master's.
"I think [MDS] does help [students]," Instructional Assistant Professor Daniel De la Miyar said. "I think it gives the students an open option, which I highly, highly recommend for any student to continue and pursue a master's degree in the focus that attracts them the most."
De la Miyar is TAMIU's MDS program head and teaches the Capstone course, which MDS students are required to take and pass to graduate with a Bachelor of Arts in MDS.
The TAMIU website recommends the MDS option for students who either haven't declared a major, have multiple interests, are thinking of changing their major, are transferring from another institution, are returning after being away from school, are veterans or are parenting students.
The program eligibility requirements listed on TAMIU's website include the following: to be fully admitted at TAMIU, meet with University College MDS coordinators to select three areas of concentration and maintain a minimum 2.0 GPA.
Students interested in the major may make an appointment online with an MDS adviser. The advisers can be found in the Advising Center at the Sen. Judith Zaffirini Student Success Center. They are open for appointments with year-round advising.